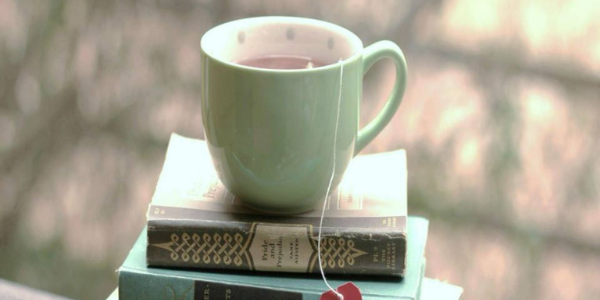 Living On Less After Divorce
The statistics about a woman's financial well-being after a divorce are notoriously grim. There is no question that divorce often leaves women with a sharply reduced income. And if they have primary custody of their children, which is sometimes the case, they are more hamstrung in their ability to earn than they would be with no responsibilities other than themselves. Living on less after divorce becomes a matter of survival.
Grim, yes. Equally encouraging, though, is the fact that even though divorce means they are living on less, their actual lives are happier anyway. 
When contemplating divorce, many women ask: can I maintain my lifestyle and that of my children by staying in the marriage, or do I pursue my own happiness and model fulfillment for my children by pursuing divorce? Do I deny myself and my children the opportunities and security that money can buy? And, less noble but often just as compelling, do I abjure the status, comfort, and privilege that also come with that purchasing power? Or do I risk all that for the sake of joy and a life on my own terms?
It's not an easy choice, even if it is a question of lifestyle and status vs. actual survival. And if it is about survival, the choice is much harder.
The Financial Impact of Divorce
Let's consider the numbers. The net worth of each person in a marriage increases approximately 77 percent over their years together, yet divorcees experience an average wealth decline that is just as steep: 77 percent.
While men tend to see their incomes rise more than 30 percent after divorce, divorced women typically see a 20 percent decline in income. Poverty rates for separated women are about 27 percent, which is almost three times higher than divorced men. 
An estimated one in five women becomes impoverished as a result of divorce. This stems in part from the fact that while they're still married, women are more likely than men to leave paying jobs outside the home to care for the couple's children. Sixty-one percent of women say that raising children or caring for other family members kept them from taking paying jobs, as well. Only 37 percent of men claimed the same story.
A woman often puts in round-the-clock shifts as a mother. She may receive financial support from her husband. But should she and her husband divorce, she may see that financial backing all but disappear. Additionally, her work within the home not only generated no income for her but also earned her no work history and nothing to put on a resume.
Reframing Our Attachments to Status
Staying married for money isn't always just a matter of survival, though. Whether they have children or not, some women become attached to the status that wealth confers, especially here in a capitalist country that idolizes the rich and famous. Often, the dopamine rush that purchasing power confers becomes a substitute for love and an emotional connection that isn't there. That's a powerful draw, and also makes for a powerful manipulation tool for the marriage partner who holds most or all of the financial cards. 
---
If you are struggling, worried and frightened, you are not alone. Seek solace and read our Facing the Fear of Divorce.
---
By the same token, having wealth and status can easily become a person's identity, and what should remain a net worth becomes the measurement for self-worth. This seduction is difficult to spot, difficult to leave, and reduces a person's value from who they are to the things they have.
But living on less after divorce often leads to the intriguing paradox of living better simply because the life itself is made of self-actualized freedom rather than the trappings of a lifestyle bought with the help of a husband's money and a bartered self. 
Getting Help From the Professionals
A more meaningful life, one that isn't cluttered with material possessions, is a worthy goal. Bone-deep happiness that isn't dependent on an outside source is always a worthwhile pursuit. Living with less after a divorce can work beautifully, but that isn't to say you should just toss it all to the wind without considering what your future will require of you. A Certified Divorce Financial Analyst is a key player to have on your side. When it comes to divorce, maintaining status isn't the only issue. You are untangling the assets you share with your soon-to-be Ex, and that requires an inside view on all the numerous and complicated ways that money is used in building a marriage. 
There is a multitude of subtle financial details that can make or break a women's future after a divorce. Most people, no matter how intelligent, aren't aware of many of these key financial details. Far beyond a list of expenses, important details and loopholes include retirement benefits, assets, property, labor on behalf of the household, expenditures, and much more.
A CDFA may even have an insider's understanding, not just of wealth division and how to do it fairly, but also of why a woman would choose to trade financial security for happiness. 
Even living with less after divorce and the second-guessing that can come with that choice, fewer women than men regret it.  Seventy three percent of women report having no regret over being divorced, while 61% of men say the same.  Further, 75% of women say they'd rather be alone and happy than stay in an unhappy marriage, while only 58% of men hold that same view.
Gains in Happiness
In another sampling of more than 1,000 divorced individuals, 53 percent of women said they actually are "much happier" after divorce, while only 32 percent of the men interviewed made the same claim. A similar canvassing of women in the United Kingdom found that 35 percent of them said that they felt "less stressed" after their marriages ended. While only 15 percent of men felt higher self-esteem after divorce, 30 percent of women felt they had grown in that regard.
Simply put, in living with less, women often find that they are more.
Halloween is right around the corner, so (just for fun) let's look at living on less after divorce this way: forsaking the status and wealth that comes with marriage is a bit like making a Jack o' Lantern. The original purpose of a Jack o' Lantern was to frighten, but here is its paradox: carving one out, much like a new way of being, you cut away the things you don't really need. Scooping up the insides, you find something nourishing in what you used to throw out with the trash. Instead, you use it to make dessert. Lighting the candle in its belly, you burn away your belief in an illusion of happiness that hinges on a zipcode or a platinum card.
And instead of sending you away, the grin that comes from turning fear on its head becomes a beacon that leads you home, to yourself.
Jennifer Bent is a freelance writer, former print journalist, and feature writer living on the West Coast. Connect with Jennifer at verbosej@hotmail.com 
Notes
SAS helps women rebuild their lives after divorce—on their own terms. If you are a discerning, newly divorced and independent woman, you are invited to consider Paloma's Group, our powerful virtual group coaching class for women consciously rebuilding their lives. Visit here to schedule your quick chat to learn if Paloma is right for you.