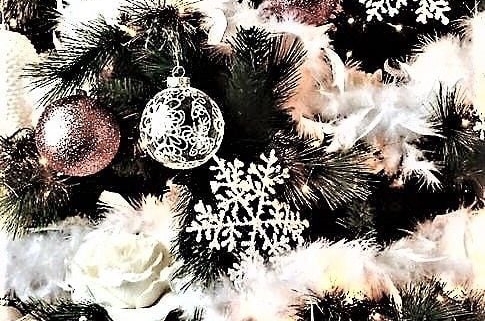 A Pre-Divorce Checklist? Consider Composing Your Own During the Holidays
"He's making a list and checking it twice. Gonna find out who's naughty and nice."

Make your own (pre-divorce) checklist, and check it twice. As a seasoned divorce and family-law attorney in Utah, I find the second quip a valuable, holiday-inspired idea, and one that is not coincidental. The day after Christmas, Dec. 26, marks the beginning of what is officially considered "Divorce Day." Divorce Day, 2021 is actually Jan. 4th—the first business day after the holidays.
Spending the energy to create a pre-divorce checklist is positive and constructive, unlike speeding to a lawyer's office or venting on social media. The slow, deliberate movement of checklist making adds perspective and informs your ultimate decision of whether or not to add to the divorce rate across the United States or Canada, or wherever you may be.
Making a pre-divorce checklist is, perhaps, the best free divorce advice I give my Utah clients during this season. In the spirit of giving, I'd like to share some additional insight to SAS readers. Consider this your go-to guide for "meta pre-divorce checklist" information.
The Financial Point of View
In his "Survive Divorce" writings, Jason Crowley, CFA, CFP, CDFA offers what seems like a frustratingly detailed list. While the checklist process is indeed intense, it gives a hint of how the process for divorce may be, depending on your circumstances.
Crowley is a financial expert. His list, though, goes way beyond the typical financial considerations.
He advises taking the time to compile your personal information. The "your" here is plural—both your own information and that of your spouse. In the mix: everything from social security numbers to information about previous marriages and where to serve papers to a spouse.
Did you and your spouse see a therapist? Has either party in the relationship encountered marital problems like infidelity, sexual incompatibility, or legal or illegal drug addiction? Log these details, Crowley advises.
If children are part of your family, assemble birth certificates and costs for everything from lessons to school tuition.
You'll need to gather current Social Security calculations, details on debts, personal and marital property information, and monthly budget figures. Do you keep safety deposit boxes? Has either party received inheritances? All of these details need to be part of a divorce checklist.
If you are looking for a less stressful, pre-divorce checklist, check out this list suggested by the good women at SAS: Thinking About Divorce? Be Prepared.
The Legal Point of View
From a legal perspective, the law firm Rosen Law suggests including action steps that will result in making you more independent. For example, plan to get a post-office box for personal or divorce-related mail. Confirming login details for joint bank accounts is another tick point. Updating a will is another item to add to the checklist. The firm also emphasizes getting copies of agreements, trusts, wills, and certificates and licenses. (Some of these steps you cannot complete without getting a divorce first, however.)
The firm recommends not just setting up a new bank account or accounts, but depositing funds to cover a few months' living expenses. Securing one or more credit cards in your name alone (if you do not have such) is another to-do item.
As you make your own pre-divorce checklist, realize that action with these different steps deepens your awareness and possible commitment to divorce from flirtation to surety. Knowledge and being prepared = power.
---
If you are thinking about or beginning the divorce process, consider Annie's Group. This is SAS for Women's virtual group coaching program for women looking for support, structure, and a safe community. A new cohort (with you as a welcomed participant) is starting soon!
---
Consider Your Home Property
Ready to go deeper? Beyond the bank account, you'll also have to consider your home. If you have not previously done so for your home insurance, take pictures of each room. Make sure each room's contents are displayed as part of a more thorough listing of assets. With the home, your own accounting is not all that counts. Getting an appraisal can be beneficial as well, so add that to your list. Renting mother-in-law apartments in a home is common these days (all the more so in a Covid climate). Make sure to get copies of leases for in-home or other rental properties. Your to-do list grows!
Legal Pre-Divorce Checklist Tips from across the Pond
Communication planning is a unique aspect of Rebecca Jones's list. Jones is a London-based family lawyer. Her divorce checklist includes letting everyone from family dentists and opticians to utility companies know about a divorce, if enacted. That's something you can consider to do, if you go through with the divorce.
Here are some other pre-divorce checklists I recommend: 
SAS for Women's "36 Things to Do If You are Thinking About Divorce."
Donna Fulscado, Investopedia, Oct. 28, 2019 "Divorce Planning Checklist: What You Need To Know"
Shawn Leamon, CDFA, Divorce and Your Money: How To Avoid Costly Divorce Mistakes, March 1, 2017  "The Ultimate Divorce Checklist: What You Need To Prepare"
'Tis the Season for Making a List and Checking it Twice!
Yes, it may be the holidays, but if you are in a troubled marriage, the holidays may be anything but merry. Breathe deeply, think clearly, and be informed on the next steps in your divorce action plan. Coil Law wishes Seasons Best to all, and to all a good night.
Notes

Jill L. Coil is Utah's leading female family law and divorce attorney and invites you to hire her before your spouse does. She is admitted to the Utah and Texas bars and has contributed to case law by successfully arguing a landmark case before the Utah Supreme Court. Coil is a 2019 Super Lawyer and an author featured on Amazon, contributes actively within her community, and is the proud mother of four children.
SAS women are those amazing ladies you meet who are entirely committed to rebuilding their lives on their own, healthiest terms. If you are recreating after divorce or separation, you are invited to experience SAS for Women firsthand. Schedule your FREE 15-minute consultation. Whether you work further with us or not, we'll help you understand your next, black-and-white steps for walking into your brave unknown—with compassion, integrity and excitement.
https://sasforwomen.com/wp-content/uploads/2020/12/Predivorce-checklist-by-weheartit.jpg
656
485
Jill L. Coil
https://sasforwomen.com/wp-content/uploads/2018/12/logo.jpg
Jill L. Coil
2020-12-21 08:30:54
2021-01-14 12:20:06
A Pre-Divorce Checklist? Consider Composing Your Own During the Holidays