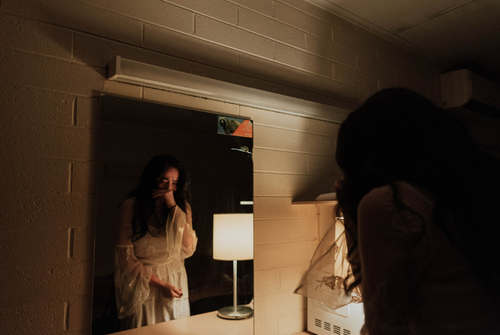 The Betrayal of Infidelity
It is possible to think rationally in the face of divorce… sometimes. The crumbling of a marriage is painful, of course. However, we can be logical about things like financial disputes, changing priorities, long-distance hardships, or child rearing. Infidelity, though? Not so much.
Hitting Us Where It Hurts the Most
The betrayal of infidelity is one of the top catalysts of divorce. In a recent SAS survey, we asked 100 women dealing with divorce to name the primary reason for their separation. Between 7-10% said adultery was the cause of their divorce, though it's unclear from the survey who cheated on whom. That means cheating ranked as the number four reason for divorce, with lack of good communication, domestic abuse, and constant arguing ranking ahead of it.
When we discover that our husband* is unfaithful, sensible analysis and calm discernment take headers right out the window. There are other ways to break trust in a relationship, such as choosing an addiction over the relationship or hiding credit card debt. However, even these don't hit as viscerally as cheating does. No other divorce catalyst is such an emotional hot button as the particular sting of disloyalty.
Most likely, it doesn't matter how grounded we are or how well developed our self esteem may be. The betrayal of infidelity goes far beyond an emotional slap in the face.
The pain of adultery makes it difficult to hold on to a levelheaded frame of mind in the middle of that onslaught of pain, rage, bewilderment, and devastation. No matter what we read or who we talk to, there seems to be universal agreement that being untrue to the marriage vow of "forsaking all others" hurts the worst. It is also the most challenging bridge-burning from which to rebuild the trust that once existed between two people.
The Mortal Wounding of Infidelity

An affair: the term is a misnomer, really. Something that breaks trust so deeply and wounds on such an intimate, personal level shouldn't also be a term for a lovely party. And the term "extramarital sex" sounds like a gynecological exam. It's clinical and somewhat unpleasant, but it doesn't conjure up the rage and bleeding-out-on-the-floor emotional havoc that the betrayal of infidelity wreaks. Finding out that your husband is two-timing you may sound like a country line dance but in actuality, it's psychologically leveling for a period of time. Cheating is a spouse taking a hard look at the most vulnerable part of us and saying, in essence, "You're not enough. You're not good enough to merit my effort to stay true to you and to my word. You're not worthy of the vow I said I would keep."
The betrayal of infidelity shatters the commitment that the two of you made and throws a Molotov cocktail on your self-worth, the softest underbelly of who we are.
Cheating takes that vulnerable part of us, that part that we keep down in the depths that is the truest part of us, tosses it aside and says, "This can be replaced." In North Carolina's well-publicized case Clark vs. Clark case, one woman had to sit in the courtroom and listen to her Ex and his new wife testify that he never loved her in the first place.
Monogamous fidelity is one of the cornerstones of traditional unions, so the effect of an extramarital affair destroys an essential part of a married couple's foundation. It takes a lot of work and support, and most likely, good professional help to rebuild that trust.
We May Not Forget but We Must Forgive
I was on the sidelines of an affair that involved a woman I know well, and so I witnessed the corrosion that a lack of active forgiveness can etch onto a marriage. The betrayal of his infidelity itself was gut-wrenching, but beyond that, it was frightening for her as a Stay-at-Home-Mom to be left with two young children and the prospect of raising them by herself. The two of them decided to remain married and work it out.
If that is our choice, we may not forget, but forgiving and consciously choosing to not punish him for the rest of the marriage is necessary for it to be a healthy one. It's also necessary to take a hard look at ourselves and asking, "If cheating is a symptom of unhappiness, how did I contribute to the unhappy dynamic? And how do I address that now?"
That doesn't mean taking all the blame. In fact, if you're married to a narcissist or an abuser, you must be even more careful to not engage in the constant apology. Generally, though, looking honestly at ourselves does mean that we have to own our own behavior and how it affects the people around us.
The Metamorphosis of Marriage
It may be helpful to keep in mind that we are far from alone in this enormous challenge. Infidelity claims 25-40% of marriages, and the reasons for affairs range from resentment to stress to differences in sexual appetite, et cetera. In the younger generations, the percentage of women cheating on their husbands is now equaling men. Women in their 50s and 60s are also beginning to catch up with their male counterparts in the extramarital sex arena.
COVID-19 has also made it even more difficult for couples to sustain their togetherness. The National Institute of Health evaluated the effects of the pandemic on marriage in September 2020. The NIH found that the pressure cooker of sheltering in place may have made it harder to actually conduct a physical affair, but increased the numbers of people seeking them.
It may also be helpful to note that as "the done thing," traditional marriage is beginning to take a backseat to new relationship paradigms. There is a growing recognition that the institution of marriage needs an infusion of flexibility and dynamism if it's going to survive.
Couples are choosing to reevaluate their vows a few years into the union to see if they are still on the same page or if they need to make incremental changes. (Incrementally speaking, think screwdriver approach instead of a hammer).
Non-Traditional Approaches to Fidelity and Marriage
Married people are choosing to live in separate homes, a practice of "living apart together" in LAT relationships that honor the individual and help people in long-term unions maintain a "still-dating" romantic edge. And two weeks ago, the MSN home page featured a story on monogamy being "out of date" with a list of high-profile celebrities who include a little extracurricular activity into their happy marriages on purpose. They all had slightly different ways of handling it, but the message here is that some open relationships can lead to happier and more unified marriages.
The Metamorphosis of Self
It also takes support and, often, professional help if you decide that you don't want to rebuild and choose instead take divorce by the horns. Leaving a marriage, especially on the heels of infidelity, requires a lot of us. It is just as much work as rebuilding a marriage. We enter a phase of partnering ourselves more effectively, and this means facing some uncomfortable truths about who we were in the marriage. We also must face who we are currently and who we are becoming. If we are going to truly evolve, we have to embrace the galvanizing effects of the pain and then move past it into self-honesty and forgiveness. If we can do this and truly let go, we find a whole new kind of freedom and self-commitment to celebrate.
Notes
Jennifer Bent is a freelance writer, former print journalist and feature writer living on the West Coast. Nicknamed Verbose at a young age, she loves wordcraft but has to keep a short leash on her fondness for the profane. Jennifer enjoys compelling content and the liberty to write about interesting contributors and innovative ideas. Connect with Jennifer at verbosej@hotmail.com 
Since 2012, SAS for Women is entirely dedicated to the unexpected challenges women face while considering a divorce and navigating the divorce experience and its confusing afterward. SAS offers women six FREE months of email coaching, action plans, checklists and support strategies for you, and your future. Join our tribe and stay connected.
* At SAS, we support same-sex marriage. However, for the sake of simplicity, we may refer to the spouse as "he" or "husband."