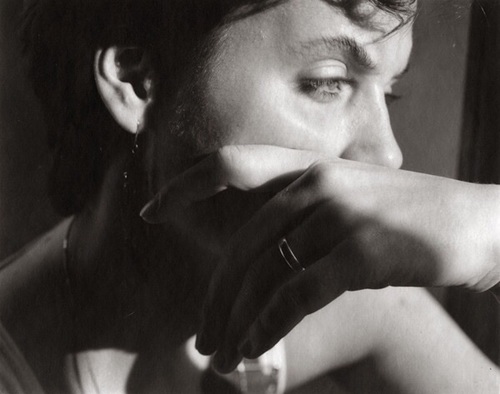 Divorce: How to Get Over a Breakup When You Feel Abandoned
Often when you are reading about divorce and the woman's perspective, many stories assume that the woman was unhappy and that she was the one who left the marriage. The research supports this, that women initiate divorce more often than men. And at SAS, we certainly work with women who feel and act on this. But let's not hide the fact that for many other women, you're not the one who wanted the divorce. You did not initiate this.
You might have been thinking it, but he acted first.
Or you knew things weren't great, but you never thought it would come to this.
Or, you've been blindsided.
In any of these scenarios, but especially the last two, you don't feel so empowered.
You feel betrayed, left, rejected, abandoned. This is a traumatic experience. When your husband*, the man you committed your life to, is doing the abandoning, the feelings welling up inside you may seem insurmountable. But they are surmountable. You need to hear this, you can heal.  But it's not going happen today. It will be a process. Right now, you need perspective, support, and to know that you are not alone. There are women who've experienced this trauma, too, and know what you are feeling. These women want you to know your healing process will not look the same as that of women who left their husbands. In this piece, we'll discuss how to get over such a trauma, a breakup of epic weight. Your marriage.
Let's begin by saying you may find yourself unsure of how to start, how to move forward in your now (or soon to be) independent life. How can you forget about him? How can you begin again? How can you trust again? Are you worthy of being loved?  Being abandoned or rejected would suggest you are not. This truth seems to cut to the heart of your being.
Dealing with the aftermath, the grief
Some people think of grief as a process connected only to death, but it's a natural reaction to loss of any kind. Grief is what happens when the familiar is broken, when we reach out for someone only to find their essence gone.  They are absent. When we've been abandoned by someone we love, all of our feelings—abandoned, angry, betrayed, struck, shocked, sad—tend to converge and ebb and flow in a wave of emotions we desperately attempt to pick through and make sense of.
You must be with these emotions.  You must let them ebb and flow. They exist for good reason. You need to pick through, process, and give meaning to them. You must mourn.
When your husband said "I want a divorce," the first wave hit. You might have felt, or continue to feel shock. You might feel numb. You might not be able to sleep through the night, or remember the last time you were hungry. You might think you didn't hear him right. He was talking about the neighbors, they're getting a divorce. It can't be you. Doesn't make sense, what do you know about the world, if you don't even know the man you've committed your life to? Yesterday, you felt safe. Today, your legs just got kicked out from underneath you.
The thing about grief is that you might also feel none of these things. There is nothing about grief that is universal.
What we do know is that unresolved grief is real, tragic, and avoidable.
Refusing to explore those questions—Who can I trust? Am I worthy? Why do I feel like my right arm was just cut off?—by believing that time will heal all your wounds will not serve you.
When you don't process your grief, you simply make it a part of your story. This results in your building walls between yourself and the rest of the world in an effort to protect you from ever being hurt again. This stunts you. You prevent yourself from experiencing anything deep and meaningful, even happiness.
Figuring out how to get over a breakup is different for every woman
Even if you understand rationally that you must metabolize your grief—the future can still seem lonely and it can be difficult to find direction and especially, to find yourself after divorce. Especially because, people don't understand you. They want the best for you. They say things like, "You're so much better off without HIM! Now get yourself out there, Girl, and have some fun! Meet some good guys who are going to appreciate you."
---
Commit to​ taking healing​ steps each day. Read our powerful, "46 Steps to Your Divorce Recovery: A Definition and A Guide."
---
And you have no interest.  No interest of any sort because you're still spinning from the shock and trauma of being left.  The divorce document may be signed, or because of your pain, it's hard for you to focus (so the divorce is actually being drawn out). But this grief you are feeling is nonlinear. Maybe you still love him.
First and foremost, you must give yourself time to grieve and to complete your grieving. There are steps to your divorce recovery, which will help you clear your path after heartbreak, but understand everyone's timeline is different. You might feel ready to go out to social events like you used to as a couple in three months or six months or two years time. You may decide you will never do anything like you used to, and this includes those kind of social events you and your Ex went to. You may or may not ever wish to date again either.
Whatever amount of time you feel is right should be the amount of time you allow yourself to do what you want to do.
Putting yourself first
You begin by putting yourself first. You must recover YOU. When you were in your marriage, your "I" and "me" become "us" and "we." For so long, Friday nights weren't for you but about spending time with the family or going out or staying in with your partner. Don't be afraid to ask yourself "What do I want to do?" and then go do it. It's really that simple. And that hard.
Think about things you've always wanted to do, like go on a retreat, consider doing some mid-life volunteering somewhere, or take a painting class. Can you even remember what used to turn you on? You can, if you give yourself the time to think about what still excites you, what calls you, what opens your eyes?
Sometimes it's hard to get started, and at first, you might feel selfish about "finding yourself." But this is your job now. By pursuing your own wants and interests it's not about abandoning your family, or responsibilities, or habits—it's about taking stock of one's life now. What activities, people, behaviors no longer serve you? What new things, goals, and endeavors are calling you to explore and follow through with?
Discover yourself more by getting outside yourself
Finding yourself means looking for yourself and looking at yourself in different ways. Resilience studies show that people are more resilient—they recover from traumatic events more effectively than others—when they have strong support networks of people to help them cope with crisis. So surround yourself with those who love and care for you.
However, you can achieve an even bigger boost of resilience by offering support to others.
This sounds counter-intuitive, like the last thing you'd want to do when you are feeling tapped out and kicked to the curb. But any way you can reach out and help other people is a way of moving outside yourself and your story.  This gives you perspective and cultivates your sense of empathy and connectedness with others. It helps you feel meaningful and purposeful. This does not necessarily mean volunteering for two years with the Peace Corps but aligning yourself with a mission outside your own personal trauma. The mission must have meaning to you and make you want to push through adversity on its behalf. 
The importance of finding support
If you feel like you need help, though, ask for it. Surviving loneliness after divorce can be a constant battle. Certain friends or family members, specific types of divorce support groups, and professionals who understand the process like therapists and divorce coaches can help you heal. It's okay to cry or wallow for a while. Maybe your Ex isn't worth your tears, but the loss of the marriage, the magnitude of that shared identity, the comfortable life style you enjoyed, is what the pain is about. Maybe you need to mourn the fantasy that was your marriage or the time you invested in it trying to make it work. If you feel like you're in pain, let yourself be with the pain in a safe place. Just don't get lost in your pain and suffering and start looking for an easy way out—ask for help navigating your way through it.
Support can be especially important if you are navigating divorce—the legal and financial process—at the same time you are flooded with emotions of denial or rejection. Hitting pause to heal may not be possible for you right now. And that's okay, because after the document is negotiated, you will be better positioned to focus on yourself. That is really the best time to come to terms with your emotional loss.
During divorce
If the divorce is happening now, you must get your game face on and consider the negotiation (as much as possible) as a business transaction. You cannot afford to be make legal and financial decisions from your wounded heart or from your sense of injustice (you never saw this coming, damnit! He should pay! He's been living a double life fooling around with this other woman?) Why? Because looking for justice for your broken heart is never going to happen legally. And it will definitely cost you more—more money, more time, and, especially, more pain.
Divorce coaches can help you understand what to do with your heart as you face the black and white logistics of divorce. They understand the emotions and what you must do with them. They may even help you learn to rehabilitate and reframe those feelings we most often associate with shame, anger or weakness.
After divorce
Time can help with the wounds, but time alone will not heal them. You must do something. Take time to understand what you are healing from and to really be with those feelings. After you go through the grieving process, which is part of the healing process, a lot of those initial feelings that came with being dumped—abandonment, betrayal, rejection and feeling like you can never love again—will fade and be replaced with a newfound sense of who you are: independent and resilient.
---
Feel inspired. Build your confidence. Read our powerful "100 Must Do's for the Newly Divorced Independent Woman."
---
Let's not forget you are human. You may be scarred, but those scars will be less fragile and new—your skin will be thicker and tougher—as you move into the next chapter in your life. Those scars will talk of living, loving, recovering, and recreating.
There is no magic formula to help you recover from a breakup as momentous as divorce…But if you take time to understand what the journey of divorce really looks like and what you must do to legally protect yourself, you will give yourself the space and time to lean into your emotions and to learn what this story of loss means for you. You will reclaim you. You will heal.
Whether you are navigating the experience and aftermath of divorce, or in that confusing but fertile place of recreating the life you want to lead, one thing we see making a significant difference for women is the conscious choice to not do it alone. Smart women around the world have chosen SAS for Women to partner them through the emotional, financial, and oft times complicated experience of "After Divorce." "A successful divorce requires smart steps through and beyond the divorce document." Learn what we mean and how it will benefit you in a FREE 15-minute consultation.
*We support same-sex marriages. For the sake of simplicity in this article, however, we refer to your spouse as your "husband" or a "he."