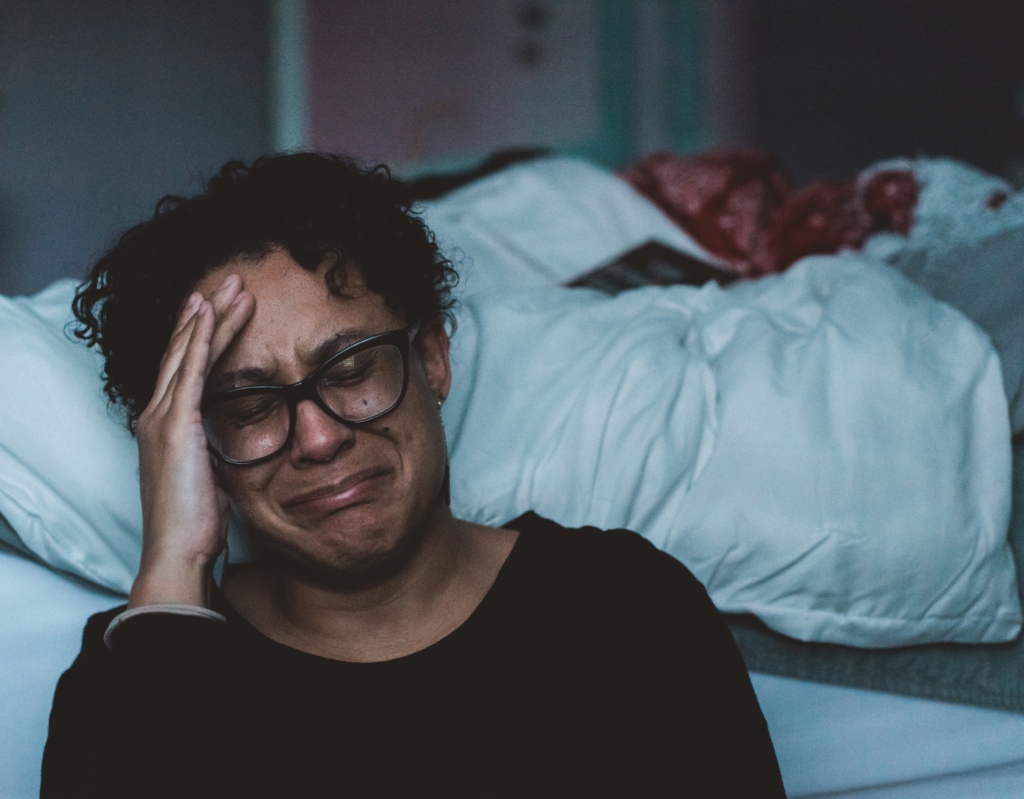 How to Know When It's Time to Divorce
If day in and day out you find yourself unhappy with your marriage, it's natural to have doubts. To ask yourself, "When is enough enough?" or wonder "When is it time to divorce?"
Being unhappily married is extremely uncomfortable and even hazardous to your health. You might feel off balance because you're not fully invested in your marriage, but you haven't yet given up either. You're living in a painful limbo.
At times, part of you is (almost) ready to call it quits. But then another part of you takes over, and that part of you has more questions than answers. Questions like . . .
Will I be able to make it on my own?
Will getting divorced screw up my kids?
Where will I live?
Do I even deserve to be happy?
Besides my marriage, my life is great—can't I just deal with it?
Could this be as good as it gets?
Maybe we're just going through a rough patch?
So, how do you know when it's time to divorce?
The truth is that everyone who has chosen to get divorced has had to make that decision on her own. That's because there's no one-size-fits-all approach to deciding whether your marriage is worth saving.
Granted, there are some pretty black and white reasons to divorce:
Polygamy
Ongoing deception
Abuse (verbal, physical, or emotional) of you or your children
Substance abuse that remains untreated despite requests to do so
But most people find themselves in situations that are shades of gray, unsure whether divorce is right for them and their family.
And yet, so many couples do decide to divorce. According to a report published by AARP asking people to identify the three most important reasons they divorced, the most common motives were:
Verbal, physical, or emotional abuse
Different values and lifestyles
Infidelity
Falling out of love
Alcohol or drug abuse
What's especially interesting about the results of this survey is that most people listed more than one reason for divorcing—in fact, they gave at least three reasons. The fact that divorce almost never comes down to one thing is part of what makes knowing when it's time to divorce so difficult.
But if you are facing one or more of these common issues, that doesn't necessarily mean that now is when it's time to divorce. There are couples who face the same issues, work through them, and remain married—even happily married.
Then just how are you supposed to know if it's time to divorce?
If you find yourself living in that gray zone, you owe it to your marriage (and to yourself) to exhaust all other avenues—to do your absolute best to resolve the issues in your marriage—before you decide whether it's time to get a divorce. Only then will you be able to leave limbo, either by recommitting yourself to your marriage or by deciding that the best path forward is divorce.
What does it look like to exhaust all other avenues before deciding to divorce?
You'll talk with professionals (a divorce coach, therapist, or couples counselor) who can help you gain the necessary clarity to decide whether to save your marriage. You'll make your best effort to implement their suggestions not only for improving your marriage but for improving yourself.
Consider watching SAS for Women's free webinar on this confusing subject . . . "Should I or Shouldn't I . . . Divorce?"
You'll read books and articles about how to make a marriage work and then implement the ideas that make sense to you. And for those that don't make sense, you'll research to understand if you are best served by discarding them.
You'll talk with people who have made their marriages work for the long haul. You'll respectfully and fearlessly ask the questions you need answered. There's a good chance that you'll learn something about how to improve your marriage and maybe even something to help you with your own personal growth.
You'll talk with people who are divorced and understand the challenges they and their children have faced and overcome. Then, you'll understand the reality of divorce. That reality may give you the determination to try harder to save your marriage. It may give you the knowledge that you'll be OK regardless of whatever decision you ultimately make. (Tip: Make sure you speak to divorced people who are healed—people who have done the work to fully recover from their divorce. They'll give you the best perspective and not transfer their wounds to you.)
What you'll notice when you learn and start implementing the ideas you glean from exhausting all those other avenues besides divorce is that you'll be presented with countless opportunities for self-examination. As you learn more and try different things, you'll naturally see yourself and your marriage differently.
That still doesn't mean that you'll suddenly have a lightbulb moment, that the world will send you a sign telling you divorce is right for you and that now is the time.
The truth is that you'll gain clarity but not 100% crystal clear clarity about the fate of your marriage by taking the time to understand all the options and possibilities for your life both in and out of your relationship.
However, deciding when it's time to divorce is rarely about being 100% certain you're making the "right" decision. Instead, it's more about understanding your options—all your options—so that when and if a tipping point comes, you'll not only recognize it but be prepared for it.
So, if you're asking yourself "When is it time to divorce?" you owe it to yourself and your family to explore those options. Roll up your sleeves, exhaust every possibility of repairing the issues in your marriage, and gain the clarity you need to feel comfortable—if not confident—making the decision to divorce.
Whether you are considering a divorce or already navigating the confusing experience, one thing we see making a significant difference for women is the conscious choice to not do divorce alone. Since 2012, smart women around the world have chosen SAS for Women to partner them through the emotional, financial, and oft times complicated experience of divorce.
To learn next steps or resources right for you as you seek clarity on if you should divorce or not, schedule your FREE 15-minute consultation with SAS today.
"A healthy divorce requires smart steps — taken one at a time." – SAS