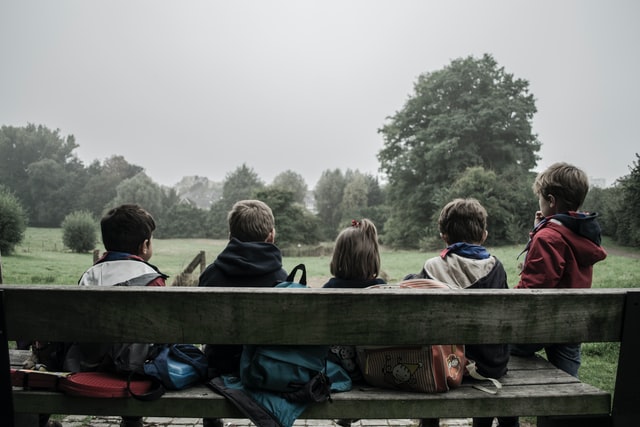 What is a Custody Battle and How Do You Avoid One?
A custody battle occurs when divorcing or divorced parents disagree about who should retain legal or physical custody of their children. Unfortunately, this is a common cause of litigation in family court, second only to litigation over support payments.
Custody battles are costly, both emotionally and financially, and can wreak havoc in the lives of the children involved. It's important to educate yourself about the common causes of custody battles, how to avoid one, how to defend your child's best interests, and what to do if you must file one.
How is Child Custody Awarded?
Absent any evidence that a parent is unfit, family law judges in most states will apply some form of a "best interests of the child" analysis. They will also factor in the rights of each parent to maintain a relationship with their children.
In determining the best interests of a child, a judge will consider:
The child's age (younger children need more hands-on care);
Any evidence of the parenting ability of each parent;
What parenting arrangement will maintain a consistent routine for the child;
How any proposed change will impact the child's current routine or lifestyle;
The child's wishes, if the child is mature enough;
What parenting arrangement best protects the child's physical safety and emotional well-being.
Historically, family law judges automatically awarded custody to mothers, but this is not the case today. Unless there are compelling reasons not to, judges will award parents joint legal custody, and either joint physical custody or physical custody with one parent, the other to have liberal parenting time.
When one parent wants to change the custody arrangement for any reason, they may choose to go to court. If the other parent disagrees, this is what is called a "custody battle."
What Happens in a Custody Battle?
In a custody battle, also called a "custody dispute," one parent seeks to change the child custody arrangement by filing a motion in family court and seeking a court order. The reasons parents need to do this may vary and can be any of the following.
One parent is:
Unfit
Emotionally abusive or absent
Physically or sexually abusive
A drug or alcohol abuser
In a living environment that is unsafe for any reason
Suffering from mental health problems
Unable to financially support the children
Attempting to alienate the children from the other parent
With the help of a good divorce attorney, the plaintiff parent must prove that for whatever reason, the children's well-being is endangered by the defendant parent. "Well-being" includes physical safety as well as emotional and educational nurturing. Defendant parents often bring a counter-suit alleging that the plaintiff parent is unfit.
It's important to know that the plaintiff parent faces an uphill battle to persuade the court that the defendant parent should not have custody of the children, because the law favors joint custody and the rights of parents to have relationships with their children.
Custody battles can be drawn-out and expensive. Not only will you pay court fees and ongoing attorney fees, but you will probably pay fees to experts for their evaluation and testimony, and perhaps fees to investigators. Custody battles also take an emotional toll on the entire family, especially if the children themselves have to testify. Pitting children against their parents in court can cause life-long emotional damage.
---
Wondering how to coparent when you absolutely "hate" your Ex? You'll want to read our post about coparenting with an ex you hate.
---
How Can I Avoid a Custody Battle?
A parent having sole or joint custody of their children can try to avoid a custody battle by allowing their coparent the custody or parenting time ordered and by doing their best to cooperate and collaborate with their coparent.
Unfortunately, disputes arise. Your coparent may disagree with your parenting style or decisions you make and may make an allegation of abuse or unfitness, even if untrue. In this case, you will not be able to avoid a custody battle.
Consult with an attorney if your coparent files a custody dispute. Although your coparent must satisfy a high burden of proof of parental unfitness, you will need to assert your rights immediately. In cases where abuse of any kind is alleged, your children can be taken from you before it is proven in order to protect the children from possible harm.
What to Do if Your Coparent Alleges You Are Abusing Drugs or Alcohol
If you have a history of drug or alcohol use, this does not automatically make you unfit to parent your children. You should gather evidence that you have sought treatment and have been successfully treated for drug or alcohol dependency. This evidence can include proof of attending rehabilitation and negative drug or alcohol tests. Agreeing to continued drug or alcohol testing will help you retain custody of your children.
What to Do if Your Coparent Alleges You Suffer From Mental Illness
If you have a history of mental illness, this does not necessarily mean you are unfit to parent your children. You should gather evidence that you have recovered or are being successfully treated. This evidence can include the testimony or affidavits of psychologists or psychiatrists or the testimony or affidavit of the doctor who prescribes your medication.
---
How do you feel anchored when you are thinking about divorce and also spinning with all the information and unanswered unknowns? Check out "Overthinking When to Leave Your Husband."
---
I Want Sole Custody of My Children, What Can I Do?
If you feel that the best interests of your children dictate that you have sole custody, you must file a custody dispute. Be advised that this will be expensive and may take months if your coparent defends.
Gather evidence that shows your coparent is unfit. If the reasons your coparent is unfit include any form of abuse, such as emotional, physical, or sexual abuse of your children, contact your local police and file a report. This can expedite the removal of the children from the coparent's care and keep them safe while the court decides whether or not to change the custody arrangement.
Although a custody battle can be expensive and ugly, sometimes you cannot avoid one. Put your feelings aside about your partner as a spouse and ask yourself, is s/he generally a good parent? If so, it's time to come to terms with the fact that your children deserve equal time with him/her. On the other hand, do not hesitate to file a custody dispute if you suspect that your children are unsafe or unattended to while in the care of your coparent.
About the Author
Veronica Baxter is a blogger and legal assistant living and working in the great city of Philadelphia, USA. She frequently works with Lee Schwartz, a noted child custody lawyer in Philadelphia.
Whether you are navigating the experience of divorce, or that confusing place of recreating the life you deserve, one thing we see making a significant difference for women is the conscious choice to not do it alone. Since 2012, smart women around the world have chosen SAS for Women to partner them through the emotional, financial, and oft times complicated experience of divorce and reinvention. 
"A healthy divorce requires smart steps through and beyond the divorce document." Learn what we mean and what it means for you in a FREE 15-minute consultation.