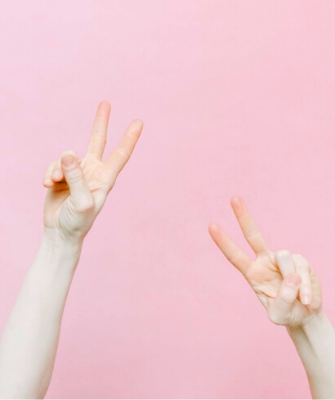 What is an Amicable Divorce? 5 Ways to Ensure One
When seeking a divorce, many couples do everything within their power to simplify the process. And the simplest solution is an amicable divorce, which may significantly facilitate the overall proceedings.
And yet, it may not be that easy to reach an agreement regarding all your divorce-related issues, especially following a heated breakup. Nevertheless, there are several ways to ensure a peaceful divorce. So without further ado, let's review the amicable divorce definition and learn ways to divorce amicably.
What Is an Amicable Divorce?
Some couples choose to proceed with an amicable divorce, meaning they both agree to the terms and conditions, including marital property division, spousal support (alimony), child custody and support, visitation, etc. It is much easier to go through a divorce if the spouses manage to avoid litigation and create a divorce settlement agreement.
Amicable divorce has gained popularity because it saves time and money on costly attorneys and allows spouses to save their nerves by avoiding lengthy and exhausting fights.
Several Approaches to an Amicable Divorce
Those couples considering an amicable divorce may look into several options for their divorce, which include:
Collaborative Divorce
Mediation Divorce
Do It Yourself (DIY) Divorce, or
Therapist Counseling
Let's take a closer look at each option.
Uncontested Divorce
An "uncontested divorce" implies that it is handled out of court by the spouses themselves. In this case, they sort out their divorce-related issues amicably and come up with a Marital Settlement Agreement.
---
For more, read our "What's the Difference between an Uncontested Divorce and a Contested Divorce?"
---
Collaborative Divorce
Such a divorce is handled out of court when soon-to-be-ex spouses agree to negotiate while retaining separate counsel. This way, the couple saves time and money and keeps their divorce process fast and straightforward. Being able to reach an agreement without the judge involved shortens the process. In addition, if the spouses decide to hire their own lawyers, they may facilitate communication.
Mediation Divorce
This option implies that the parties resolve their divorce-related issues out of court but with the help of mediation services. A mediator is a neutral third party who assists the couple in their disputes. Unlike lawyers, a mediator's key challenge is to ensure an open dialogue between the parties to move towards a mutually-beneficial agreement.
---
To consider what you might be doing (and how to sequence steps), check out our "55 Must-Do's on your Modern Divorce Checklist."
---
Do It Yourself (DIY) Divorce
Sometimes called the Kitchen Table Approach, a DIY Divorce is the cheapest option, as it doesn't require any expensive legal assistance. In a DIY divorce, spouses agree to all their post-divorce arrangements and proceed with their divorce without attorneys. Considering it may be challenging to handle the whole divorce process without legal assistance, spouses can consider an online divorce that provides some structure to the process and helps facilitate the paperwork and filing stage of their divorce.
---
Read more here: "How Does An Online Divorce Work? And Should You Get One?"
---
Therapist Counseling
And last but not least, therapist counseling may be a wise decision for couples who are willing to keep their communication efficient to facilitate an amicable agreement. This option is best if the divorce is preceded by heated arguments and strong emotions. The therapist will be able to cool things down between the spouses and encourage a friendlier divorce.
5 Tips on How to Navigate an Amicable Divorce
The right path to an amicable divorce is to keep things respectful and calm. Almost every divorce starts with finger-pointing; however, it doesn't have to be this way. To ensure a peaceful divorce, the spouses must clearly understand the benefits of the amicable process, such as: saving time and money, protecting the children from conflicts and toxic co-parenting, avoiding lengthy and exhausting litigations, and promoting better mental health for everybody in the family, etc.
Here are 5 tips on how to have an amicable divorce.
#1. Get qualified assistance if you need one
Once you've decided that you want an amicable divorce, it's essential to ensure you have all the tools you need. For some couples, handling their emotions and feelings can become the biggest challenge when negotiating the terms of their amicable divorce settlement.
Thus, it may be wise to seek qualified assistance for your divorce process to go smoothly, whether it's consulting with a divorce coach to ensure the healthiest steps are taken and in the right order, hiring a divorce lawyer to provide legal advice, considering mediation services to improve the communication between you and your spouse, or just looking for a therapist.
Sometimes a third party allows the couple to keep things civil. But, all in all, it's much easier to handle your divorce papers when you can ensure that everything is discussed and settled fairly.
#2. Keep your expectations realistic
The word "amicable" doesn't necessarily mean an easy divorce. Its complexity is totally up to both spouses. So prepare yourself for it and get ready for what you may face.
Some couples find counseling in a therapist's office handy for navigating the expectations of their divorce process. In addition, counseling can significantly help the spouses prepare for co-parenting after the divorce. Let the therapist work out your feelings and prepare you for a realistic divorce with all its consequences.
A therapist may also help you avoid getting carried away by old grudges and bottled-up feelings while making arrangements for your divorce settlement agreement. After all, it's only reasonable that your agreements are just and fair and mutually beneficial. And to achieve this, you have to keep your feelings in check and your mind sound.
#3. Work through the terms of your settlement agreement with respect
In some cases hiring a divorce lawyer to handle your divorce negotiations can be a mistake. Some divorce lawyers are qualified to handle an amicable divorce, whereas others tend to go after confrontational and downright hostile proceedings.
---
This means you must understand the reputation of the lawyer you hire.  Make sure you ask the lawyers you interview how many cases they settle in a year and how many require their going to court. For more smart questions to ask a divorce attorney, visit our important piece: "Questions to Ask a Divorce Attorney at a Consultation."
---
Of course, when you're negotiating the terms of your settlement agreement, you should keep your interests in mind. However, it doesn't mean that there is no place for compromise. On the contrary, keeping your relationship civil and respectful and getting along during the negotiation process is much more crucial in the long run.
This is particularly relevant for those spouses with children. No one will benefit from you and your spouse becoming mortal enemies, and what's more, it may end up being incredibly traumatizing for your kids. It's best to remember dignity and respect and get qualified assistance if your negotiations get out of hand.
#4. Focus on your child's needs
Amicable divorce with a child can become rather challenging as it involves lots of arrangements. Child custody, child support, and visitation (parenting time) must be resolved considering the child's best interest. And spouses looking for a fast and straightforward divorce should be ready to reach an agreement out of court, as child custody issues may prolong the litigation significantly if handled by the court.
The goal of an amicable split is to keep the divorce uncomplicated, even with custody issues. Typically, the spouses need to sit down and discuss paragraph by paragraph which arrangement will work best for their children to provide a healthy and stable environment.
---
Determining child custody can be the most challenging aspect of the divorce process. It's important to know the facts in order to take the necessary steps to achieve what's best for you and your children. Read our "Best Advice on Custody for Divorcing Moms."
---
If it seems impossible to agree on some custody issues, the couple may hire mediation services. The mediator will help them keep the negotiations reasonable and mutually beneficial regarding the child's wellbeing.
#5. Negotiate the terms of your divorce agreement in good faith
Engaging in "good faith negotiations" is the best you and your spouse can do to end the marriage in a good place. A good faith negotiation means that both spouses have nothing to hide and are willing to reveal all relevant financial information.
When you separate from your spouse amicably, it is much easier to be frank about your assets, debts, income, bank accounts, etc., which simplifies the negotiation process. In addition, openness will allow you to tackle all the existing issues such as marital property division, alimony, custody, or anything else without any obstacles along the way
The amicable divorce process is not a myth, yet it's not the easiest procedure. When an amicable divorce with no assets or kids involved takes place, it may save you an incredible amount of time and money, so long as you're willing to cooperate. There are no issues that cannot be resolved, whether independently or with the help of a lawyer, mediator, or therapist. An amicable divorce requires effort, but it will be worth it in the end.
Notes
Jamie Kurtz is a divorce lawyer and a member of the LA County Bar Association and the State Bar of California. She's a co-founder of a law firm dealing with uncontested divorces and a contributing writer for OnlineDivorce.com, an online divorce papers preparation service.
Since 2012, SAS for Women has been entirely dedicated to the unexpected challenges women face while considering a divorce and navigating the divorce experience and its confusion afterward. SAS offers women six FREE months of email coaching, action plans, checklists, and support strategies for you, and your future. Join our tribe and stay connected.