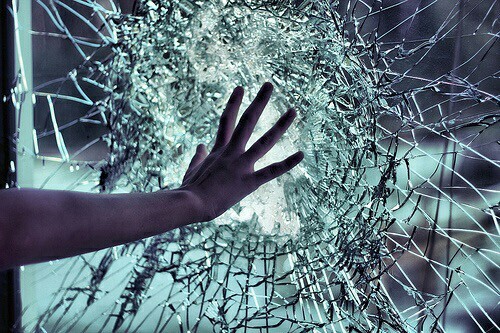 Women and Divorce in Transformational Times
Those sounds you hear are the shattering of a glass ceiling and the fetters of an old patriarchal paradigm breaking wide open as something gorgeous emerges. 
That Something Is Us.
The recent election of Kamala Harris as the first woman of color to serve as U.S. Vice President has ushered in a new frontier of possibility made real. Women are bringing about massive social and political change, reaching from the Oval Office to schoolrooms and kitchen table classes across the country, where little girls—many of them future, grown women of color—are seeing for the first time a vice president who looks like them. Simultaneously, family dynamics and parental role models are rapidly evolving. Just as political and social evolution are dovetailed, women's partnership with themselves is expanding as new social and industry innovators, like divorce coaches, empower them to consider marriage from a place of choice. This reframes marriage as not being a necessity—and a marriage's end, not as a failure, but as rite of passage to their own next level of self.
The Long View
Consider what we've done: one hundred and one years ago, women in the United States still weren't allowed to vote, and white women suffragists threw their black counterparts under the bus of that movement for the sake of political expediency and placation. But recently, not only did women vote, they helped lift a woman of color to the second-highest office in the country. We now have a female vice president for the first time in our history. American women, once considered patriarchal property, continue to shift out of the old, claiming not only new representation in leadership at the highest public level but also at the most intimate interpersonal level.
According to a 2015 American Sociological Association study, 90 percent of all divorces in the U.S. are initiated by college educated women.
Publicly, globally, through the connectivity of the internet, women are linking arms with each other and becoming more of a village. They are taking oaths of office, but they are also taking a stand on behalf of other women as they face doubt and scorn, naming their sexual abusers. They are serving as truth-seeking journalists and challenging dictators who seek to distort reality. Privately, they are choosing to have children with or without a partner, or not to have children at all, or not to marry. Continuing to break with the norms, they are leveraging their divorces as transformational ritual journeys. These women are stepping resolutely out of marriage as a primary definition of their value and worth. Or they are picking themselves up off the ground, and making real on the adage: "it's not how many times you fall but how you get back up that matters."
Relinquishing the Shame of Divorce
Many women are fortunate to live in countries like the United States where divorce is an acceptable option and has been so, fully, for three generations. Baby Boomers may be surging to the divorce court in large numbers now, but they didn't always find the topic so approachable. For many Gen Xers, Millennials and Gen Zers, the heavy stigma associated with divorce no longer exists. And it is easier to discuss divorce and go through with it successfully than ever before.
What is the first step? Women have learned it's about getting support and recognizing they are not alone when contemplating, navigating, metabolizing, and conquering an alien terrain called divorce.
So, don't be afraid of the noise. We are literally transforming how the world understands power, property, subject and object.  While one woman is second-in-command of a nation—joining other countries where women already serve in the highest office—thousands of others take greater command of their emotional and professional well-being. This includes their mental health, their finances, their children, their life trajectory, and themselves.
Divorce in a Transformational Time
While the landscape of divorce continues to shift in favor of liberation, women are gaining better control over their happiness and personhood. Interestingly, having divorce as an option also serves to validate the search for joy and fulfillment, whether that be living peacefully with yourself or making space to find a better-suited partner. The backdrop of history continues to progress towards greater empowerment and equal treatment of women. Socially and culturally,  the zeitgeist continues to accommodate new models of the woman that expand beyond stereotypes and reproductive utility. While there is still so far to travel, women are embracing the transformational power of divorce as a signpost for other women, and for their own personal evolution.
Notes
Jennifer Bent is a freelance writer, former print journalist and feature writer living on the West Coast. Nicknamed Verbose at a young age, she loves word craft but has to keep a short leash on her fondness for the profane. Jennifer enjoys compelling content and the liberty to write about interesting contributors and innovative ideas. Connect with Jennifer at verbosej@hotmail.com 
If you are considering or dealing with divorce, or recreating your life in its afterward, you are invited to experience SAS for Women firsthand and schedule your free 15-minute consultation. Whether you work further with us or not, we'll help you understand your next, black-and-white steps for walking into your brave unknown — with compassion and integrity.
*We support same-sex marriages. For the sake of simplicity in this article, however, we refer to your spouse as your "husband" or a "he."