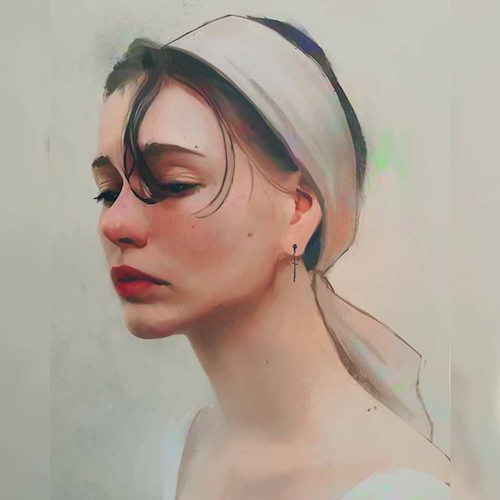 Deflating Your Expectations about the Divorce Process
Unpacking what you thought would happen versus what actually happened in your divorce process can do much to further your healing, this I've learned firsthand. When I first started writing this blogpost, my original plan was to write "a divorce success story." After all, our culture wants us to report on our successes. Even if we struggle, we're ultimately expected to arrive on the other side of that struggle as heroes. I had internalized this cultural message at the start of my divorce. I had pictured a successful and quick divorce with a wonderful, new life waiting for me at the end. I expected that one day I'd be able to write this "success story" and, in doing so, would inspire other women to be like me.
However, as I truly reflected back on what happened in my own divorce, I realized that it wasn't just one struggle I lived through. My divorce actually unleashed a list of obstacles that always seemed to get longer, while the end goal—a new, wonderful life with the past firmly behind me —was nowhere to be seen. I kept telling myself: I need just one more push to sort out the apartment, where the kids will live, or a child support agreement. And then, when it's all sorted, I will write my story and inspire others.
I was trying to be my old perfectionist self. I was trying to be a good girl and a successful student, completing my assignments and getting all As. I had already failed in staying married and in keeping my family together — the least I could do to reclaim my worth was to be successful in my divorce!
A mess instead of success
As my divorce was finalized on paper, I failed to feel free or confident. I was filled with anxiety and fear, ridden with guilt and shame. One day I was so crushed while reading text messages from my Ex that I deleted WhatsApp and climbed under the covers. A scared child was what I was. I was in no shape to inspire anyone, certainly not my sister divorcées. I was a mess with no real story to tell. Who was I kidding?
Or so I thought, until I heard an invitation to a masterclass by the award-winning TV presenter of Good Morning America, Robin Roberts. She shared two ideas that I loved, and they picked me up. "Make your mess your message," said Robin, adding "showing vulnerability is a strength, not a weakness." Suddenly, I was inspired. I could do that! I could show my mess and vulnerability. After all, aren't those two things we know for sure as divorced women? How to feel vulnerable and embrace the mess?
We divorced after seventeen years of marriage
My Ex and I separated over a year ago after being married for seventeen years. I initiated the breakup as I could no longer stand the mental, verbal, and sometimes physical abuse. We were a great team in our 20s, but by the time we hit our 30s, my personal growth and talents made my then-husband feel threatened. In turn, my husband felt invisible and like his needs were being ignored. The more he strengthened control, the weaker our connection and intimacy was. I had an affair in search of love and care, but it didn't work for me long-term. After eight years of therapy and trying many methods of restoring peace as a couple, I realized there was nothing more I could do. The benefits of having a full family and loving memories no longer outweighed the stresses.
I decided to sacrifice my kids' comfort, our household, and joint vacations in exchange for peace of mind, mental stability, confidence, and self-worth.
My post-divorce journey
As I was navigating my divorce, I realized that the process was nothing like I expected it to be! Through pain and many therapy sessions, I came to realize that the mismatch between the expectations and reality gave me grief and created a feeling of loss of control: it created a mess. As I review my top five expectations, I want to inspire other women getting divorced to face the expectations that may be weighing them down, causing pain and messy feelings.
Expectation 1: divorce will never happen to me
It is worth knowing that we are influenced by our close circle, not global statistics. For the rest of the world, 50% of marriages may end in divorce—but not in my social circle. My middle-class social group stuck by their traditional family structures whether they liked it or not. It was fine to live in different bedrooms and even apartments if you could afford it, but it wasn't okay to get a divorce. This is largely because divorced men in Russia who worked in the military or for the state could lose their employment, destroying their careers and livelihoods.
What I did remember, though, is that my uncle got divorced when I was six, and his daughter, my cousin Catherine, was eight at the time. My mother told me that Catherine's mother was a vile and stupid woman who wrongfully assumed that she could find someone better and, of course, she didn't. A woman needs to stand by her man and not go looking for greener grass on the other side, I was told as a child. Catherine and her mom were excluded from our extended family after the divorce. Cousin Catherine and I reconnected only when we were both in our 40s via social media.
What did I make of all this? Subconsciously, I thought that divorce was a no-no for a good woman like me. I learned that initiating a divorce was bad, and a woman and her children would be punished for it.
As I was contemplating divorce myself, I was struggling to find a positive example to look toward. Divorce was untrodden territory in my family, as was following your feelings.
Expectation 2: it would be quick
Since I assumed that divorce doesn't happen to good girls, getting divorced at all was extremely embarrassing. I didn't want to tell anyone or discuss it. I wanted the divorce to be over with quickly. I was already thinking of getting a new, better husband since I was in the process of setting myself free. I was considering anything that could end my status of being "divorced."
The shame and the denial of going through a long divorce process meant that I had trouble discussing my issues with lawyers, counselors, and my Ex. I googled. I read the advice in one of the blogposts on SAS for Women: "don't stop communicating with your Ex if you have children." What? I wanted so much not to see his texts, to not be reminded that I was living through this most undignified process!
Not only was I embarrassed about going through the divorce process, but I was also surprised that it wasn't yet over. It took me many years to decide and get ready to separate, to voice and then follow through with my intention to divorce my husband*. I thought I was done when I moved out and got the divorce papers. I had no idea that untangling the seventeen-year-long co-dependent relationship with kids and property was another long process in and of itself.
Maybe, out of the entire list of things I hadn't expected from my divorce, the slow pace was the hardest to embrace.
Expectation 3: my husband will behave like a gentleman
Why did I expect my Ex to behave like a gentleman and care for my feelings during our divorce? Especially when the reason I divorced him in the first place was because he was verbally and mentally abusive and didn't care for my feelings? I like people to be respectful. He respected and loved me once, and I remember how good it felt. I expected my husband to behave like a gentleman because in my dreams I am a person who is treated respectfully by a man. I had heard of civilized divorces. Why couldn't I have one?
I guess I expected my Ex to assume responsibility for OUR divorce and act as if we were equal throughout the process. I expected a fair division of assets, the kids' time, and financial obligations.
What I got, in reality, was a man who was angry and bitter about my decision to "destroy his life." He put all the blame and responsibility for the breakup on me, threatening me about the kids' custody and our finances. He argued that I had to compensate him for the loss of his life.
"I will not behave like a gentleman during the divorce. You decided to break up, so don't expect anything good from me," my Ex wrote in one of his texts. "Find yourself another man to behave like a gentleman." In front of friends and family, I was embarrassed at my Ex's behavior during the divorce process, as if his manners and attitude were my fault.
I hear women say that they are too scared to get a divorce because they expect their husbands to behave nasty. "I am good to you as long as we are together. But don't expect me to behave well if we separate,"  one of my friend's husband said to her.
Expectation 4: my closest circle will support me
Just like I was embarrassed to be going through the divorce process and ashamed of my Ex's behavior, some of my friends were embarrassed of me being the divorcée in their circle. I was once, in fact, asked to come to a private party but told not mention my divorce.
A reaction I got several times when I asked close people for support was this: you decided to divorce—not me—now deal with it, and don't ask for sympathy.
Not only did I break the rules of the game, I disrespected many women who stuck with their husbands because I also dared to seek support.
We are talking about a very close circle of friends here, not simply colleagues. I was surprised to realize that some people were ready to support me when I was whining about my hard married life but were no longer there to support me when I was getting divorced.
We all hear that our circle of friends may change as we divorce. But I was unprepared to see my besties disregard my sense of purpose and feelings. Getting divorced was bad enough—grieving the loss of close friendships was doubly painful.
Expectation 5: my kids will be on my side
As I was planning the divorce, I had a picture of my sons — then eleven and fourteen — saying "Mom, we support you in any decision. We understand that you had enough of the fighting and crying and that you want to come home to a calm environment. We love you and will go anywhere with you."
Instead, my eldest son stayed with his dad in our family apartment as I moved out. He grieved the breakup and blamed me for it. For six weeks, my son and I lived in the same city but in different apartments. That was painful. We saw each other regularly, but communication was poor. He was closed off and distant. I was upset and apologetic, attempting to buy him back with home-made meals and presents.
For the last two months of self-isolation during the COVID-19 pandemic, we have been living together. Our relationship has improved and evolved. I am learning to be comfortable in my new status of a divorced mom of two boys with my own decisions to make and responsibilities to take care of. I'm enjoying all the "cute son" moments on my own and am grateful for the isolation.
Once the quarantine is over, my eldest son will want to live with his dad again. And I will need to find a way to see him while also preparing for an empty nest.
A lot more could be said that came as a surprise during the divorce process and caused pain. But the thing that hurts the most is seeing the life that we imagined and planned crash and burn. Living through this period takes time. And during that time, we have the right to be a mess and be vulnerable. It's our way of climbing out.
Anna Ivanova-Galitsina is an international expert in communications and storytelling based in Moscow, Russia. She is training to be a coach for women in transition. You can reach out to her via e-mail anna.i.galitsina@gmail.com for a test coach session or a discussion.
Since 2012, SAS for Women is entirely dedicated to the unexpected challenges women face while considering a divorce and navigating the divorce experience and its confusing afterward. SAS offers women six FREE months of email coaching, action plans, checklists and support strategies for you, and your future. Join our tribe and stay connected.
*We support same-sex marriages. For the sake of simplicity in this article, however, we refer to your spouse as your "husband" or a "he."