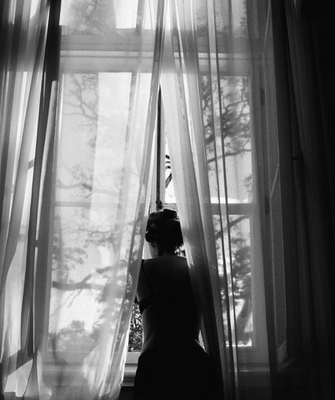 Divorce Laws in the United States: Then and Now
While divorce today has become rather common, it was once considered a taboo practice—prohibited by law in much of recorded history. And while there were some exceptions to this ancient rule, divorces were very rare and difficult to obtain—especially for women. Let's take a look at divorce laws in the United States in particular, and how these laws have changed over time.
Colonial Divorce Law 
One of the first documents of divorce law in North America originates in the Colony of Massachusetts Bay. Here, the colonists established a judicial tribunal to rule on divorce proceedings. As mentioned earlier, divorces during this time period were rare, and for the most part, illegal; however, the judicial tribunal allowed for some exceptions and granted divorces in cases of adultery, desertion, bigamy, and impotence.
In fact, Annie's Group®, SAS for Women's signature group coaching program for women thinking about or beginning a divorce, is named after Anne Clarke, a resident of the Massachusetts Bay Colony, who, on January 5, 1643, was granted the first recorded legal divorce in the American colonies by the Quarter Court of Boston. In Anne's case, she was granted a divorce on the grounds of adultery—committed by her ex-husband, Dennis Clarke. He even admitted to the adultery in a signed affidavit, stating that he abandoned his wife and two children, for another woman (whom he also had two children with). Accordingly, one might say that the betrayal of infidelity is rooted in American history. 
The women of colonial times endured even further hardships in the case of divorce. Before the Married Women's Property Acts were passed in 1848, married women had virtually no legal rights—to own property, acquire financial assets, or even form binding contracts. Such severe consequences made the practice of divorce utterly unfeasible for women. While the Married Women's Property Acts went to correct some of these adversities, women remained notoriously disadvantaged in divorce proceedings for quite some time.
The Rise of Divorce
At the end of the 18th century, "divorce mill" states began to surface around the nation. These were states that allowed divorces—including for out-of-state couples. This in turn led to such increases in divorce cases that Congress compiled the first set of divorce statistics in 1887, while elsewhere, there were additional, social reactions. 
In 1903, the Inter-Church Conference on Marriage and Divorce was held due to a concern about the growing number of divorce cases in the U.S. However, the Conference's efforts were unsuccessful as the sentiment toward divorce began to shift in favor of the practice. The concept of "trial marriages" also emerged in the 1920s, which allowed couples to try their marriage—without the legal implications of actually being married. Ultimately, trial marriages signified another failed attempt in history to reduce the number of divorces in the U.S.
Surprisingly, up until the 1950s, all divorces were tried through the traditional court system. However, as divorce rates in the U.S. began to rise, this began to burden the efficiency of the court system. In response, the Family Court system was created to specifically handle divorces and other family law-related matters.  
The Rise of No-Fault Divorces
However, possibly the most notable change in divorce law occurred in the 1970s—with the enactment of no-fault divorce laws. 
Before this, a spouse had to be at fault in order for a divorce to be granted. By this, I mean that the filing spouse needed a legitimate reason—and evidence of it—to effectively end the marriage (and, being unhappy didn't count for one). Luckily though, that all began to change when California signed the first no-fault divorce bill in 1969, and finally, spouses no longer needed to show cause to file for divorce. One by one, each state followed California's lead and no-fault divorces became the new legal standard in America.  
Divorce Laws Today
All these historic changes in divorce law, often reflecting the growing rights of women in the U.S., have led us to the divorce system we know today. 
Divorce laws vary from state to state in the United States, but all states have adopted some form of no-fault divorce legislation—with the stigma surrounding divorce ceasing to exist—at least legally. While there are no longer any legal restraints to filing for divorce in the United States, this is not to say that the process has gotten substantially easier. The decision alone remains a difficult one—especially in cases with children involved, while the cost of getting a divorce (and rebuilding afterward) has also increased. For more on this, consider reading "How Much Will My Divorce Cost Me – Emotionally and Legally?" and/or watch "Should You or Shouldn't You Divorce?"
Clearly, divorce laws in the U.S. have come a long way since the colonial era, but only time will tell how divorce laws will evolve in the years to come. We hope to see advancements with the rights of women and not more setbacks; and with more advancement of women's rights, more advancements with divorce laws that will address the current flaws in our divorce system—while continuing to support a fair and equal process for both parties.
Notes
Jayne Cleary is a second-year law student in New York committed to helping educate and improve the lives of families in her community. 
Since 2012, SAS for Women has been entirely dedicated to the unexpected challenges women face while considering a divorce and navigating the divorce experience and its confusing afterward. SAS offers women six FREE months of email coaching, action plans, checklists, and support strategies for you, and your future. Join our tribe and stay connected.