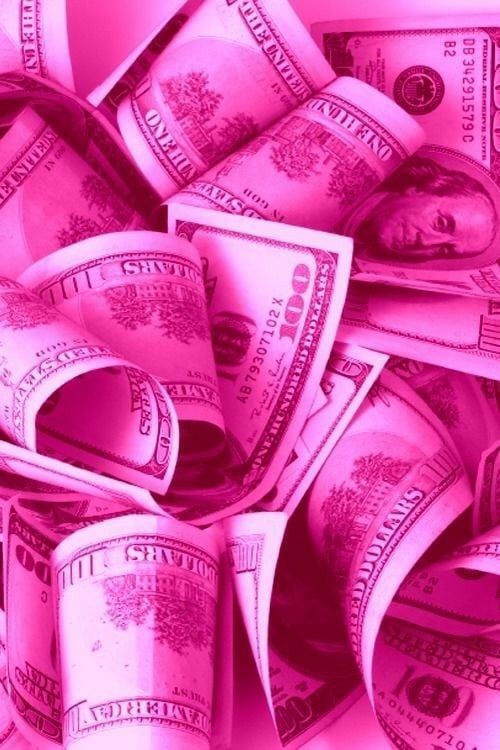 How Much Will My Divorce Cost Me, Financially & Emotionally?
Losing your marriage is difficult enough. But add to it, your fears about the financial and emotional price tags, and you may feel paralyzed. You might try to simplify and ask a clear question, How much will my divorce cost me?  — a logical and pragmatic question to ask.  And then you hear that its answer isn't so straightforward either.
It's of little help to hear, "It all depends" when you're searching for absolutes in the middle of chaos. But the cost of divorce really does depend… on a lot of things.
When it comes to the cost of the divorce itself, the biggest determining factor is what you and your ex-to-be can accomplish on your own.
If the two of you can agree on how you want your divorce to look, you can save both time and money on legal fees. 
That may sound like a tall order when "not agreeing on anything" is part of how you got here. But it's not impossible, especially if you both value what the effort could save you in dollars and sanity.
An uncontested divorce is less complicated, less expensive, and less time-consuming than a contested divorce. Even if you use lawyers for a small part of your case—a process called limited scope representation—the savings can be substantial.
---
If you are beginning divorce, you'll want to check out our "55 Must Do's On Your Modern Divorce Checklist."
---
All states have a fee for filing divorce papers. If you write and file your own, your fee could be as little as $70 and as high as $500. Some states will even waive the fee for filers with low income.
If you choose to go the DIY route, the person who files will have to serve the other spouse with divorce papers. If a private process server is used, that could add another $50.
One catch to an uncontested divorce is that it's non-appealable. Given that the two of you came to your agreement on your own, this shouldn't be a problem. 
So far, not so bad.
The more complex answer to "How much will my divorce cost me?" depends on the experts and the amount of time involved. And this is where a contested divorce can become quite costly.
If you and your ex-to-be can't agree on one or more areas of your divorce arrangement, your divorce will be contested. 
And, if you can't settle out of court, your divorce will have to go to trial. Your divorce terms will then be at the mercy of a judge. 
That means that, after all the money spent on legal fees, you still may not get what you want. The judge will decide what gets prioritized and how.
The average divorce takes 4 to 11 months. If a divorce has to go to trial, however, it could take over a year.
This is where forethought and unemotional planning can save you a lot of money and mental anguish. 
Time is money, and attorneys and courts round up, not down. 
The national average cost of divorce is about $15,000 per person. That includes legal fees, court costs, and the cost of hiring outside experts. (Even if you do a collaborative divorce, for example, you will have to build a team of experts. You will have your attorney, of course. But you will also have specialists like a financial advisor, a child custody expert, and maybe a therapist.)
How much will my divorce cost me when it's all said and done? Well, that will depend, in part, on the following factors:
Is the divorce contested or uncontested?

 
Even an uncontested divorce will cost, on average, $1,000 and up to $5,000 in attorney's fees.
Does your attorney charge a retainer fee or by the hour?

 
A retainer fee will include most of your legal and filing fees. It will also cover the cost of meeting and communicating with your lawyer and your lawyer showing up at court on your behalf. 
If your attorney charges by the hour, you're looking at an average hourly rate of $150-250 in some areas of the country, and more in other regions. That rate can skyrocket depending on where you live and the complexity of your divorce. So make sure you ask the attorney you interview about their retainer and hourly fee. (Visit here for more smart questions to ask a lawyer during an initial interview.)
It's important to remember that the legal profession rounds up when it charges by the hour. That 5-minute quickie phone call will be billed as at least 15 minutes. And 35 minutes of document review could be a full billable hour. 
So, regardless of whether your divorce is contested or uncontested, lawyers don't give sympathy-vote coupons. 
Being organized and concise and having a well-thought-out and reviewed plan is essential to not throwing money away.
You will pay a lot more to get a divorce in California, for example, than you will in most other states. (But that's true for everything in California. Why should divorce be any different?)
Be sure to educate yourself about the average costs of divorce by state.
Custody can be complicated. If you and your spouse are contentious over this subject, the court may require an evaluation from a custody evaluator. That could add another $1,000-2,500, assuming you don't hire a private evaluator.
Child support will also have to be decided on, and that will depend on incomes and visitation or custody arrangements.
Every state has its own guidelines regarding alimony. Texas, for example, has strict criteria for alimony eligibility. 
When you start asking, "How much will my divorce cost me?" you're most likely thinking in terms of money and pragmatics. 
You may be searching for ways to pay for a divorce, and that could affect your decision to file if the divorce is your initiative.
You may be getting a grim picture of what divorce does to a woman in terms of finances and lifestyle. And that could make you fearful of stepping out on your own.
But there is another cost to divorce that often gets overlooked or pushed to the background during the tediousness of the divorce itself—and that's the emotional cost.
---
For more on the economics and emotions that may come with your journey, read our "What Does a Gray Divorce Mean for You?"
---
Both men and women will go through the grief process as it relates to the loss of their marriage. But there are some emotional aspects that tend to be unique to women.
First of all, women file for divorce more often than men. If you count among that group, you have had a head start on your husband. And that difference has an impact.
Even if you have been miserable for years, nursing the idea of divorce over time gives you an emotional advantage.
By the time you inform your ex-to-be of your intentions, your brain has already made adjustments. It has silently grappled with past and pending losses, and you have maybe started to envision the future.
This doesn't mean the consequences of your divorce will be easy. It simply means that there is a difference in emotional adjustment between the person who "knew" and the person who didn't.
Working Through "Surprise" Divorce
If, on the other hand, you were on the "surprise" end of the divorce and don't want it, your experience will be very different. 
The shock can open the floodgates to a wave of emotions—devastation, anger, fear, panic. You may even cling to your marriage or make promises and concessions that don't honor yourself. 
While men are quicker to remarry after divorce, women are more likely to build and rely on a strong support network. They are also more likely to suffer financially and for a longer period of time.
Women also often struggle with their identity post-divorce. 
If they are mothers, they are now single mothers, and they're likely living on limited income. 
They may have to start working outside the home and leaving their children in daycare. Feelings of guilt and sadness are only natural.
And now that their identity as wives has been annihilated, they have to reevaluate who they are in the context of love and relationships. 
On a positive note, the beauty that often emerges from this cocoon is a clear, confident, unshakeable love of self.
Women have a remarkable ability to reinvent themselves, even in the face of limited resources. And their willingness to reach out for help and support helps them create a sphere of influence with far-reaching benefits.
Perhaps, when the question "How much will my divorce cost me?" becomes paralyzing, you can benefit from a shift in perspective.
Ask yourself what your marriage is costing you and what your loss of life-force will be if you remain stuck.
The examination may lead you to a realization that there is still work left to do on your marriage.
It may also lead you to the realization that your work there is finished.
Notes
SAS women are those amazing ladies you meet who are entirely committed to navigating divorce — on their own terms. If you are considering or dealing with divorce, you are invited to experience SAS for Women firsthand and schedule your FREE 15-minute consultation. Whether you work further with us or not, we'll help you understand your next, black-and-white steps for walking into your brave unknown — with compassion and integrity.
.
*We support same-sex marriages. For the sake of simplicity in this article, however, we refer to your spouse as your "husband" or a "he."