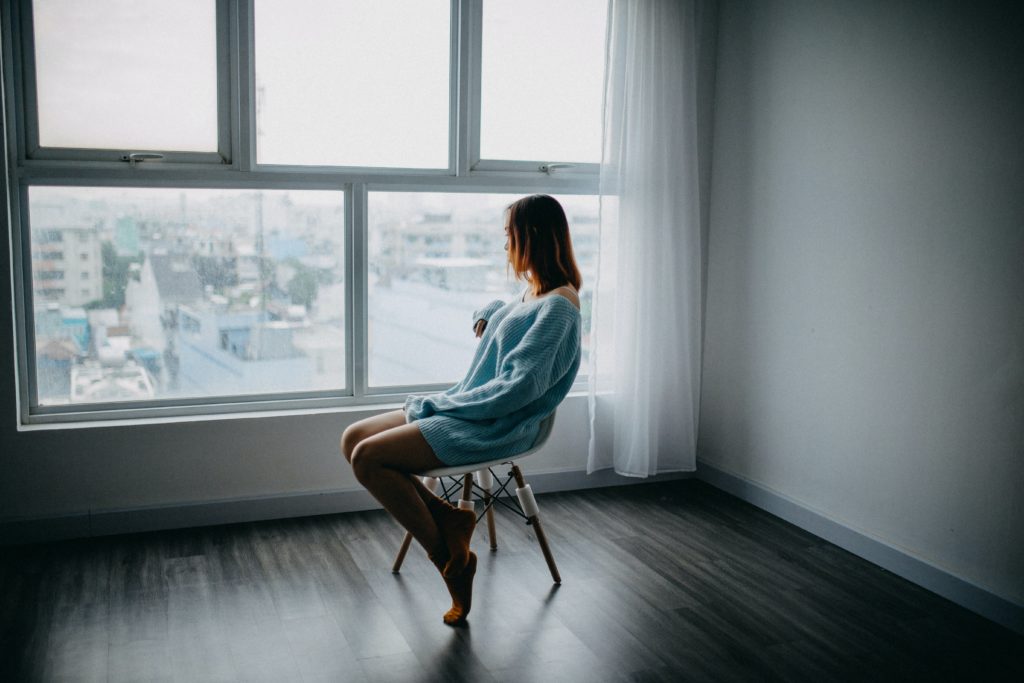 Does Being in a Loveless Marriage Mean You Should Divorce?
Love is a foundational and primal need all humans have, but how each of us feels and expresses love most joyfully, from the gut, with no hesitation, is up to us to define. We'd like to think we enter marriages or other long-term love partnerships knowing that about ourselves. But more realistically, we might not discover that until we are already committed to one. And, as humans are organic, dynamic beings, we are therefore not only subject to change, but are also not growing unless we do.
If we know we are worthy of love, do we commit to ourselves enough to avoid settling for a partnership where love disappears? This question gives birth to the next, one that is the most difficult to answer, which often keeps people frozen inside loveless marriages all their lives.
Does being in a loveless marriage mean I should divorce? (Even in the midst of a pandemic)?
Well, as divorce is difficult, to say the very least, it's worth trying to recover that love, but that requires that we first evaluate the marriage to see if it is showing signs of rupture that are beyond repair. The consensus is that some issues are more serious signs of a marriage that's about to hit the rocks. For example, when the predominant number of exchanges between two spouses involve:
Criticism (not just occasional complaining but the more character assassinating, i.e. "you do," "you don't," or "you never" statements of criticism).
Contempt.
Chronic defensiveness or "stonewalling.
Regarding these spousal interactions, generally defining what is meant by "predominant," the Gottman Institute identifies a ratio of about five to one. If five to every one exchange is positive, loving, supportive, romantic, admiring, respectful, nurturing or symbiotically humorous (as opposed to caustically humorous, with one partner deriding the other), then the relationship is likely in good shape. Now flip that: If five to every one exchange is critical, fault-finding, passive aggressive, dismissive, impatient, indifferent, abusive, etc., then it is time to seriously consider getting professional help. Failing that help, it is time to consider that the marriage is on the brink of failure.
Qualitative Issues in Loveless Marriage
Further signs of total disrepair aren't as much quantifiable as qualitative, and stem more from how we as individuals are creating or responding to the environment of our marriage rather than on a number of positive vs. negative exchanges with our spouse. Signs of serious qualitative issues in the marriage may include:
Prioritizing "Me time" or just avoiding time with your spouse instead of spending time together (i.e. We'd rather spend three hours in the basement with the dirty laundry than one hour with them in the living room, scrolling silently through the channels).
Fantasizing about escaping the marriage happens more often than seeking ways to make it better.
Experiencing prolonged absence 
Creating a primary relationship with something other than our primary partner (i.e. with work or another focus, fixation, or addiction that has taken our spouse's place as our primary relationship—after all, we can be completely absent mentally and emotionally and still be sitting right there in the room).

Lacking sexual expression of the love that works for both partners.
Experiencing abuse (physical or emotional).
All of the above are the most commonly cited signs of a failing marriage, where the deficit is too great to fill back in unless each partner agrees to pick up a shovel and start digging.
When "Working on Your Marriage" Fails
And if that hole proves to big, too unstable to fill back in? Do we stay in a marriage that is completely loveless? That is mired in emotional deficit? If it's just the two of you in the relationship, then no. If you have done honest and consistent work on yourself, worked together to address it, talked to a marriage counselor, rabbi, pastor, or divorce coach about it and applied what you learn to fixing it… and it still isn't reparable?
If the answer isn't no, why?
At that point we stop dithering (many of us are blue ribbon ditherers), and act. Whether you are going to stay in the marriage or leave it, braving that conversation with our spouse and asking for what we need has to happen. We have to act; we have to have that conversation. Otherwise, we will stay in a loveless marriage out of fear—literally wasting our lives away, and there is nothing about that that is authentic or joyful. It is a half-life.
Considering Divorce When Children Are Involved
What about the love you have for your kids? Well, then you've brought a third love into your marriage, and it supersedes the love you have for yourself and your mate. You have entered a form of love that is more about service to a goal beyond the two of you, which, ideally, is about raising healthy human beings.
If you do not have love for each other any longer but are still committed to the loving of your children together, then ultimately that is not a loveless marriage. You have love for your children.
At that point, while you may still share the goal of parenting, you do not share a love for each other. The love exists—and if you respect each other enough to coparent, that is a form of love, which might be a comforting thought.
But it is not just our children who need love. Each of us does. Commitment to ourselves is foundational; it comes first. If we are meeting our own needs in that regard, then we're not creating a deficit within the relationship. We are present in partnering ourselves and expressing some aspect of individuality in a way that is meaningful to us.
---
Annie's Group :: for those thinking about or beginning the divorce process.  
"There's a comfort in strangers, that is simply not possible with friends and family who are not themselves divorcing."  ~ T.Y., New York City
---
If we love ourselves enough to partner ourselves, then we most likely know when our spouse is not partnering us the way we need. If we choose to remain married to this person despite that, because doing so serves the children best, then we need to consider that the form of the marriage needs to change in order for our needs to be met.
Marriage, Act II: Renegotiation
A renegotiation of terms is completely possible, and along with LAT relationships (Living Apart Together), it's happening far more often than a traditional marriage. We call this a Parenting Marriage. Do we live apart but remain married? Do we agree to partner in raising the children but allow ourselves and each other the right to see other people and engage in life activity that doesn't include our spouse?
Certainly.
"Marriage is changing in so many ways, and the rigid paradigm of Ozzie and Harriet is trailing in the rearview mirror at breakneck speed… Now, couples are starting to see that they can renegotiate the terms of their marriage—without shame," writes Susan Pease Gadoua, LCSW.
Gadoua stresses that both spouses have to accept that the marriage they originally set out to create—built on the romantic love they had for each other—has ended. Additionally, each spouse must commit equally to the love they share for their children and the idea that staying in partnership with each other is the best way to reach the goal of raising healthy kids. They discuss the renegotiation with the children together, and they agree on new terms.
This is the alchemy of changing an institution to fit you; it is a significant challenge, as we have no built-in template to work from, but people are learning that they can bend an institutional concept to fit them, rather than breaking themselves in half in order to fit an outdated set of laws and ideals.
Setting New Terms for the Marriage
Gadoua's final point regarding the renegotiation of the marriage—a sort of emotional and social repurposing—is that both spouses draft and agree on the new terms.
New terms of the marriage might include an arrangement of one person sleeping in a new room in the house, planning set times with the kids, separating personal finances (i.e. those that don't impact the family, such as mortgage and insurance payments). This may also include a negotiation of freedom: an agreement that they can spend their free time how they please and even have a relationship, as long as that person isn't introduced to the kids without agreement ahead of time.
So, if we do actively choose to "stay in the marriage for the kids," it does not necessarily then follow that the marriage is an emotional desert for us and yet an oasis of nourishment for our children. In fact, that's impossible. Love can include variations on a theme and so can marriage. But if we're staying and not going, we do have to get boldly creative about making an oasis somewhere inside that marriage for ourselves.
Notes
Jennifer Bent is a freelance writer, former print journalist and feature writer living on the West Coast. Nicknamed Verbose at a young age, she loves word craft but has to keep a short leash on her fondness for the profane. Jennifer enjoys compelling content and the liberty to write about interesting contributors and innovative ideas. Connect with Jennifer at verbosej@hotmail.com 
Since 2012, SAS for Women is entirely dedicated to the unexpected challenges women face while considering a divorce and navigating the divorce experience and its confusing afterward. SAS offers women six FREE months of email coaching, action plans, checklists and support strategies for you, and your future. Join our tribe and stay connected.