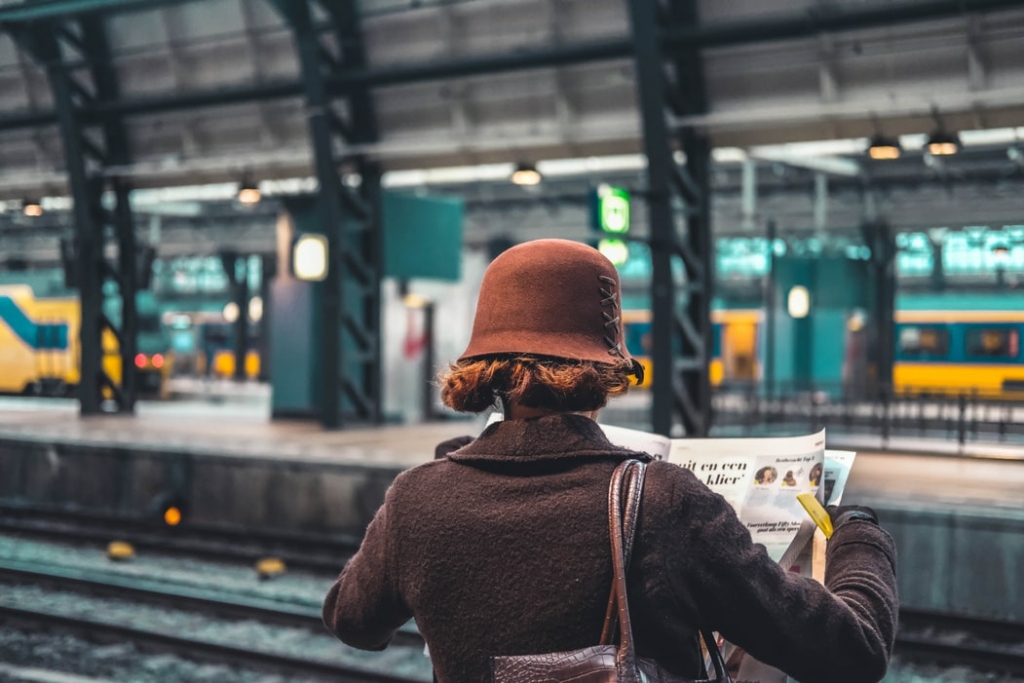 How Public Are Public Divorce Records?
Breakups are awful. They're painful. They're exhausting. And they're deeply personal. Even more so when a breakup is a divorce. So why on earth are there public divorce records to expose your personal business?
The idea of your divorce being out there for the world to see may not have even crossed your mind. Between the flooding emotions, loss, and endless list of must-do's to get through the process, it's no wonder.
But alas, there is an aftermath to everything. And not all of it is private.
Part of helping women through the complex divorce process is making sure they're informed on every matter relevant to them.
Most of the time we're talking about steps you need to take to find experts in specific areas and abide by mandated deadlines.
But not everything is within your control. And not everything stays private.
Enter public divorce records. What are they? Why are they?
The Basics of Public Divorce Records
As a general rule, court proceedings are matters of public record.
Think of it as the court's transparency for public scrutiny into decisions made in public courts and how they are reached.
That transparency, as invasive as it may seem, is part of the accountability check on our public court system. In the same way that citizens can attend a hearing in open court, they can also view court records.
Before you panic and worry that all your dirty laundry is going to be on the front page of the newspaper, read on….
There are actually several good reasons for public court records, including public divorce records.
If you ever wanted to change your name on an official ID or document, you may need to provide a divorce decree. Driver's licenses, titles, and anything else that requires proof that "you are who you say you are" may require it.
Likewise, if you ever decide to remarry, it only makes sense that there is proof that both parties are divorced or single.
A possibility that you may not have considered is an ancestry search. With sites like Ancestry.com simplifying the search for great-great-great-grandma and her immigration story, public marriage and divorce records are vital.
Finally, there may be legal matters related to your divorce that require access to the terms of the decree. Records stored at home may get lost or damaged, so having a permanent, accessible record is important.
When Records Can Be Sealed
Family law, which includes areas like divorce and adoption, is generally more restricted in its public records than civil or criminal cases are. And for good reason.
Names of children and sexual abuse victims, for example, are not made public. The protection of children and victims takes precedence over public rights.
For similar reasons, health records, adoption records, and family or home evaluations are kept confidential.
Likewise, sensitive financial information like tax returns, bank account numbers, and proprietary business information are restricted. The public shouldn't have access to social security numbers, for example, just because someone is getting a divorce!
If there is libel involved or untrue accusations that could damage a party's reputation, the court may choose to seal that information.
As a general rule, courts do not initiate the sealing of divorce records. The records are assumed to be matters of public access unless requested and approved otherwise.
You may feel insecure about your personal life having public exposure. But that's not enough to warrant the sealing of your records.
A judge would have to be convinced that the damage from exposure would outweigh the right to public access.
You or both you and your future ex would have to apply to have your records sealed and wait for the court's approval. A judge can decide to seal none, some, or all of your divorce records if there is just cause to do so.
The Limits of Sealed Records
Even sealed records are not buried forever, however. If a future legal matter needs access to their content, a judge can order the unsealing of part or all of it.
Celebrities and high-profile people will often have just cause to ask for the sealing of records. But, as a general rule, it's the exception.
Anyone can find out if and when someone has been divorced. That is always a matter of public record and is simple to find with a name, date of birth, and city of divorce.
If someone wants to delve deeper into the details of a divorce, there are services that can help with that for a fee. The government can also access more in-depth records.
If you have concerns about any or all of your divorce proceedings and their confidentiality, consult with your divorce attorney. An attorney will know how to approach the topic of privacy to ensure the proper redaction of your files.
Maintaining Privacy in Other Ways
Meanwhile, what can you do to help yourself?
Keep a low profile and be prudent about where you share your information. You may need to vent and seek seasoned advice, but social media isn't the place to do it.
This is one of the reasons a divorce coach and relevant support group can be instrumental to your journey. You are able to get the guidance and support you need in the context of confidentiality.
The idea of public divorce records may seem like the final insult. But you are never as helpless and vulnerable as you might feel at times.
There are qualified experts who deal with these matters every day. And they are ready to help you on this difficult journey.
Find resources you can trust. Then let them get to work on behalf of your best life.
Notes
Since 2012, SAS for Women has been entirely dedicated to the unexpected challenges women face while considering a divorce and navigating the divorce experience and its confusion afterward. SAS offers six FREE months of email coaching, action plans, checklists, and support strategies for you and your future. Join our tribe and stay connected.