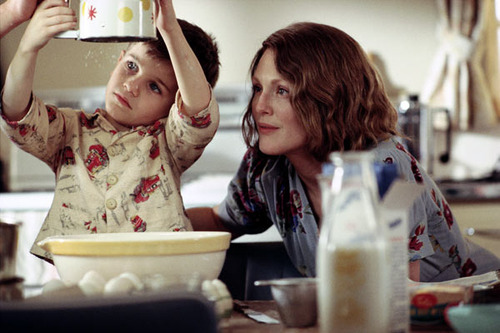 How to Prepare for Divorce If You Are a Stay-At-Home-Mom
When you have built your life around your relationship and family—even considering leaving that life behind can make you feel like a complete fraud. So how do you prepare for divorce if you are a stay at home mom? (Or STAHM.) When, sometimes, it seems like the real question you're asking yourself is less should I get a divorce and more can I get a divorce?
Because it's true, money does seem to make the world go round. Researchers at Boston University have learned that marriages in which both partners have their own careers and incomes are less likely to end in divorce. The stress of being the sole provider for your household can feel insurmountable. It's not just about how much money you bring in—it's about stability and how prepared you might be for the future. If you're your family's sole provider, then what happens if you lose your job? What happens if you pass away? If you get hit with an unexpected and large expense? How many more opportunities would you and your family have if you had two incomes to live on?
If you're struggling to figure out how to prepare for divorce if you are a stay at home mom, the unknown—what, exactly, comes after divorce—might seem more precarious than it does for other women because suddenly it feels like there is no safety net. Even if the decision to stay at home and take care of your home and family or let your partner handle the family finances was mutual, there's a resounding sense of shame that comes when you decide it's a life you no longer want.
But you are allowed to want something different for yourself. You're allowed to look toward the future and shape the life you want. We're here to remind you that it's all possible and you are allowed.
Start a dialogue, first with yourself and then with others
If you're wondering how to prepare for divorce if you are a stay at home mom, start by giving yourself permission to have a conversation with yourself (your true self, that voice you've been ignoring). Take your time. Thinking about divorce doesn't mean the same thing as getting a divorce. You might feel isolated and alone during this time, but the reality is that you're far from it. There are so many women out there in the same place as you—or women who have already made it through their own divorce journey, realizing that there is life on the other side.
Once you open up to others, that feeling will begin to dissipate. In our virtual divorce support group and class, Annie's Group, we hear the relief women feel once connected to the other women in the group—a deep sense of relief that comes with listening to other women's situations, sharing our own, and understanding that the path we're on is well-trodden.
For perspective and holistic feedback on your situation, you might have a conversation with a divorce coach.  A coach will often provide you with a free consultation, because no one understands exactly what they do. They have to explain and demonstrate how they help. A coach can anchor you, give you an idea of the lay of the land and help you understand what decision making looks like. If appropriate they might point you to which questions to ask your lawyer and help you prioritize and sequence the steps you need to take to address — not only your legal situation — but also your emotional, financial, maternal and practical needs. Get organized, one step at a time
When we do nothing, we get stuck in a cycle filled with habit and routine. We feel simultaneously like our lives are happening far too quickly and also like we're standing still, watching it all pass us by in a blur. We feel overwhelmed and anxious. Take your future into your own hands by getting your ducks in a row, preparing yourself for the legal, financial, and emotional aspects of divorce.
Study the divorce laws in your state. (Don't do a deep dive, but research enough to understand what your state's divorce laws say about alimony and child support. Then stop.) Collect your financial records so you save time and money later on. But be sure to keep these documents in a safe place, away from the prying eyes of your husband* (a safety deposit box, a friend or family member—someone you can trust). Monitor your credit score to ensure that your husband has not negatively impacted it unbeknownst to you and that you'll have more financial leverage when you're on your own. Open up a post office box so that your soon-to-be Ex doesn't have access to mail that may be confidential, like correspondence from your attorney or new credit and bank accounts.
Which brings us to…
Figure out your finances
If you have children, finances can be the thing that repeatedly holds you back from moving forward with a divorce. Statistically, both married and single STAHMs are less educated than their working counterparts—for the former, 42% have at most a high school diploma compared to 64% for the latter. Not having a college degree can make finding a job later in life more difficult, particularly a well-paying job with benefits like health care or retirement plans. Married STAHMs are nearly twice as likely to be foreign born as married and working mothers, too. Barriers based on both culture and language become more reasons to stay in an unhappy marriage.
But think about what your children witness everyday they live under your roof—how can you create a healthier and happier life for all of you? Can you really afford to do nothing? For women, one of the first steps we can take when thinking about divorce is becoming more financially independent. If your husband controls your funds, then how can you access the money you'll need to hire a lawyer or pay for everyday expenses? As soon as possible, start setting aside money for the fees that come along with a divorce and your future living expenses.
Embrace the unknown
There's such a thing as the sunk cost fallacy—we continue a path that is no longer serving us or our best interests because we've already invested so much time, energy, and resources into the journey. If you're a STAHM, this might be something you struggle with when it comes to thinking about divorce: I've invested too much of myself in this relationship. I have to make it work. If I simply do more of X, Y, or Z, then maybe things will finally get better. What will people think? You keep waiting for something to change, only it never does.
We prefer to live the life we know, so afraid of what we might find after divorce because it represents the vast unknown. Our identities are wrapped up inside our relationship, deeply connected to our partner—who are we if we let go?
Life doesn't stop—the beauty and the pain, they aren't going anywhere. But sometimes we are moving through life on autopilot, so worried about hitting certain milestones or reaching the goal faster than everyone else that we forget to pause and ask ourselves: what do I actually want? Not the version of me that made vows and plans for my future, but the version of me that exists now.
You can still prepare for divorce if you are a stay at home mom. You had a plan, yes. Now you have to throw the plan out and start from scratch. Grab a blank sheet of paper, sharpen your pencil, and allow yourself to dream again. Thinking about divorce and exploring your options is the first step toward a life that is truly your own.
Since 2012, SAS for Women is entirely dedicated to the unexpected challenges women face while considering a divorce and navigating the divorce experience and its confusing afterward. SAS offers women six FREE months of email coaching, action plans, checklists and support strategies for you, and your future. Join our tribe and stay connected.
*This piece was written for SAS for Women, an all-women website. At SAS we respect same-sex marriages, however, for the sake of simplicity in this article we refer to your spouse as a male.