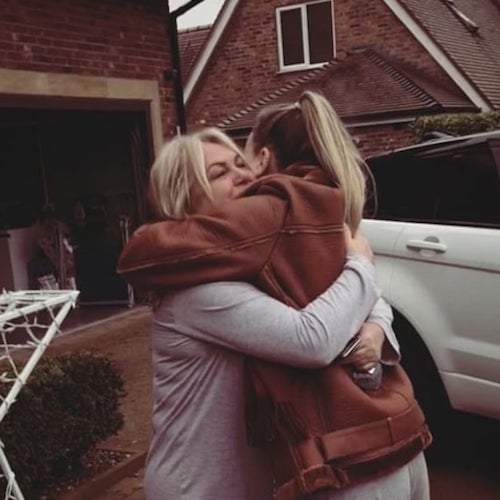 How to Tell Your Grown-Up Children You Are Divorcing
Telling your children that you and their father are splitting up is never an easy thing to do. Luckily, there are an increasing number of good resources to help parents speak to young children about divorce—but what about children who've already grown up? While some things remain the same no matter how old your children are, approaching the topic of divorce with adult children comes with its own set of factors to consider.
The fact that your children are adults doesn't mean that they won't be upset. You are still their parents, after all, and they have only ever known the two of you as one unit, making your way through this world together—they will have questions. Make sure you're ready to answer them.
Carefully consider how you'll bring up divorce with your children
Don't let the fact that your marriage is over slip out while you idly chat on the phone about the weather or your feelings about your boss. Don't spring the big D-word on your children as they make wishes for their future over birthday candles or while your family sits around the table, digesting their Thanksgiving dinner.
Instead, with your spouse, figure out what you are going to say and then find a way to break the news about your divorce delicately. Your children may be angry, but by bringing up your divorce in a calm and considerate way, you'll be able to move forward with less resistance and more kindness.
Don't expect your children to respond maturely
On the other hand, it's important to know that even if your children are older, people have a way of reverting to their Inner Child when they're around their family, especially when bad news is being delivered. Their first reaction is likely to be self-involved—why are you doing this to me?—no matter how much conflict or dysfunction they may have witnessed over the years between you and your spouse.
If your own children respond to your divorce this way, it's even more important that you let them. A no-fault divorce may mean that no one is to blame in the eye's of the court, but to your children, you and your husband (or probably, one of you in particular according to them …. ) is 100% responsible for the end of your marriage. If you attempt to brush aside your children's pain rather than confront it, you're making it harder for them to heal and move forward. Your children want to know that your divorce isn't their fault, that you and your Ex will learn to get along, and that they won't lose one or both of their parents.
For books on how to healthily navigate difficult conversations, or for personal support for you, consider our post, The 35 Best Books on Divorce.
Keep your children's involvement in your divorce to a minimum
Do not drag your children into discussions, negotiations, or arguments about the divorce process and what life after divorce will look like for you and your soon-to-be Ex. Leave the advice-giving to the professionals if you need guidance, like a family law specialist or divorce coach. Involving your children in negotiations can lead to resentment and the impulse to pick sides. The repercussions of this may have a long-term, detrimental impact on familial relationships.
Of course, if you have adult children, you may also have grandchildren. Grandchildren feel divorce keenly, so it's important that you explain things to them. You and your spouse must remind them how important they are to you and that your divorce does not change that.
Answer your children's questions as honestly and openly as you can
In our experience, trying to shield family members by hiding things from them or waiting "for the right moment" doesn't help anyone. But remember that there is a line between honesty and therapy—don't overshare or vent your frustrations about your husband to your children.
Your adult children will likely have different questions about your divorce than younger children would. "Who will I live with?" could well be replaced with "Where will we go for the holidays?" or "Will this affect my inheritance?" Your children might want to know a little about how finances will be split to give them peace of mind that both of you will be stable and secure, that you or your spouse are not left to a life of frugality while the other enjoys a cushy lifestyle.
If appropriate, perhaps after the initial conversation sharing the news that you are divorcing, explain how any pensions and inheritance may be affected by the divorce and the fact that a new will (or wills) may need to be drawn up to reflect the change in your circumstances. Make sure you have expert advice for divorcing parents in black and white before you discuss these details.
Work together and not against your spouse throughout your divorce
There are some basic guidelines for good coparenting, but the best examples of helping children through a divorce at any age come from couples who manage the process as amicably as possible. They don't express negativity about their Ex, they don't force their children to take sides, and they aren't unreasonable during negotiations — or conversations concerning the children. They prioritize the healthy approach to all things as they face their decision-making. In doing so, they avoid the slash and burn approach. They help their family move forward.
Visit the Woolley & Co website or call 0800 321 3832 if you are in the UK and seek advice on any aspect of divorce and family law. This article was written for SAS for Women by family law solicitors Woolley & Co. Woolley & Co, who have offices throughout the UK and also advise British expats.
Whether you are thinking about divorce or navigating the experience and its aftermath, one thing we see making a significant difference for women is the conscious choice to not do it alone. Smart women around the world have chosen SAS for Women to partner them through the emotional, financial, and oft times complicated experience of "After Divorce." Learn what this would mean for you in a FREE 15-minute consultation.