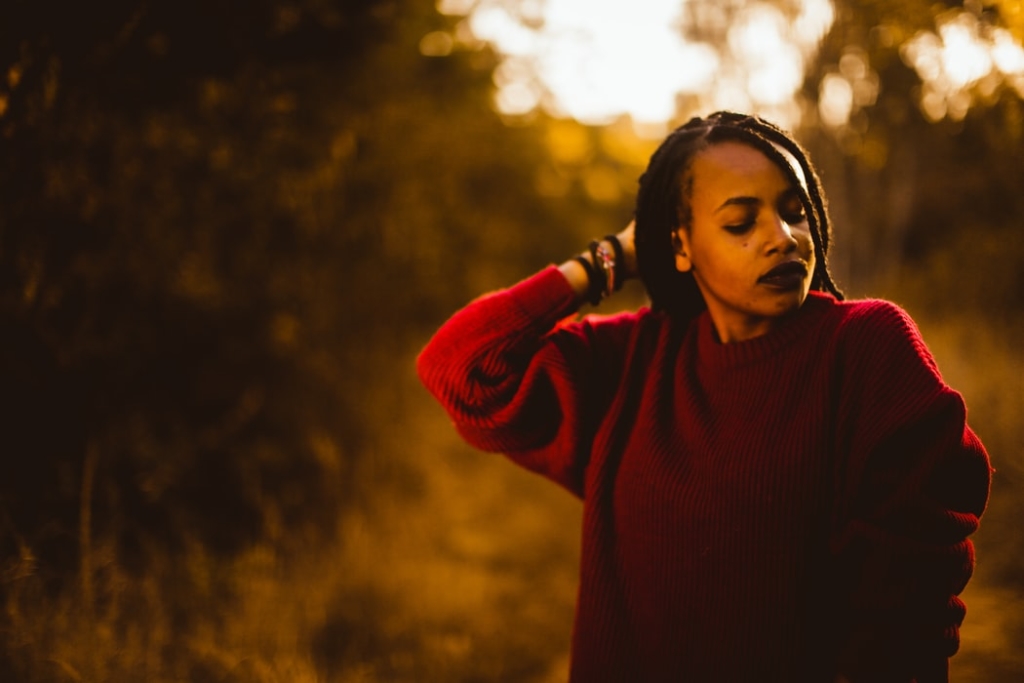 I Wanted the Divorce. Why Am I So Sad?
They say it takes 21 days to build a habit—a mere three weeks. Now imagine how hard that habit is to break if you've had it for three decades' worth of marriage. Grief and withdrawal become intertwined, which is why you may catch yourself wondering "If I wanted the divorce, why am I so sad?"
Breaking a long-standing habit is simple but it isn't easy, nor is building new ones. Sometimes it might feel as though you're jackhammering old concrete into dust-flown chunks with one hand, and pouring new with the other: straightforward in concept, but Herculean in execution.
If you're still in the bargaining-with-yourself, pre-divorce phase of your marriage, then you may still be clinging to the echo of old endorphins and all the hopes, plans, love, and joy that you brought with you to the altar.
At this stage of the process, it may be difficult to see your husband as a habit you're about to break.
But if it's been years since the gavel came down on the divorce decree and you're still finding yourself grieving, you have reached a culminating point. After prolonged grief, you might be ready to give yourself a good shake and get some clarity on why this sadness still has you in its grasp—even if you were the one to ask for the divorce in the first place.
Take the idealism out of the picture for a moment and consider the science of emotion and the physiological result of years of relational repetition. As with typing, driving home from work, smoking, walking, making coffee—any activity (healthy or not) that you engage in every day, any part of your life that is chronic rather than occasional—neurological pathways form in the brain. It is not necessarily the ending of you and him that is making you sad, but chemical residue left from years of playing "him" on repeat.
These pathways are like grooves in a record player. It took time and continual practice to put them there, and it will take conviction and continual practice to burn new ones in their place.
These are patterns of behavior. They're familiar and quite often comfortable. If you've experienced joy and pleasure in your marriage, then the receptors in your brain will produce even stronger impulses to go looking for that stimulus, that chemical brain cocktail to regenerate the familiar feelings.
"The brain develops pathways based on learned patterns," says Helen Fisher, a biological anthropologist and senior research fellow at the Kinsey Institute, Indiana University. "So, if you laid down a powerful pattern that this person was your life partner, your brain can retain traces of that circuitry, even after you've bonded with someone new."
The Slow Process of Rewiring the Brain
In the language of addiction, it's called chasing the high. Without being aware of it, we're looking for that which triggers the feel-good neurotransmitters in the brain—in other words, the dopamine rush. (Dope, an older nickname for marijuana, is short for dopamine).  And until we recreate new patterns of behavior and new pleasure connections—burn new tracks on the CD of the brain (and therefore the heart)—we can get lost in the sadness of missing of him and think that it's about him or that the decision to leave the marriage was a mistake. In other words, even though you wanted the divorce, you may still be sad. This is entirely normal based on what we know about brain science and withdrawal. Practicing self-care during this time is an important way to help manage your grief.
It most likely wasn't, and it isn't about him, or certainly doesn't have to be. If we can remember the physiology of attraction, attachment, and repetitive patterns, it helps zero in on the realization that we can make new patterns. The brain, like the body, is less elastic when we are older, but it can be stretched with consistent work. It is NOT impossible. How long it takes to get over your divorce will simply vary.
And once the brain begins to play the new tracks consistently, the memory of the old "song" gradually smooths away. In order to assist that smoothing process and find a way to detach from grief and sadness, let's look at the science behind romantic attachment—"that loving feeling."
Dopamine and the Brain's Reward Center
Fisher conducted a study in 2005 that incorporated 2,500 MRI scans of college student brains. Researchers showed students pictures of classmates and acquaintances, and then pictures of Their Special Someone. Viewing pictures of their attraction factor people activated the dopamine-rich zones in the study subjects' brains. Two of the brain regions that showed activity in the brain scans were the caudate nucleus—linked to reward anticipation, as well as the integration of sensory input and socialization (i.e. playing well with others)—and the ventral tegmental area, which is associated with pleasure and the motivation to pursue it.
There are also older regions of the brain that are also associated with sex, pleasure, and romantic love. These older regions tend to hold onto their stimuli, staying "lit" longer.
Consider the 21/90 rule, which states that it takes 21 days to make a habit and 90 days to make it a permanent lifestyle change. Consider the possibility that in three months you are capable of recreating your brain. Building a practice or healthy habit or a new relationship just bears repeating. And if there's a great deal of pleasure involved in that practice, the stronger and more indelible the mark it makes on your system.
So, next time you catch yourself thinking "I wanted a divorce, so why am I sad?" remember that your brain's circuitry is rebuilding. In the meantime, you can train your brain to choose happiness.
Jennifer Bent is a freelance writer, former print journalist and feature writer living on the West Coast. Nicknamed Verbose at a young age, she loves word craft but has to keep a short leash on her fondness for the profane. Jennifer enjoys compelling content and the liberty to write about interesting contributors and innovative ideas. Connect with Jennifer at verbosej@hotmail.com 
Resources
Whether you are navigating the experience or the aftermath of divorce — one thing we see making a significant difference for women is the conscious choice to NOT DO IT ALONE. Since 2012, smart women around the world have chosen SAS for Women to partner them through the emotional, financial, and oft times complicated experience of reinvention. If you are a divorced woman still reverberating from your journey, you are invited to consider Paloma's Group, our powerful, virtual group coaching program for women seeking best practices, community and accountability for starting over. Schedule your quick interview and ask your questions now.