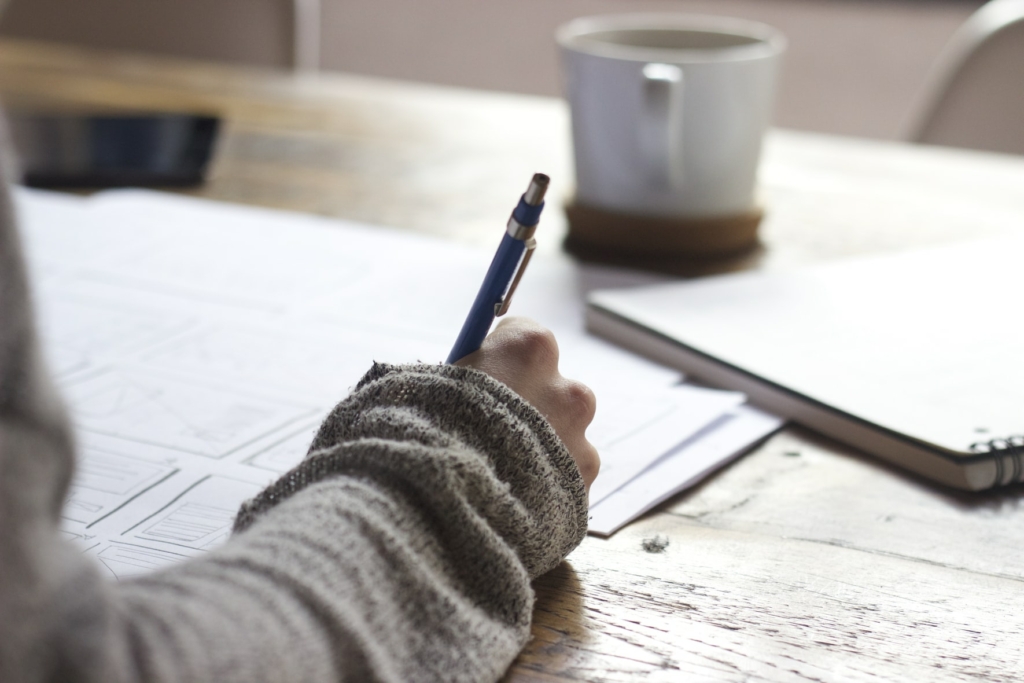 What Does It Take to File for Divorce?
Perhaps you want it, but he doesn't. Perhaps he wants it, but you don't. Perhaps you both want it. No matter who comes to the conclusion that divorce is the unfortunate destiny for your marriage, one of you has to file for divorce.
It's understandable that the process of initiating the legal end to your marriage would be an emotional step. And no one wants to voluntarily take on that negativity, especially if the other person isn't aware of or in agreement with the divorce.
This initial step, however, must be taken if the process is going to move forward.
There may be no badge of honor, favoritism, or disproportionate rights granted to the petitioner. But there may be advantages to being the one to file for divorce.
Filing is the official notification to the courts to begin the divorce process.
The person who files, called the "petitioner," files a petition (or "complaint" in some states) with the court.
(Note that "the court" isn't just "any court." Like most family law matters, divorce is handled at the state government level. Petitions for divorce are therefore filed with the state superior or circuit court, usually a county or district branch.)
If you plan to file for divorce, there are things you should do beforehand.
How to Prepare to File for Divorce
You have the advantage during this time of getting educated about your strategy for going through the divorce and assembling your team for support.
Researching and seeking legal counsel, for example, is one of the most important initial steps you should take. And "going first" means you get "first pick" of the best local representation if you choose to use a lawyer to represent you.
Also, the time to understand your rights and get your concerns answered is before you start the clock.
A divorce coach can help you navigate both the practical and emotional ins-and-outs of divorce. And s/he can also give you access to perspective, what is normal, what is not, and a wealth of essential, well-vetted resources like good lawyers, good financial people, recommended mediators, etc.
If you know you are going to be the one to initiate divorce, you also have the advantage of beginning your due diligence early.
We can't stress this enough: Documentation is everything. Prepare, prepare, prepare! 
Even your petition for divorce will require documentation related to your marriage and finances:
Names and addresses of both spouses
Date and location of the marriage
Identification of children of the marriage
Acknowledgment of residency
Every state has its own residency requirements (state and/or county) for one or both spouses prior to filing.
You may have at-fault grounds like adultery, abandonment, addiction, criminal conviction, impotence, infertility, mental illness, or physical or emotional abuse.
Or you may have no-fault grounds like irreconcilable differences or incompatibility.
Your grounds for divorce may influence whether your divorce is uncontested or contested. (At-fault and no-fault grounds are decided by each state.)
Declaration or request as to how you would like to settle finances, property division, child custody, and other relevant issues.
Once you file for divorce with the court, the petition for divorce must be served to your spouse.
This step is called "service of process." And it can be as simple as a compliant spouse signing acknowledgment of receipt.
It can also be as difficult as your spouse refusing to sign or being difficult to locate. You would then most likely need to hire a professional process server.
Upon completion of service of process, the clock starts running on your state's waiting period. This is also the point at which the court will basically "freeze" activity that could affect your settlement and/or custody.
Important Details About The Service of Process
There are some important things to know about what happens after completing your service of process. Neither you nor your spouse will be allowed to take your children out of state, for example. You also won't be allowed to buy or sell property or sell off insurance related to the other person.
Knowing that these restraining orders will be in place, you may be advised to request temporary orders in your petition.
Perhaps you are a stay-at-home mom with young children, and you rely on your spouse's income.
Even an uncontested divorce can take a year to finalize. And you can't live without the means to provide for yourself and your children.
Temporary orders would provide for things like temporary custody, child support, spousal support, residential arrangements, and payment of bills.
By now you're probably catching on to how being the first to file for divorce can be advantageous.
No, we're not suggesting in any way that you rush into a life-altering decision just so you can "be first."
What we are suggesting is that the outcome of your divorce will be largely predicated on your preparation.
Best-case scenario? Both you and your spouse know that your lives are best lived apart. You might work cooperatively to make your divorce as smooth and painless as possible.
Honesty, disclosure, respect, and fairness will guide your dealings.
Worst-case scenario? You file for divorce, and your spouse does everything in his power to fight it.
He doesn't want the divorce, but he's not happy with your marriage, either. He is hell-bent on making you pay for initiating the divorce. And he's not above breaking the rules to do it.
Hiding assets, contesting everything, and trying to leave you with nothing will guide his dealings.
Misery will guide yours.
Preparation is Key
When you have time before filing for divorce, you can prepare your questions, collect your advisors, and do your due diligence. And that due diligence will empower you with much more control in the proceedings, especially if your spouse is uncooperative.
Finding, copying, and organizing everything is essential. Your stuff, your husband's stuff, your mutual stuff, your kids' stuff.
When it comes to financial matters, these are the documents you should have and the way you should organize them.
Finally, while being the first to file for divorce won't give you an edge on your settlement, it can make some things easier.
If you and your husband reside in different states part of the time, initiating the divorce will allow you to decide the location of adjudication. And where a divorce takes place has everything to do with how it proceeds…and turns out.
Waiting periods, residency requirements, fault/no-fault grounds, and even certain financial considerations will be at the mercy of location.
In the short run, all it takes to file for divorce is the decision to go forward with ending a marriage that isn't working.
Do the paperwork, serve your spouse, and provide proof that he was served.
As the respondent, he is free to send a response of agreement or contest. But the clock starts nonetheless.
In the long run, however, approaching the first official step of your divorce process with forethought and preparation can dramatically influence the outcome.
The road to an empowered life, after all, begins with the first step.
Notes
SAS women are those amazing ladies you meet who are entirely committed to rebuilding their lives on their own, healthiest terms. 
Whether you are navigating the experience of divorce, or that confusing place of recreating the life you deserve, one thing we see making a significant difference for women is the conscious choice to not do it alone. Since 2012, smart women around the world have chosen SAS for Women to partner them through the emotional, financial, and often times complicated experience of divorce and reinvention. "A healthy divorce requires smart steps through and beyond the divorce document." Learn what we mean and what it means for you in a FREE 15-minute consultation.