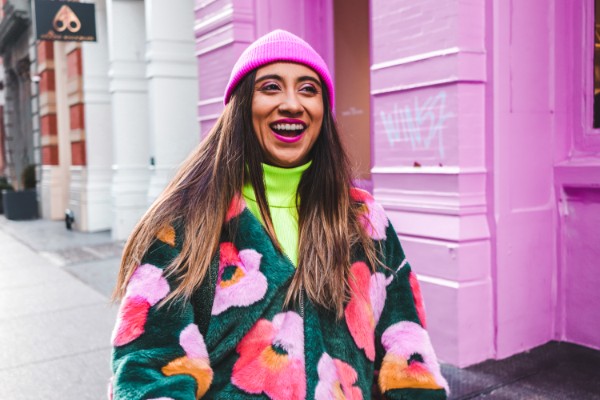 10 Mind-Blowingly Good Things About Life Post-Divorce
Divorce is nothing to look forward to. It's certainly not a line item on your walk-down-the-aisle bucket list. So imagining your life post-divorce isn't likely to be on your radar until you are in the throes of losing your marriage. It's also not likely to leave you feeling hopeful about your future.
But divorce, like every other unforeseen roadblock in life, is really more of a fork in the road than a block in the road. It forces you to choose not only which path you will take, but how you will take it.
And, as you go forward with your post-divorce life, that means embracing the odd notion that there really can be good things about divorce.
Sound crazy? Consider this Kingston University survey of 10,000 people at different major life milestones.
Contrary to all the joys of falling in love and planning a wedding, women were actually happier in the first five years post-divorce. They were more content, despite the financial difficulties that often befall divorced women.
While men were also happier after their divorces were final, their new-found joy was nothing compared to that of the women in the study.
Make of that what you will. But that is a strong message of hope for women going through what is perhaps the most vulnerable, frightening, deflating times of their lives. Obviously, these women became privy to some amazing things about life post-divorce. And now you can, too.
Beyond the steps to ensure your divorce recovery lies a treasure trove of mind-blowingly good things you probably never imagined could come with divorce. While this isn't a cheering section for ending marriages, it is a cheering section for women whose marriages have ended.
Let's dive into some of those perks by checking out some must-do's for the newly divorced, independent woman. Here are 10 biggies:
You realize that you are stronger than you ever knew. 
It's all but impossible to recognize your own herculean strength for its potential when it's always being used to fight.
Coming home every day to an unhappy—or, worse yet, toxic—marriage is draining. Add the divorce process to that, and you're likely to think you're clawing to stay above ground.
But once you're in the post-divorce phase of your life, that strength starts to re-emerge.
Have you ever had a plant in your garden that you just couldn't keep alive… until it decided to pop up a couple of years later? It's kind of like that. And the realization is amazing! Like, put-on-your-Superwoman-cape amazing.
Your free time belongs to you.
(That's why they call it "free.")
Nothing in marriage ever totally belongs to you, and that goes for your time, as well. Somehow you are always tied to the common good of your marriage or the family as a whole.
You will be surprised—maybe even thrown off a little—when you realize that your time really is your own.
Bye-bye stress hormones, hello health. 
It's no secret that stress causes a cascade of health-eroding events in your body. The price of worry, anxiety, and fighting is a flooding of fight-or-flight stress hormones. And those hormones throw your body into an unsustainable state.
Once your life is post-divorce, however, you get to come home to a haven that you have created. You get to sleep in your own bed without the source of your anger snoring next to you.
You will have a new set of pragmatic concerns and adjustments, of course, but you will be wearing your Superwoman cape, remember?
Just think of all you can accomplish when your blood pressure drops, your headaches go away, and you put the kibosh on emotional eating.
You get to become a better parent to your kids. 
Divorce is never easy on kids, even when it's a healthier alternative to a hostile environment.
Even if you're co-parenting, you'll now get to choose how you engage with your children. You'll get to manifest all those Princess Diana values that will help your kids become stellar adults one day.
And, when your kids are visiting their other parent, you'll have some breathing room to evaluate your parenting. How are they adjusting? How can you better support, encourage, and inspire them? What kinds of rituals can you all create together—rituals that will forever define your brave new life?
Shared custody equals time for yourself. 
Yes, it can be painful getting used to your kids being away from you for days at a time. Hopefully, you and your Ex can at least agree on healthy co-parenting that will ease that transition for everyone.
If your kids know that their parents are putting the needs of their children first, everyone can win.
And suddenly those times when they are at their other home means you have more time to yourself. Time to reflect on your relationship with your kids. Time to get your home tidied up and feeling like a sanctuary again. Curfew-free time to spend with friends or indulge a favorite hobby.
Unless there's an emergency, responsibility for the kids falls on your Ex during those times.
Your goals are just that: your goals.
When was the last time you thought about what you wanted to accomplish in life without checking it against your spouse's wishes? Now you don't have to fear that your goals are too outlandish or costly or unrealistic. You can vision-board or Pinterest binge to your heart's content.
It is so much easier to dance in bare feet when you're not walking on eggshells. 
It probably won't dawn on you until you're way into your post-divorce life just how much fear you lived in. Even if you weren't in a toxic or abusive marriage, it takes an enormous amount of energy to dodge the constant fighting.
If you say 'this,' you'll be fighting all night. If you don't do 'that,' you'll never hear the end of it. Walking on eggshells is exhausting. And it gets you nowhere fast.
Now that you're past that, you can take off your shoes and dance anywhere you damn well please! There is a sweetness to being alone after divorce.
You find out who your die-hard friends really are. 
Divorce exposes people for who they really are. And that doesn't apply just to you and your Ex. It applies to your family and friends, as well.
You will definitely see a shift in your Christmas card line-up post-divorce. You may stop hearing from those "couples-only" friends or those who stuck by your Ex during the divorce.
But you will be pleasantly surprised by the friends who were always in your corner. They will come out of the woodwork and be there for the ugly cries and the movie marathons.
You make wonderful new friendships. 
And then there are the new friends you will make. Friends that reflect your new life back to you in wonderful ways because they have been where you are.
Friends that are also wearing Superwoman capes under their home-based-entrepreneur power pj's. These may be friends that you meet in a divorce support group for women recreating their lives. Friends that reach out to you for comfort and advice.
And you will marvel that you had lived so long without them in your life.
You become your own best friend. 
Ahh, this is the best gift of post-divorce life! Becoming your own best friend is far more than a sappy Oprah concept. You'll look back on your wedding invitations that said, "Today I am marrying my best friend," and you'll smile.
You'll smile because you will know now what you didn't have a clue about then… that you always were and always will be your own best friend.
Helpful Resource
SAS women are those amazing ladies you meet who are entirely committed to rebuilding their lives after divorce—on their own terms. If you are a discerning, newly divorced and independent woman, you are invited to consider Paloma's Group, our powerful virtual group coaching class for women consciously rebuilding their lives. Visit here to schedule your quick interview and to hear if Paloma is right for you and you, right for Paloma.
*This piece was written for SAS for Women, an all-women website. At SAS we respect same-sex marriages; however, for the sake of simplicity in this article, we refer to your spouse as a male.