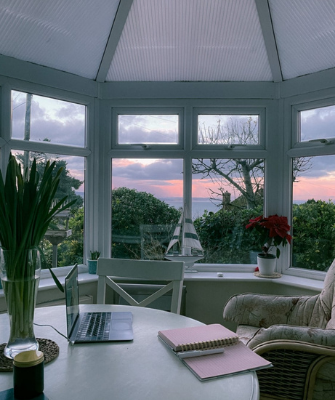 5 Must Do's for Selling the House During a Divorce
When going through divorce, one of many steps to contend with is dividing the marital assets. Oftentimes, the biggest of those marital assets is your house. However, your home is not the same as a bank account or a retirement account for many reasons, the most important being that there is an emotional connection to the marital home. Rarely do you hear of stories where people become emotional about moving their checking account from Citibank to Chase. In contrast, selling the house during divorce can be a complex process.
However, the marital home elicits a reaction that no other asset can. This holds true for your everyday person and celebrities as well. For example, Kim Kardashian West, paid a whopping $23 million to Kanye West in order to buy him out of their California property, so their children could remain in their home. You may have raised your children and made family memories there. You likely poured time, money, and love into the home to make it just that: a home. When making the decision to sell the marital home, it's important to consider many different factors.
Here are five must-do's when selling the house during divorce:
1.) Acknowledge your Emotions and Remain Rational
The first step in selling the house during divorce is to acknowledge that you will most likely have an emotional reaction. Because of this, it is completely normal to feel emotional about moving on.
Once you have allowed yourself to feel these strong emotions, it is important to recognize the impact they may have on your decision making. If your emotions control your decision making, you may not be putting yourself in the best position to succeed in the future. Emotions can play a role in your decision-making process, as long as you balance them with rational and reasoned analysis.
For example, take the couple that rents an apartment in downtown Manhattan. Most likely, they are paying a significant amount of money in rent every month and not building any equity in the housing accommodation. Objectively, this is not the best "business decision." However, there are significant emotional reasons for living in Manhattan, such as the nightlife, restaurants, and the buzz that comes along with living in New York City.
If this couple has considered the financial and emotional reasons for deciding to rent in downtown Manhattan and chose to do it anyways, that decision is at least coming from a place of understanding and rationality. Taking out the emotion while going through the divorce process is easier said than done, but poor decisions are often made when emotion wins out over reason. 
2.) Make Sure Selling the Home During Divorce is the Best Financial Decision
While it may initially seem like a no-brainer to keep the home in the divorce, doing so may not always be the most financially sound decision. In the first instance, you have to determine what other assets you may be giving up if you are deciding to keep the home. Since the home may be your biggest asset, there is going to have to be a significant "give" in order to balance out the marital assets and divide them equitably or equally (depending on the state).
By way of example, if there is $300,000 in equity in the home and the marital bank accounts total the same amount, you would have to give the entirety of the bank accounts to your spouse if you were keeping the home. Understanding what you will be giving up may change your decision as to whether or not to keep the home.
---
If you are wondering about the house and what you should do, read more "Should You Keep the House During Divorce".
---
Another important consideration is whether or not you can afford the carrying costs related to the home going forward. A home is different from most other assets in that it carries monthly cost associated with it. There are the known costs, such as the mortgage, taxes and insurance, and then there are the unknown costs like a pipe bursting or a boiler breaking down. It is advisable to work with a professional, such as a financial advisor (check out, "Smart Moves for a Woman: A Financial Consult for a Divorce") in order to understand your ability to afford both the known and unknown costs. Doing so will allow you to make the decision to keep the home from a grounded, rational place that takes into account the future.
3.) Determine the Practicality of a New Home
If you make the decision to sell the home, whether to your spouse or to a third party, you will need a new place to live. Taking into consideration what that will look like is an important part of the equation. You should ask yourself (and your financial advisor) whether or not you can afford a down payment on a new home. If so, will you be able to qualify for a mortgage and if you can, will the monthly payment be affordable or cost-prohibitive? If not, will you rent a new place? Having this type of information in your back pocket allows you to make a more informed decision as to whether selling the home during divorce makes the most sense for you.
---
For a step by step approach to getting divorced, consider our popular "55 Must-Do's on Your Modern Divorce Checklist."
---
If there are children involved, there are even more important factors to consider when determining the practicality of a new home. Are you able to purchase or rent a home big enough to fit your children? Will bedrooms have to be shared? Will moving change the school district that the children are attending? Often when children are younger, the fact that they will have to change schools is less important.
However, it is important to look long-term at what their living needs may be in the future. If the children are older, you may not need a larger home because they are going away to college soon.
Matching your financial capabilities with the real (and desirable) needs of the children is not always an easy task, but if you can successfully do so you will most likely be in a better position to thrive after the divorce.
4.) Work with Trusted Professionals when Selling the House During Divorce

Determining whether or not to keep the home after divorce is not an easy process. That is why it is even more important to work with trusted professionals who can help assist you with the different aspects of the process. As discussed, it is incredibly valuable to work with a financial advisor who can help you determine if you can afford to keep the home or buy a new one.
Financial Advisor
A financial advisor can also help you crunch the numbers and  project out whether you will be able to pay for your home-related expenses, and how that might impact other aspects of your financial plan such as paying other expenses or saving for retirement.
Divorce Attorney
In addition to working with a financial advisor, it is also beneficial to work with a divorce attorney who is a creative thinker with helping you strategize how to get the best outcome regarding your house.  And elsewhere, more real estate specific professionals. For example, working with an appraiser who can give you an accurate valuation of your home is immensely important as that value will be used in your determination of whether or not to keep the home, and what other assets you might have to forego.
Real Estate Broker
If you do decide on selling the house during divorce, working with a strong real estate broker who can help to maximize the home's value is a must. By deciding on the proper listing price, staging the home, and looking at comparable homes, a good real estate broker can help you get you a great price for your home. Additionally, that same broker can work to find you a deal on your new home.
Divorce Coach
A well-connected divorce coach can support you with helping you get organized and with learning how to evaluate your home, as well as putting you in touch with many of the right, specific experts who can weigh in with their particular knowledge. Leaning on the advice of trusted professionals is a key to making a smart and reasoned decision as to what to do with the marital home and other issues you may be contending with in the divorce.
5.) Collaboration is Key
While it may be easy to see your spouse as your adversary in the divorce process, better decisions surrounding the marital residence are made when you are able to work together. If you and your spouse decide to sell the home to a third party, your ultimate goal is to maximize its value so you each can benefit from the sale price. Additionally, if one spouse begins "playing games" and not allowing the property to be shown or disagrees with the choice of broker just for the sake of disagreeing, it ultimately will cost both spouses financially.
---
If you are in that place of actively moving out of the family home or you are interested in accelerating your spouse's departure, you may want to check out "21 Steps to Moving Out of the House After Divorce."
---
On the other side, if you and your spouse are on the same page, you both will benefit. Additionally, you can both overcome hurdles through collaboration.
For example, if you decide on selling the house during divorce and you cannot qualify for a mortgage on your own, the divorce agreement can include a clause in which your spouse can help you qualify by co-signing the mortgage.
Consider the example of the "delayed sale." If you and your spouse have children who are close to college age, perhaps you can agree that one of you will live in the home until the children graduate high school, at which point you will sell the home (or one spouse will buy the other out at that time). This requires collaboration but can be extremely beneficial for both spouses.
Final Thoughts…
Deciding what to do with the marital home after a divorce is not an easy decision. By following these suggestions and consulting with pro's who are looking at your specific story and needs, you will be in a position to make rational and reasoned decisions that allow space for your feelings. Just don't make the decision from a strictly "feeling" place.
Notes
Ian Steinberg is a Matrimonial Attorney at Berkman Bottger Newman & Schein, LLP, where he focuses on the litigation, mediation, negotiation, and settlement of matrimonial and family law cases. He also specializes in the drafting of prenuptial and postnuptial agreements. Prior to his current role, he practiced real estate law representing property owners in courts throughout New York City. Ian's real estate background gives him important insights into the division of the marital home when couples are separating. You can reach out to Ian by email at isteinberg@berkbot.com, via his LinkedIn, or on his firm's website.
Since 2012, SAS for Women has been entirely dedicated to the unexpected challenges women face while considering a divorce and navigating the divorce experience and its confusion afterward. SAS offers women six FREE months of email coaching, action plans, checklists and support strategies for you, and your future. Join our tribe and stay connected.