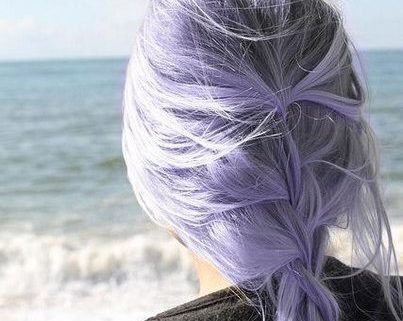 As you navigate through the thoughts of divorce, dealing with divorce, or recovering from divorce, a divorce coach might be your best source of comprehensive support. That's because an experienced divorce coach knows divorce is not just a legal or financial dilemma.  It's a whole life challenge that requires your making diverse but smart decision—and not just for you, but for your family and your future.
No matter where you are on your journey, there are two things your divorce coach will consistently do for you. She will help you understand and cope with the wide range of emotions you're experiencing, and she will help you answer the questions that are preventing you from moving forward.
A divorce coach will provide you with support tailored to your unique situation.
Thinking about divorce? A divorce coach can help you:
1. Gain clarity about your situation and your choices
Just because you're thinking about divorce doesn't mean getting a divorce is the best solution for you. Your divorce coach can help you understand what you must know about divorce so you find your way forward with integrity, so you can feel good about the decision you'll ultimately make.
2. Understand your legal choices if you decide to divorce
One of the most confusing aspects of divorce is how to do it. What model of divorce do you choose? Mediation? DIY? Collaborative? Traditional litigation? Your circumstances and the feedback you receive from a coach can help you choose which model is best for you—and which models definitely aren't. This saves you from embarking on the wrong and potentially costly path.
3. Evaluate your choices by providing you with unbiased and honest feedback
When you talk with your friends and family about your options, no matter how much they love you, chances are good that they'll be biased because your decision could impact them or what they want for you. When you work with an experienced and knowledgeable divorce coach, you will have both a sounding board and a guide who isn't concerned with how your decision might impact her.
4. Consider all the practical, financial, and legal challenges you may face regardless of your ultimate decision
Your divorce coach knows the challenges of putting a marriage back together again and of ending a marriage. With her knowledge and experience, she can guide you in defining your values and goals. She'll encourage you to envision your future, so you can make your decision with a full picture of what lies ahead.
5. Connect you with the right people
You may need the services of a financial advisor, lawyer, mediator, accountant, or a parenting specialist. A divorce coach can attend those meetings with you, if necessary, or join you on phone calls as you gather the information you need to make your decision.
If you're dealing with divorce, the benefits of working with a divorce coach include:
1. Helping you strategize the necessary steps (and when to take them) so you efficiently move through the divorce process and prepare for your life after divorce
With her knowledge and experience, your divorce coach will be able to help you step-by-step through the divorce process. She will help you consider your options—how they will impact you today and in the future. This saves time and money, so you don't need to learn things the hard way.
2. Helping you deal with stress and navigate the overwhelming
You'll experience so many different emotions because of this major life transition that at times you'll find it difficult to think. Yet you still need to make decisions because the divorce process demands it. Your divorce coach will help you cope so you can make the best decisions possible for your family and your future.
3. Supporting you across every obstacle, challenge, and experience
As part of your divorce journey, you might experience sleeplessness, anxiety, fear, and anger. You might also be at a loss when it comes to looking for a new place to live, finding a job, or juggling the challenges of being a single parent. Your divorce coach will know exactly how to help you deal with every physical, emotional, and practical challenge you face as you're dealing with your divorce.
4. Teaching you how to communicate effectively with your soon-to-be Ex
Despite the fact that you're divorcing and emotions may be running high, you will still need to communicate with your former spouse. At a minimum, you'll need to discuss coparenting and the division of property. Your divorce coach will share tools and tips with you to make the necessary discussions easier.
5. Connecting you with the right people
Financial advisors, lawyers, mediators, accountants, and parenting experts—since it can be overwhelming to keep track of all the details involved with getting divorced, your divorce coach can even accompany you to court and any meetings with other experts on your team to take notes and provide support.
One of the best things you can do for yourself when you're dealing with divorce is to have the right team of experts support you. Your divorce coach will advise you when and if you need to add additional experts to your team and how best to communicate with them.
If you're recovering from divorce, working with a divorce coach can:
1. Help you deal with your grief about all that you've lost and all that will never be
There's no doubt that you lose many things when you divorce—including your hopes and dreams for the future. It's natural to grieve the losses. Your divorce coach will support you as you let go of the past.
2. Help you reboot and create your best life starting now
She will gently remind you of the reasons you divorced so you can focus on the present and your future instead of getting stuck in the past.
3. Help you see the lessons your marriage has taught you instead of allowing you to feel like a failure
Your divorce coach will help you find and focus on the lessons your marriage taught you, so you begin your recovery and healing … so  you can move forward and create your best next chapter.
4. Help you embrace your new freedom instead of fearing it
Divorce is a major life-changing event. Your divorce coach can help you frame your experiences as exciting challenges instead of terror- or anxiety-inducing ones.
5. Help you rediscover your true self
Compromises are part and parcel of marriage, and it's easy to lose your true self as a result. Your divorce coach can help you revisit and define your personal values and goals, as well as envision and create your future.
Despite all these benefits, working with a divorce coach isn't always a good idea.
What are the downsides to working with a divorce coach?
1. You will need to take action to overcome the obstacles and challenges you face
Many people just want a sounding board to vent their emotions and thoughts to because doing so makes them feel placated. The problem is these people don't actually want to do anything besides talk. If this is you, working with a divorce coach isn't a good idea.
2. Working with a coach can make the conversation about divorce "too real"
Meeting with a divorce coach does not mean you are necessarily divorcing: you are getting educated about your options. But as you learn more, you gain clarity, which may compel you to take action. If you don't want to change your life, then working with a divorce coach isn't a good idea.
3. You will need to do your research and select an experienced and knowledgeable divorce coach
Not everyone is a good divorce coach. You want a coach who is certified and experienced—possibly even specialized. (Everyone who has been through a divorce thinks she'd make a good coach, and that's simply not true.)
4. You will receive good and bad feedback
If you are intimidated by feedback of any kind, a divorce coach may not be for you.
5. You will hear the truth—not just your version of it
If you don't want to hear the truth, then you don't want to work with a coach.
6. You will have to make your own decisions
If you'd like someone else to make decisions for you, working with a divorce coach is not right for you. A divorce coach's job is to help empower you, so you become the best decision maker possible.
7. You will have her, and potentially a team, available to support you throughout your divorce journey
If you believe you can and should handle everything on your own, then you shouldn't work with a coach.
A relatively new profession, the role a divorce coach plays is not widely understood in our culture. But her relevance as a "thinking partner" and guide through the challenges of divorce is making divorce coaches increasingly indispensable as you navigate through a journey fraught with complexity.
And yet, a divorce coach is not for everyone. If you're ready to face your situation and your possible divorce journey now, with integrity and an eye toward minimizing the impact on everyone, choosing to work with a divorce coach is the best decision you can make.
Whether you are considering divorce, already navigating the experience, or recreating the life you deserve, one thing we see making a significant difference for women is the conscious choice to not do divorce alone.
Since 2012, smart women around the world have chosen SAS for Women to partner them through the emotional, financial, and oft times complicated experience of divorce. Schedule your free session to learn about your possible next steps to a better day of living with courage, compassion and integrity.
https://sasforwomen.com/wp-content/uploads/2018/06/Divorce-coach.jpg
500
403
SAS for Women
https://sasforwomen.com/wp-content/uploads/2018/12/logo.jpg
SAS for Women
2018-06-13 13:58:30
2019-05-18 16:53:08
What You Need to Know About Working with a Divorce Coach (the Benefits … and the Downsides)