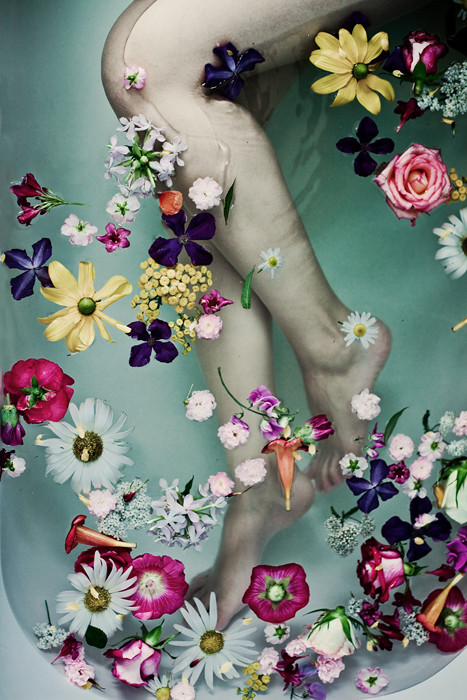 Finding Your Sexy Again After Divorce
There must be millions of articles, books, essays, studies and memoirs out there about sex. There are thousands of variations on the topic. People have been philosophizing about this subject in one way or another for eons. Some experts even focus specifically on finding your sexy again after divorce.
And not one of them is an expert on you.
By all means, read about it, talk to your friends about it. But your sexuality is as unique to you as your DNA, your fingerprint, your particular blend of pheromones. You may find a community in these sites and pages; that's wonderful. You may get some ideas, you may find comfort in discovering that you are one of millions who wonder how best to do this, this most visceral celebration of ourselves. Read and educate yourself, but after that? Forget it. The only thing that matters at this point is what you like, and now that you are divorced, you are free again to find that out.
One Opinion on Finding Your Sexy After Divorce
If you're scrolling through what other people say about getting your sexy back after divorce, then there's a good chance you've already got some inkling as to how you'd like to go about it. There's an even better chance that you're a lot closer to uncovering yourself than you think you are.
Even more, you already know on some level that celebrating with sex after a divorce is really a fresh blooming of something you never lost to begin with. It just got buried under the years, the routine, and the compromises. Now that you've dug yourself out again, know that your sexual experience of yourself is one of the most valuable things you have. It will outlast every other relationship and is more valuable than any material wealth.
So, whether you're approaching this subject with enthusiastic, hungry curiosity, or dread, just thinking about it, or tiptoeing into it with your hands over your eyes, you've reached the really precious part of being on the other side of divorce. This is the part where you celebrate being free and deciding for you, only you, what you like and what excites you—without apology.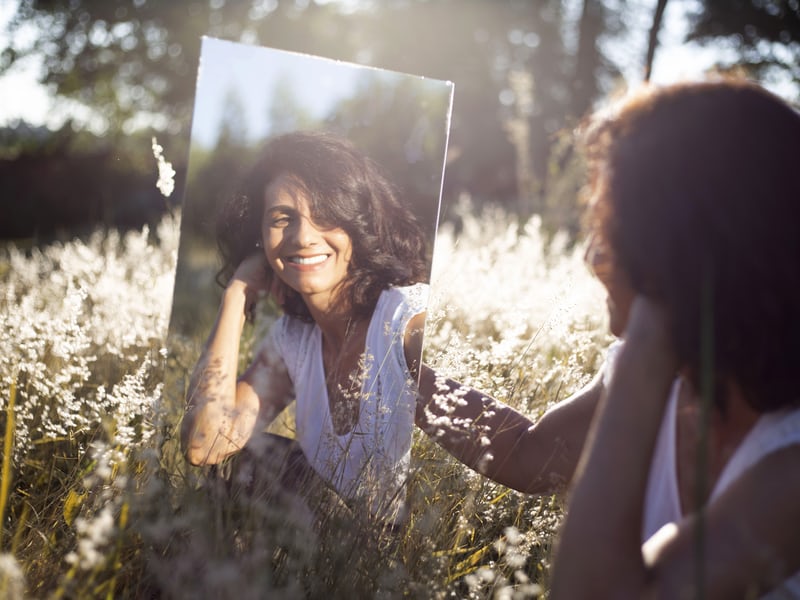 A person's healthy sexual expression is one of the most delicious things in life. When it comes to your own, your opinion is the only one that matters.
The Corset of Comparison:
Resurrecting your sexiness just as you like it is the best part of life after divorce. Don't waste a minute of it comparing yourself to anyone else or holding yourself up to a yard stick of social commentary.
Other people's opinions are abundant. Sometimes the wise ones can help clarify your own feelings or give you a kind of compass reading on which direction you'd like to take. Often, though, they are about as useful as pantyhose on an octopus. Comparison is useful when buying watermelons and mattresses and in a few other circumstances. When it comes to our own individuality, though, comparison cripples feeling good about ourselves.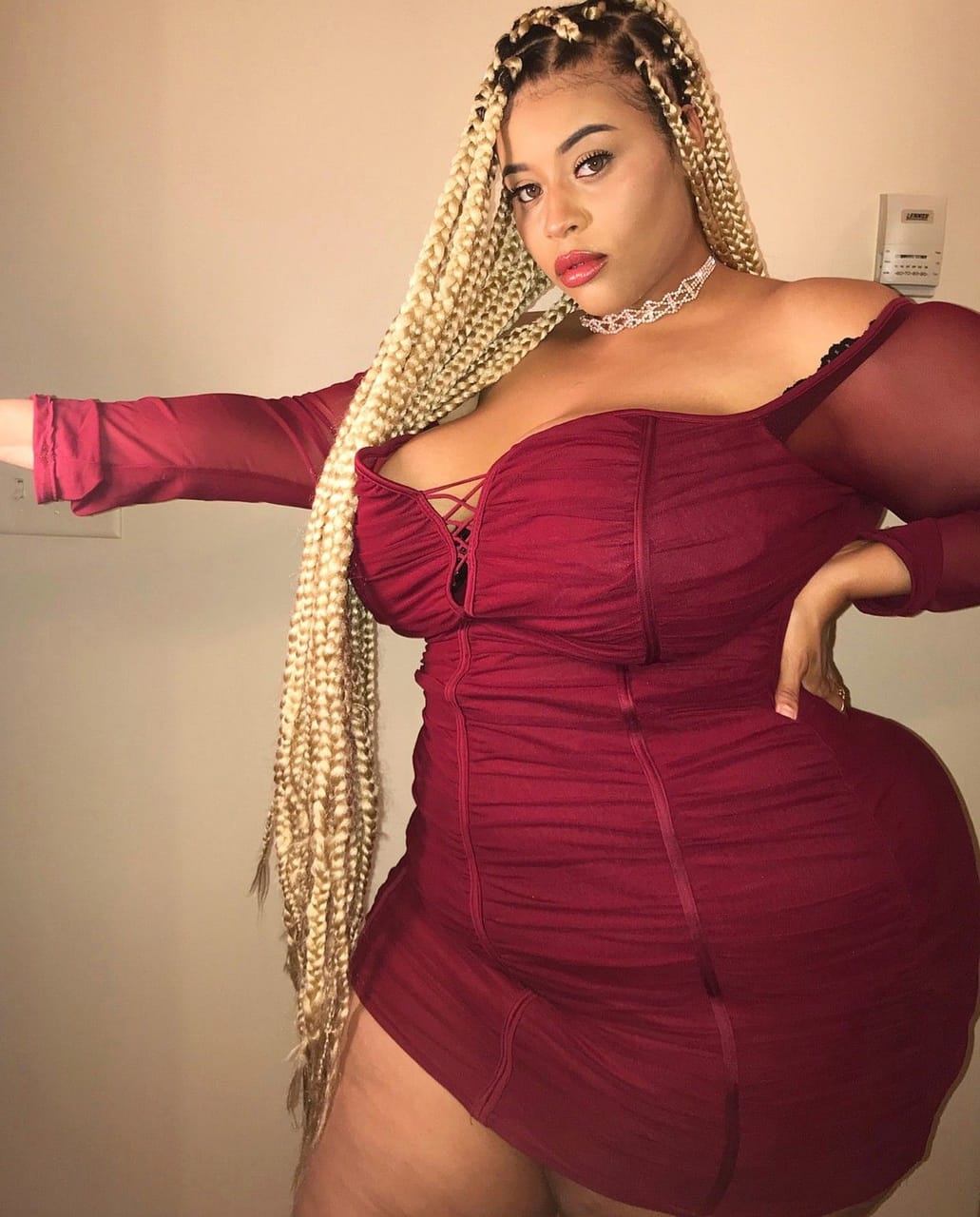 When it comes to sexuality and our bodies, that goes double. There is nothing more individual, more particular to each of us, than our sexuality. It is rich and singular and precious. Nothing matters except that truth.
Leaving Judgement in the Past:
Few things have been more subject to outside opinions than female sexuality. There is probably not one single aspect of woman that has been more objectified, commodified, co-opted, shamed, exploited, corseted, misrepresented, homogenized, villainized, violently or subtly punished, criticized or boxed up and put on a shelf than our sexuality.
Now that you're divorced, it's time to claim your sexual experience for you alone. But how? Is there really anything to look forward to? Oh, just wait. That's a gigantic yes.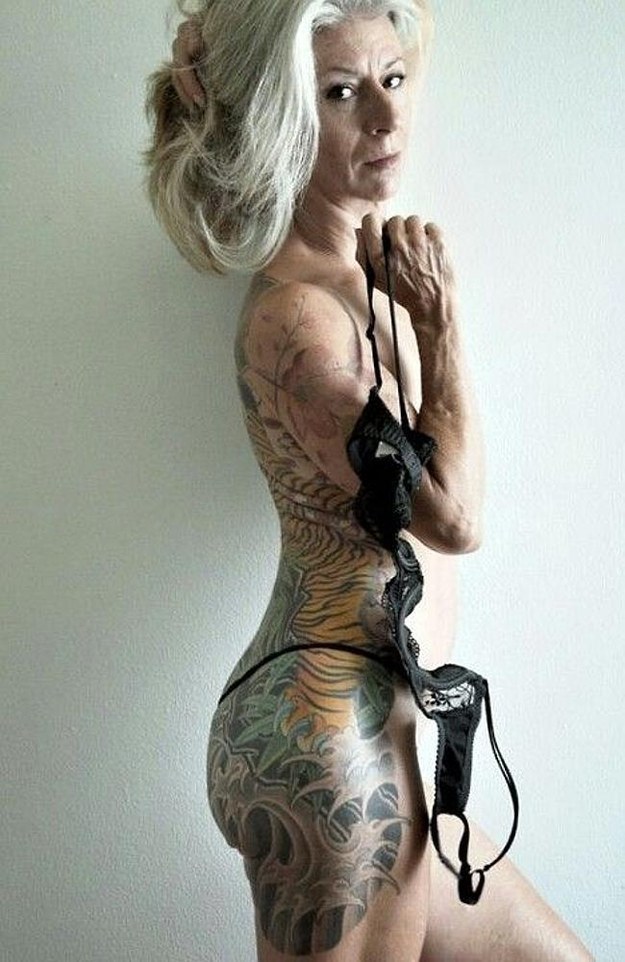 Use your mind as much as your body. And don't judge yourself badly for wanting what you want. As long as you stick to consenting adults and are doing no harm to yourself and others, imagine whatever you like. If it's the result of negative conditioning, self-judgement has nothing to do with your real feelings about yourself. Judgement and shaming have far more to do with power plays than ethics or morals. Whether they're on a global level and stem from religious dogma, or from a personal level rooted in individual insecurity, they don't have a place in your sexual story.
If you've come from an abusive marriage, you know all about power plays and what it's like to be helpless in the face of them. You aren't helpless now, but erasing those tapes of abuse and humiliation will take time. Recovering sexual expression can take time even when abuse hasn't been a factor, though, so be patient with yourself.
Quality Control:
In addition to being patient with yourself, pacing yourself is also advisable. If you've been bored, under-expressed or long unsatisfied in your marriage, it's tempting to gorge yourself sexually. Unleashing your starving sexual self on an entire buffet of available partners might be an appealing thought, but doing so comes with pitfalls. Think big picture. Think STDs.
Letting your cat out of the bag, so to speak, is fantastic, but doing so in a high-traffic zone might be hazardous. In other words, you don't need to say yes to everyone. Get out of scarcity thinking and be sure to vet your partners. Ask for test results, use condoms, meet new people in public places and get to know them at least a little. If they're resistant to that, listen to your gut and check them off the list. New partners don't have to be the great new love, but sex really is better if knowing and liking the person enough for connection is part of the experience.
Curiouser and Curiouser:
The brain is just as important as the body in sexual experience. It is the biggest sexual organ there is. So engage intellectually. Fantasize. And speaking of fantasy, know that what you picture now may have changed from what titillated you 20 years ago. Getting divorced may have opened you up to sexual opportunity, but a change or additions in preference doesn't necessarily have anything to do with the divorce. Nor is it born from a negative opinion of men. If you've wondered what it may be like to kiss a mouth with no stubble, one that tastes of lipstick, don't edit or hide from that curiosity. Explore it. It might be just as delicious to entwine yourself with silky limbs and curl up against the softness of another woman's breast as it is to run your fingers through rough chest-hair.
Sexuality can be fluid, which just means that as we move through life, we change and seek new experiences. Preferring males over females in our sexual partnering is not etched in stone. As we get older, we realize that so many things we thought we'd never do, we've done. Why should arousal come only at the hands of one gender?
Body of Work… and Play:
Get physical. For some, it is easier to move into sensuality through sexually neutral activities. Sex doesn't have to be the goal for something to be sexy.
Water droplets christening your skin as you paddleboard, the shotgun blast of your foot cracking against a punching bag, the deep-breath release of a muscle finally loosening after a sustained stretch… these are sexy things. Sensuality is everywhere. It is in the click of your heels on the sidewalk, the satiny shift of your trouser lining against your thigh, the swish and swing of a dress, the push of your posterior against denim.
And there is just as much freedom in deciding that you don't actually want to have sex.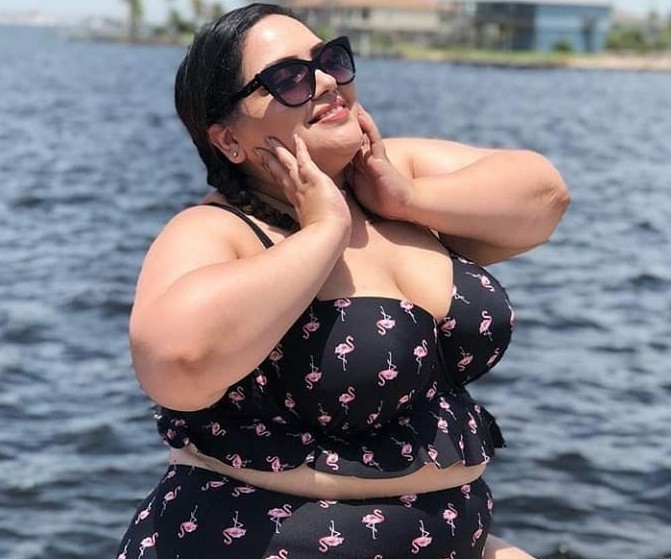 For women who have invested a lot of their self-worth in male sexual attention, or who felt dominated by a spouse in their marriage bed, this can be especially liberating. Likewise, if sex was the only thing good about your marriage, don't be afraid that it was only because of your Ex. If you have a foundation in great sexual experience, the end of the marriage does not mean the end of great sex. There is a sequel and it is often even better.
Regardless, be physical in a way that is less laden with negative judgements. Dance, stretch, lift, roll your hips, engage your muscles, put all of your attention in your body and let yourself move. Run your hands over your own hips, breasts, thighs. You are luscious. You are edible, bountiful, bodacious.
Party of One:
And while the brain is the biggest sexual organ, the clitoris is the smallest. But it won't be overlooked, because it is the only organ in the human body designed solely for pleasure. It is a pleasure powerhouse. And it's all ours, so appreciate it. You do not need a partner to have mind-blowing sex. If you have not yet touched yourself and brought yourself to orgasm, that is your homework assignment. It's the best after-school project you will ever have. Any woman who has pleasured herself knows that the orgasms she gives herself are the most powerful, rollicking, undulating solo rides. They are not to be missed simply because there is no one else involved.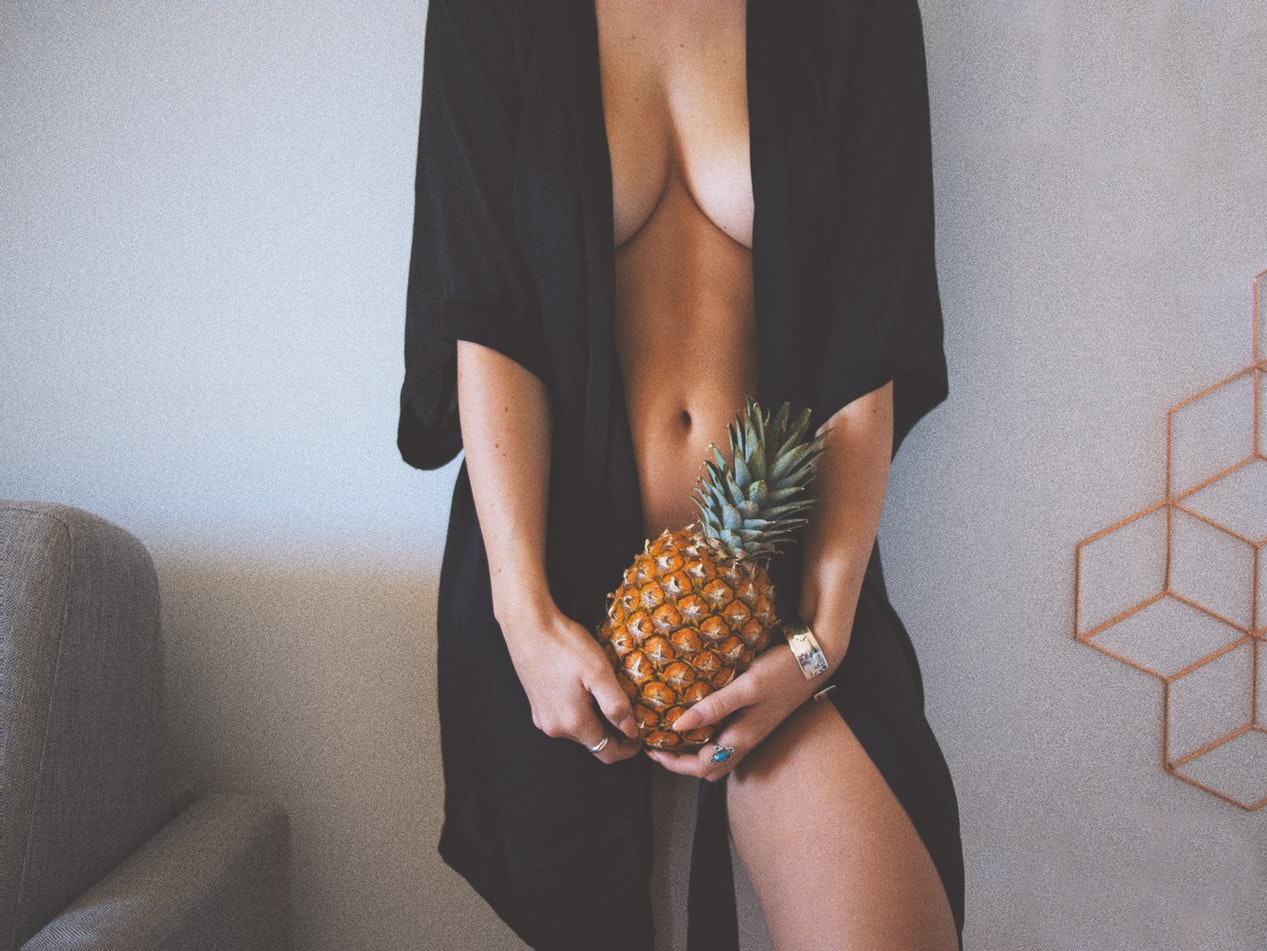 The Body Politic:
And finally, for the love of God(dess), big bodies are just as sexy, just as beautiful as small ones. Sexiness is not "one size fits all." We are inundated by images now; it is beyond ridiculous. This image-driven culture requires a sharp and critical eye on what body politic we are electing, with every choice, every "like" on social media, every purchase, every change in the channel. Keep in mind that we are each other's guardians and advocates and choose accordingly.
Sexuality is a rich dessert; in what world do we decide that young and Slim Fasted women are the only ones who get treated like sex goddesses? An anemic one. A boring one. A plastic one.
So, as you move beyond the maze of divorce and into the uncharted beyond, know that pleasure is your prerogative no matter your size, your scars, your solo act, or the false stories you've been told.
It is also your prerogative to ignore everything I've said. Defining yourself, celebrating your sexuality post-divorce or not, is no one's business but yours.
Notes
Jennifer Bent is a freelance writer, former print journalist and feature writer living on the West Coast. Connect with Jennifer at verbosej@hotmail.com 
SAS women are those amazing ladies you meet who are entirely committed to rebuilding their lives on their own, healthiest terms. If you are recreating after divorce or separation, you are invited to experience SAS firsthand. Schedule your free 15-minute consultation. Whether you work further with us or not, we'll help you understand your next, black-and-white steps for walking into your brave unknown — with compassion, integrity and excitement.