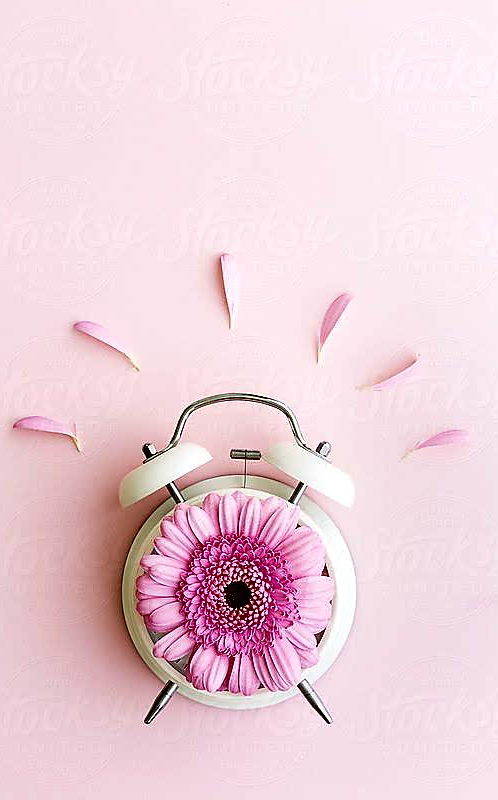 Freezing Your Eggs in the Event of Divorce
Change is a reality. Sometimes, we want to embrace it to help us grow and mature while other times change comes at the worst possible moments and in the worst possible ways. Just when we think we have a handle on how things should and will go, everything goes off-kilter.
When you were growing up, you may have thought you knew just how your perfect family was going to be and anticipated the day when you would buy little booties or prepare a nursery for your first baby. Finally, you meet a guy who you're pretty sure you want to tie the knot with forever.
However, there is a small voice inside your head that thinks maybe it's best to spend a few years with him before making the decision to tangle your DNA and procreate.
Time passes, and it's easy to get caught up in the daily realities of not only maintaining a healthy relationship but a successful home economy, which could dissuade you from starting a family if you're still just getting by financially. But you're also very aware of your body's gradual changes.
Then, somewhere along the way, you start having more serious doubts. What if your husband isn't "the one," after all? If you're considering divorce, do you even have time to have a baby?
Will you have to settle for a bad relationship just to experience motherhood, even if that means being unhappy?
Freezing your eggs could give you more choices
Fortunately, technological innovations are providing a welcomed solution to put the fears of any women feeling even a fraction of these emotions at ease. In recent years, there has been an increasing number of women electing to freeze their eggs as a kind of insurance plan, just in case the need or desire to have a child comes later in life — or with someone new.
In some cases, women are also opting to have children on their own. Divorce can lead women to feel as though they'd rather build a family without a spouse, and freezing your eggs has made that entirely possible. An Australian fertility doctor recently noted that of the 50 people that add themselves to the sperm donor wait list at his clinic every month, approximately half are women looking to pursue parenthood alone.
However, even in this scenario, the so-called clock still ticks, and therefore, women must act sooner than later if they want to preserve viable eggs. "Women who harvest eggs between 32 and 35 years of age have up to a 50% chance of pregnancy," says resident expert Doctor Amos, adding that this percentage decreases significantly as the years go on.
The financial concerns surrounding freezing your eggs
So as women with marital issues consider this option and feel pressure to start preparations, they encounter a new set of doubts. Is freezing your eggs actually affordable as a newly divorced woman? Especially if you spent many years unemployed as someone's wife?
This situation became a legal reality in 2013 in the case of a 38-year-old New Jersey woman who was divorcing her husband of eight years. As part of her divorce settlement, her lawyer sought $20,000 to cover "her egg freezing procedure, medication costs, and several years of egg storage" based on her expectation upon getting married that she would have children. Egg preservation has even become a part of alimony settlements.
The legal realities surrounding freezing your eggs
It needs to be said that while technology has enabled women to improve their ability to have children later in life, it can come with legal obstacles, depending on how the procedure was completed.
If the woman in a relationship froze her eggs, legally, the situation of the New Jersey women cited above would likely stand. However, if the woman were to instead freeze a fertilized embryo, the case takes on a new property ownership aspect.
Courts have been dealing with this new legal scenario by ruling that both parties who provided DNA to a fertilized embryo have ownership of that embryo. This often means that neither of those involved can use it without the permission of the other. Similarly, they cannot destroy them.
The former spouse of actress Sofia Vergara sued to "prevent her from destroying their two female embryos." So, it's important to consider which type of freezing procedure you desire if you're considering divorce.
Change happens, and we can prepare for it. Technology has advanced to the point where women in unhappy marriages can choose divorce without it ending their dream of having a family.
However, these women must bear in mind the cost of their choices, both financially and legally, before making their decisions. If freezing your eggs is a choice you make, then the end of one dream doesn't necessarily mean the end to another.
Since 2012, SAS for Women is entirely dedicated to the unexpected challenges women face while considering a divorce and navigating the divorce experience and its confusing afterward. SAS offers women six FREE months of email coaching, action plans, checklists and support strategies for you, and your future. 
Join our tribe and stay connected
.