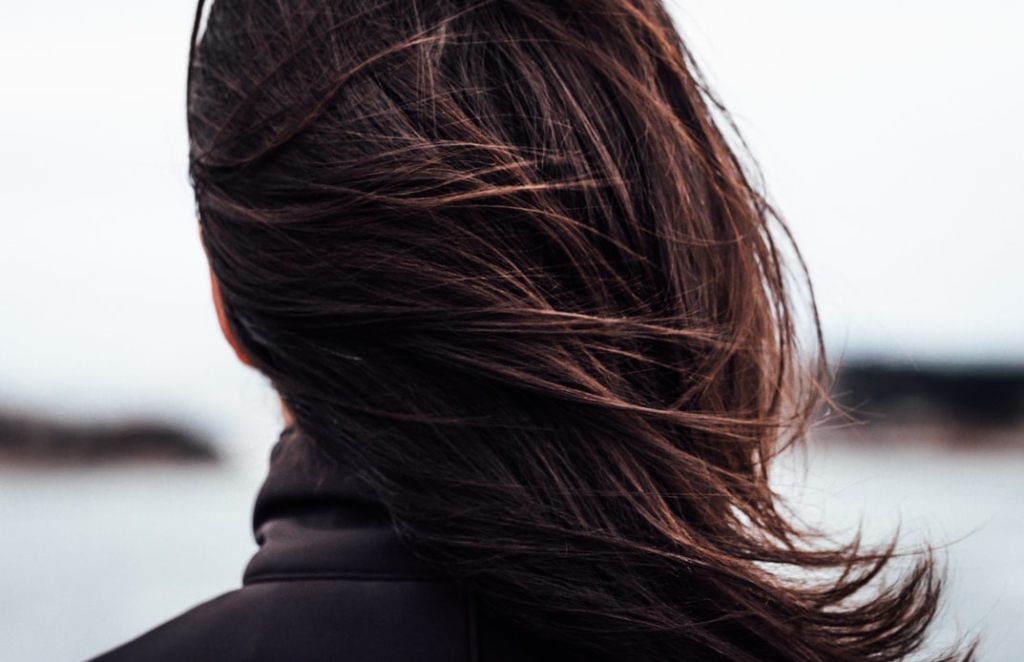 How to File for Divorce During Uncertainty
Divorce is an obstacle course of flaming hoops, even under the simplest and most amicable conditions. But knowing how to file for divorce when you're still uncertain is its own form of uncertainty.
There's so much to figure out. Do you stay and work it out when you're unhappy and unmotivated? Should you start planning for divorce but stay quiet about it? Do you tell your spouse you want a divorce before doing anything?
Or do you take matters into your own hands and start proceedings?
And what about all the chaos and uncertainty created by the coronavirus pandemic?
Sheltering in place can certainly foster much needed family and relationship time. But it can also confirm stirring doubts if a marriage is unhappy or unhealthy.
Even if you know that divorce is the way you have to go, the circumstances of this once-in-a-lifetime pandemic fuel their own doubts.
And where do you even start? Divorce is complicated enough without having limited access to necessary resources and agencies.
There's something about certainty that provides clarity. It's as if the path ahead clears itself in anticipation of your next move. You've decided. You're focused. You're driven.
But permanent, life-changing decisions like divorce are rarely so clear-cut.
You may be overthinking whether to leave your husband. Perhaps you're terrified of the loss of financial security, social approval, and custody of your children. Maybe you're stuck remembering the good times, unsure of how to move on.
You may be determined to go through with a divorce, but the current circumstances brought on by COVID raise new questions and concerns.
For example, many courts and legal services were closed in the early months of the pandemic. Even those that have reopened may be playing catch-up for a long time. Then there's the uncertainty of whether the courts and legal services will remain open as the number of COVID cases begin rising again. You will have to think about how that could affect the timing of your divorce and your access to needed services.
Additionally, you or your spouse may have lost your source of income. Your investments may have taken a big hit, especially if you have had to rely on them for survival. Any changes in employment and finances during this time could make your settlement more difficult to negotiate.
Even the pragmatic issue of physical separation could prove problematic. Most realtors and landlords have resorted to virtual property tours to avoid in-person contact, potentially making a home search more difficult.
How could your kids be affected by a divorce or physical move at this time?
If you have children, you know that schooling has become more complicated, even from school to school. Some have returned to in-person attendance, some are virtual, and some are a blend of the two.
There are countless reasons to feel overwhelmed with uncertainty at a time like this. And that overwhelming feeling can make it difficult to focus on learning how to file for divorce if and when you decide to do so.
The less confusion and fear you have about the process itself, the more clarity and security you will have about your decision.
Just as importantly, that clarity will keep you from making mistakes that could cost you heartache and money now and down the road.
As tempting as it is to be easily triggered and reactive, wisdom would advise you to convert that energy into making a plan.
Educate yourself on the various stages of divorce and what it takes to dot your i's and cross your t's. And know the consequences if you overlook something.
It's important to know upfront that every state has different laws. From residency requirements within your county and state to waiting periods, every state has its own divorce process.
Here is an overview of the divorce process, regardless of what state you're in. This can serve as an outline for guiding your questions and helping you get educated and prepared.
Prepare a divorce petition. 
One spouse has to file for divorce, which starts with a divorce petition.
Every state provides couples the option of filing a no-fault divorce, which can make an uncontested divorce much simpler (and less expensive).
File the divorce petition.
The petition for termination of marriage must be filed with the correct court within your district.
Perhaps the required waiting period isn't possible for you. You may need a court order to secure child custody, child support, and spousal support.
Other temporary orders include status quo orders, temporary property restraining orders, and restraining orders.
Depending on your situation, you should become educated on all of these orders and their possible necessity in your divorce.
Serve your spouse with the appropriate documentation. 
There are laws governing the serving of divorce papers and reporting it to the court. There can also be consequences for not following the required procedures and deadlines.
The recipient files a response. 
The recipient response, whether agreement or contest, must also be filed within a certain amount of time.
Negotiate a settlement. 
Obviously, your divorce will go much more smoothly if you and your spouse can negotiate your own terms. Division of assets, child custody, and support, alimony (if applicable)—the list is long and should be thought out in detail.
Even if you and your spouse are able to be agreeable, you would still be wise to seek professional guidance for this stage.
The hearing. 
Depending on your and your spouse's ability to work agreeably, you could have either an uncontested hearing or a trial.
The final judgment. 
Just what it sounds like, this final step is the first step to your new life. It's also the point at which you will want to feel secure that you have done everything right leading up to it.
If all of this sounds daunting, know that your feelings are only natural. You're considering the end of a marriage and a change in life for your entire family.
But now is the time to channel that consternation into preparedness. You're seeking clarity so you know your options and can best prepare for and protect your future.
Learning how to file for divorce when there is so much uncertainty will be easier if you surround yourself with experts knowledgeable about the process.
Clarity comes from knowledge. And there are plenty of resources with the knowledge you will need to navigate this life-changing process.
You may not have a clue how to get started, but you can build a trustworthy team to guide you.
A divorce coach, for example, can serve as the hub of your wheel, directing you through both pragmatic and emotional decisions.
A financial expert can help make sense of your marital finances and lay the groundwork for an equitable settlement and a plan for your future.
And a good family law attorney that specializes in divorce will provide sound legal guidance and walk you through the legal process.
Here are some tips for how to file for divorce when you're feeling uncertain.
Give it a hope-filled title if that will inspire you to make it your constant companion. The important thing is that you get used to documenting… everything.
You don't have to be on the verge of the War of the Roses to justify documenting everything that is or could be relevant to a divorce.
This journal is your private, dedicated space for logging questions to ask a divorce attorney, answers, research, resources, events, conversations, and concerns.
When you have this vital information safely written where you can easily access it, you can let go of some anxiety. You will also be prepared for discussions with lawyers and other consultants.
Now is the time to start collecting and organizing copies of all information that could affect your settlement and therefore your future.
This is also one of the first vital steps if you're asking, What should I do to leave my husband? 
In the context of fear and uncertainty, organization is incredibly clarifying and empowering.
Buy an accordion folder and organize all your documents. Make copies of any documents that pertain to both of you.
If you have been in the dark regarding your marital finances, be sure to get access to all relevant information. Investments, accounts, retirement (401(k), IRA), life insurance, social security, past taxes, children's records (medical, education), mortgage and home expenses, etc.—it all matters.
Consider hiring a divorce coach.  
According to the American Bar Association, "Divorce coaching is a flexible, goal-oriented process designed to support, motivate, and guide people going through a divorce to help them make the best possible decisions for their future, based on their particular interests, needs, and concerns."
The more upheaval and uncertainty you feel as you look to the possibility of divorce, the more essential a divorce coach becomes.
An experienced divorce coach will be able to advise you as to whether a traditional, pro se, mediated, or collaborative divorce is best for you. And she can also help with aspects of the process that an attorney can't or won't.
From pre-divorce to post-divorce, a divorce coach can be your link to sanity and hope. Some coaches offer not only private coaching, but educational, divorce support groups, which can lessen the expense of working with a coach and give you a much-needed community so you feel less weird, less alone.
Talk to an accountant or financial advisor.
Find someone who can do a thorough analysis of your financial situation and help you prepare for the future.
Women commonly enter into a life of lowered income post-divorce, so they need prudent guidance in forecasting their situation and future needs.
The longer you have been married and the more complex your marital finances, the more important it is to have expertise on your side.
Whether or not you want to do your divorce on your own, at least consult with a family law attorney. Have your questions and concerns listed in your journal and bring your portfolio of documents.
---
If you are wondering what else you can do BEFORE you file, read our "36 Things to Do If You are Thinking About Divorce"
---
Being organized and prepared will not only help with legal expenses but will help you to hear the answers more effectively.
Update your resume and start researching employment. 
Whether you have been actively employed or have been out of the workforce raising kids, this is the time to look ahead.
Update your resume, polish up your relevant skills, and do some research on the job market, even if you currently work.
If you have lost work during the pandemic, you may find that your options are limited. Or you may be forced to change the way you work.
Working from home, for example, may not be as simple as it sounds if you're starting divorce proceedings.
Entering the job market during the cultural uncertainty of COVID could be challenging. It's therefore important that you have a firm grasp on your gifts and skills and are prepared to be creative in their use.
You may not have had to worry about things like health insurance and retirement funds in the past. But now you could be on your own without those safety nets.
Get your credit in good shape. 
Know where your credit stands. Get a copy of your credit report and review it before sharing concerns with your accountant.
You may have credit issues tied to your spouse. And you may have debts accrued by your spouse but reflecting on you.
It's imperative that you know where you stand and how to protect your credit going forward. You will need good credit to secure essentials like housing and credit cards in your name.
Now is the time to work on rebuilding credit in your name, even if you simply start with a secured credit card.
Don't jeopardize the outcome.
Simply put, mind your p's and q's. Don't do anything that could give your spouse ammunition to use against you in your divorce.
Don't start dating. Avoid making large or unnecessary purchases. Don't start pitting your kids against their father. And don't unilaterally change your parenting practices.
Knowing how to file for divorce during uncertainty starts with a focus on achieving clarity.
Just because you research the divorce process and prepare yourself for the possibility doesn't mean you've signed off on a divorce.
It simply means you will step confidently and wisely into your future if you do decide to end your marriage.
Since 2012, SAS for Women has been entirely dedicated to the unexpected challenges women face while considering a divorce and navigating the divorce experience and its confusion afterward. SAS offers six FREE months of email coaching, action plans, checklists, and support strategies for you and your future. Join our tribe and stay connected.
*We support same-sex marriages. For the sake of simplicity in this article, however, we refer to your spouse as your "husband" or "he."