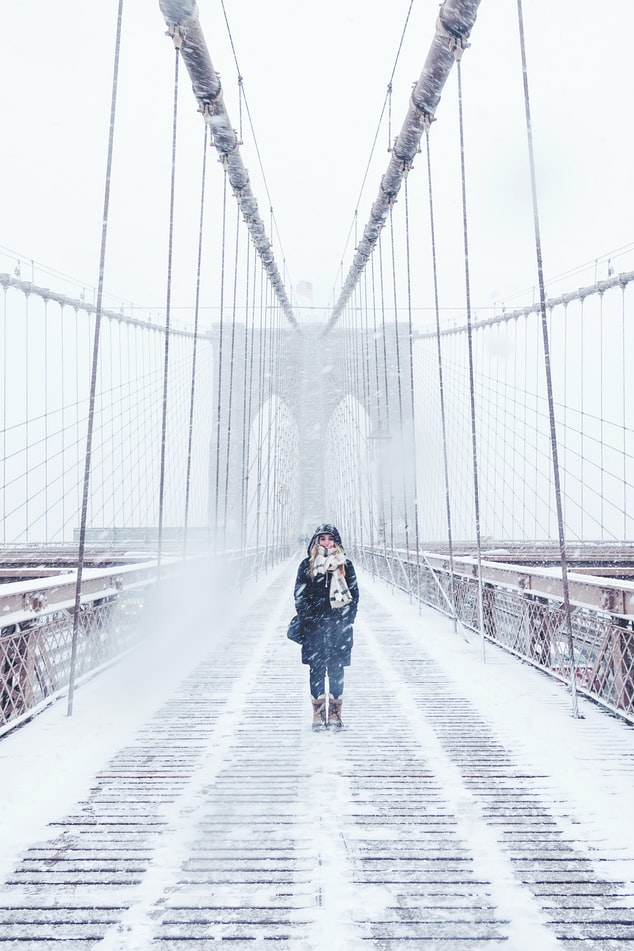 Is Exploring a Cheap Divorce in Your Best Interest?
With divorce fees averaging a whopping $13,000 in the U.S., many couples tend to postpone their divorce until they are ready to fork up the cash for a good lawyer, or they stay trapped in a marriage, believing there is no way out. The truth is that the perfect time may never come. However, remaining in a failing marriage because you cannot afford to end it will only ensure your misery forever.
Luckily, more affordable divorce assistance from an online divorce company or other cheaper, divorce services may work for you. When should you use an online divorce service, and how do you make sure its safe and trustworthy? Every divorce is different and deserves careful consideration. Let's take a look at some legitimate options suitable for your unique situation.
Would an online divorce company work for me?
There are 4 questions to consider:
Can I reach an agreement with my spouse on the division of property and debt?
Can I reach common ground on custody, child support, and alimony arrangements?
Are we ready to resolve all potential disputes amicably?
Do I know what I am entitled to by law as a woman in this marriage before I start signing anything?
If the answer to ANY of the first three questions is 'no,' an online service isn't for you and it would be in your best interest to hire a lawyer. With #4, it's SAS for Women's (strongly urged) suggestion that regardless of how you think you might divorce (DIY, mediation, collaborative approach, or a more traditional approach) that you always have at least one private consultation with a lawyer (without your spouse in the room) to understand what the law would say you are entitled to and what your rights are, FIRST. If after learning this important information, you think you can advocate for yourself in conversation with your husband while using an online divorce company, then keep reading.
If the answer to all of these questions is 'yes,' your situation is more flexible:
Your marriage dissolution is uncontested, and hiring a lawyer is optional.
You can look into working with an online divorce company.
When you and your spouse are in full agreement on the details of the divorce, you can present your arrangement to a judge who will begin the process of the divorce judgement. The judge will likely approve your draft settlement as long as you are both satisfied with the agreement and it's deemed fair. The judge will also ensure that it's in compliance with divorce law in your state, and that you have considered the best interest of your children, if any.
When You Aren't Able to Agree…
However, if you and your husband do not see eye to eye (you're divorcing, after all), or you're easily bullied because of the nature of your marital relationship, SAS for Women counsels you to schedule a consult with an attorney. Divorce lawyers do not just fill out the paperwork on your behalf: their job is to make sure you are protected and your rights and entitlements are ensured.
Another strategy is to consult with an attorney on the side as you attempt to do a DIY divorce. This could be an affordable and SMART way of doing a cheap divorce. See more about this below, or consider scheduling a free consultation with SAS for Women so we can hear more about your unique situation.
How to find the right divorce company for you
Before settling on a specific company, do the following:
Talk to people you know. If you feel comfortable asking your friends or colleagues who've been through a divorce if they have experience with online divorce services, see what insights they can offer. They might even be able to recommend a trusted company.
Read the reviews. Find a few companies by doing a simple search and see what their clients have to say. Be sure to check customer feedback on independent websites like Sitejabber, Trustpilot, or Yelp to find genuine reviews.
Prioritize the websites you trust. A good design and intuitive navigation mean that the company wants to make sure that customers will have a transparent process and ultimately a positive experience.
See what they offer. The services divorce companies offer vary, and some can help you if your case is contested. The key is to choose the one that has a good price-value ratio and will provide you with the required service package.
Review the guarantees. Knowing what deliverables to expect, how long the processes will take, and what the company's plan of action is if they fail to meet your expectations will help you decide if the service is worth your time.
How to play it safe when using an online divorce company
Being skeptical about using online services to resolve legal issues, such as divorce, is natural. More so, questioning the reliability of any company you plan on using is a great way to protect yourself from potential losses. Here are a few things you can do to play it safe when ordering from a divorce company:
Talk to customer support. If there is none, that's a bad sign. Ideally, someone should be able to assist you 24/7 and address any of your questions or concerns. Moreover, it is best when there are a few ways to contact the support team.
Check the privacy policy. In order to prepare your documents, a company will ask you to provide a lot of your personal information. Your SSN, driver's license number, and other data are extremely sensitive and need to be treated as such. Therefore, make sure a company has decent protective measures in place to secure your private information.
Review the refund policy. It is crucial to understand when and how you can get your money back if something goes wrong. If a refund policy is vague, it leaves a lot of room for interpretation, which is code for "we try our hardest not to refund our customers."
Look for hidden fees. While having extras to offer to the clients is absolutely fine, charging extra for services that were initially advertised as a part of a standard package is unacceptable.
Find out if they offer legal advice. If they do not have a legal license, that is a huge red flag. Make sure you verify their credentials first. Understand that divorce laws vary from state, and that again, best practice is for you to have a private consultation with a lawyer in your specific state before you start signing things.
Why use an online divorce service instead of other cheap alternatives?
If you want to save money, and you are the right candidate, a cheap divorce service is an option that trumps the alternatives. Other options include preparing your legal forms yourself or trying to find an inexpensive lawyer, or free or reduced fee legal services available in your town or state.
Searching for divorce forms on your own is obviously free. However, understanding how to find up-to-date and court-approved ones, picking those that suit your specific case, and filling them out correctly without having any legal knowledge takes a lot of time and patience.
Working with an online company, you are free to manage your time as you wish as you can access the website at any time. You will likely have to complete a simple questionnaire for the company to fill out your divorce paperwork and expect to pay a relatively minor flat fee. Depending on a service, you might get free filing instructions or request that a company representative files the forms for you for an extra charge.
Can I get help from a legal professional if I'm using an online service?
Of course! If you want to get professional legal assistance or advice and can afford it, it is a good idea. Some online services offer their own lawyers, but you can always choose to hire one on the side to avoid potential bias.
Overall, the more divorce-related aspects you and your Ex need to settle on, specifically those concerning joint finances, the better idea it is to get an attorney involved, even if you are willing to come to an agreement. Getting a lawyer would benefit you the most if:
You and your Ex jointly own real estate and other valuable property.
You have a share in the same business(es).
There are joint accounts (savings, checking, retirement, etc.).
You have underage children.
You and your spouse share debt.
While getting an attorney in an amicable divorce is optional, when you and your Ex are not in full agreement, it is a must. You may try mediation first though, as a mediator might help you resolve your disputes and simplify the divorce process for you. Making your case uncontested will not only give you a chance to opt out of lawyer's services if you cannot afford them but also allow you to choose from a wider variety of cheap divorce services to get professional assistance from.
How much will I save by exploring cheap divorce options?
Getting help online rather than from an attorney will make a difference between paying "a thousand" and "thousands" of dollars. Considering the industry average, you may expect to save anywhere from $3,000 to $12,000. If you aren't sure that exploring cheap divorce options is worth your time, think about your priorities. Note that you are not choosing between "simple yet expensive" (lawyers) and "complicated but affordable" (online companies). While the latter obviously takes a bit more effort, it is by no means hard to find a trustworthy service that will help you get a divorce. Therefore, it all comes down to how much money you want to save and how savvy you are in protecting your interests.
Surely enough, when you and your Ex are not in agreement, hiring an attorney is the best course of action. If you can reach agreement through mediation, you have a huge pool of cheap divorce options to choose from. Marriage dissolution shouldn't be a luxury. While finding an online divorce company that suits your needs might take a little searching, it is in your best interests if you want to start the next chapter of your life without a huge burden of divorce fees hanging over your head.
Notes
Greg Semmit is a legal writer with years of experience working on Family Law topics. After winning a 2020 Law Scholarship from OnlineDivorcer, he joined the company's writing and editing team to help spread knowledge about the best ways to approach the divorce process. In his free time, Greg assists his father with pro bono cases and roams the streets of New York with his Olympus making photos of the best spots in the city.
Since 2012, SAS for Women helps women face the considerable challenges involved in considering a divorce and navigating the divorce experience. SAS offers women six FREE months of email coaching, action plans, checklists and support strategies for you, your family, and your future.
Join our tribe and stay connected.