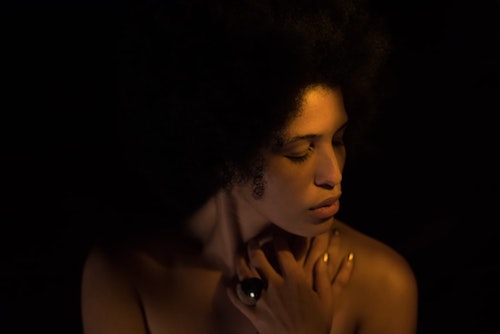 Reasons to Always Check Your Mental Health in a Relationship
People say you can forget yourself in someone else—given that, it's no wonder people also forget about their mental health in a relationship. It can be hard to squeeze in self-care on a good day. When things in your love life feel precarious, everything, including yourself, seems to fall to the wayside.
Relationships can come with many challenges, but like most of us, you and your partner likely aim to solve whatever problems come your way together. But sometimes, events may lead to that mutual understanding and trust dissolving right before your very eyes. The "band" has broken up. You're no longer a team. A divorce or separation seems inevitable. If you find yourself in this position, don't forget about the importance of checking your mental health.
While there are plenty more, here are four reasons why you should always check your mental health in a relationship:
1. Mental and physical health may form a link
Certain thought patterns may let the body feel specific feelings. If you're watching a scary movie, your hair might stand on end, or if you're falling in love, it might feel like there are butterflies fluttering in your stomach.
Now, many relationships come with challenges. For instance, you or your partner might be working day and night to meet deadlines. This scenario may leave the other person in the relationship feeling alone. It might even lead to a lot of overthinking.
Negative thoughts may result in physical manifestations of those views. The anxiety and worry might make your stomach churn as you think about your partner and your relationship. The extra stress might make you lose your appetite.
If faced with challenges in your relationship, consider taking deep breaths. This action may seem simple, but it might help you think more clearly. Don't let pride get in the way of a healthy, loving relationship. There might be times when you have to be the better person as you take a step back. Focus on your thoughts and breathing patterns.
And if you or your partner are having difficulties that are already affecting your mental health, consider seeking professional advice.
2. Mental health may affect social interactions
Social events like working in an office, interacting with family members, and ordering coffee at the local café may seem like everyday tasks. However, these interactions require a person to have sound mental wellbeing.
Challenges in relationships might create negative thoughts that affect these social interactions. If you fight with your partner before heading into the office, it might change your work ethic. Routine tasks like documenting reports might feel like more of a challenge than usual. Arguments may replay in your mind. Seemingly routine tasks like ordering coffee or talking with a relative might become more tiresome than the norm.
Despite whatever is going on in your relationship, it's essential to redefine your focus for the day. Head to a quiet room as you try to listen to your thoughts. Play happy music to help you relax. Try not to let the last fight with your partner hinder you from completing important tasks. And again, if you think it's becoming a larger problem, consider seeking professional counseling services.
3. Current mental illnesses may worsen when provoked
Couples may already have certain mental illnesses before their relationship starts. These ailments may include mood, personality, and anxiety disorders—and because of that, they might affect your mental health in a relationship.
Having bipolar disorder means you have alternating instances of ecstasy and depression. These feelings may come and go without warning. Your happiness, sadness, and anger may become extreme. The adverse events happening in your life might make you burst out in anger at your partner, even if your partner isn't the primary cause of those emotions.
Consider finding a happy place inside your head when stressful events seem to come from all sides. Talk to your partner about your mental condition. Your partner may be able to help you find solutions to cope with your mental illness. Keep in mind that one of the essential aspects of a long-term relationship is proper communication. Handling stress might seem complicated, but always remember that your partner is there to help you in times of need.
4. Physical health might worsen when mental wellbeing drops
You might be living with a chronic illness that may make everyday tasks more challenging to deal with. A few examples of these chronic ailments include cancer, diabetes, and heart-related concerns.
Physical health concerns might worsen when you don't care for your mental health. Depression, for instance, may lead to unhealthy appetites, which can then lead to other health issues like anorexia or high blood pressure.
Don't forget to think about yourself even when you're in a relationship. Self-care is even more important during trying times in your relationship, like when you're filing for divorce. While working together is still a critical aspect of a long-term relationship, consider thinking about yourself when needed, especially if your partner isn't around to be there with you. Search for things that can help you relax. You might want to carry a stress ball around with you, for example, or eat your favorite, healthy comfort food.
Try not to let your emotions get the best of you when battling negative thoughts. Outbursts may cause mental and physical health problems. Check for the signs of mental health issues before they worsen. Above all, opt for professional counseling services if you find it too difficult to cope with what's happening around you.
This article was written by Rebecca Hawkings who loves life and loves to help people change their lives for the better. She's volunteered in the past to help those who are less fortunate and currently works full time while studying to become a psychologist. 
Since 2012, smart women around the world have chosen SAS for Women to partner them through the emotional, financial, and oft times complicated experience of divorce and divorce recovery. Experience SAS firsthand. Schedule your FREE, 15-minute consultation to hear perspective, next steps and the best resources that will honor your life and who you are meant to be.