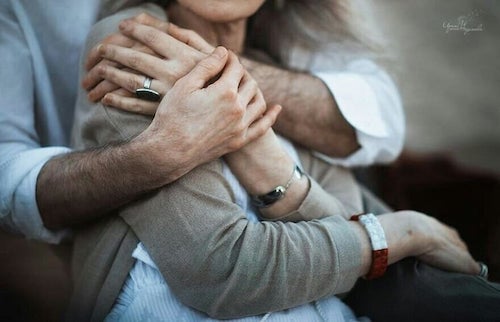 The Blessings of Finding Love After Divorce
Dating has its ups and downs after being divorced. The frustration and fear of not meeting the right person and potentially cycling through a failed marriage again is almost enough to discourage you from the process altogether. Is finding love after divorce really possible? Is the risk of being hurt again worth it?
You want to feel like one of those independent and strong divorced women you're always hearing about. You want to feel like you're ready to move on, but you're not actually sure what that looks like. In fact, you can't even remember why you shouldn't give up the search for your ideal partner entirely.
It may take longer and a little more effort than you had anticipated, but ultimately, you'll be glad you pushed through because there is love after divorce and it's better than you imagined. In the meantime, there's nothing wrong with being single and embracing your independence as you continue your quest.
But if you need a reminder of why there are blessings in finding love after divorce, then look no further. We can help you get back in touch with your inner-romantic.
Feels like home
Wouldn't dates be so much better if you could skip the small talk and just be comfortable with one another? That's one of the benefits of finding your partner. Conversations become more meaningful, or better yet, you can spend time together without needing to speak non-stop and fill up every silent pause. Your partner can act as a sounding board for how to approach your problems or ideas, and he* can be there for you if you feel out of sorts. When you travel together, you don't feel so homesick because you've brought a piece of your life along with you.
---
Worried you are "Destined for Rebound Relationships?" You'll want to learn more about yourself in this piece.
---
Fired up by the familiar
If you don't have the opportunity to spend too much time together, the thought of seeing your partner after a long absence is a wonderful feeling. Doing simple things, like being in his presence while watching a movie and eating pizza, can become some of your favorite pastimes. Even mundane activities, like household chores or grocery shopping, become fun undertakings.
And then, of course, there are times when the daily grind of work and life may take its toll, and you may not want to do anything or talk to anyone. That's when just being together is enough.
The power of touch
Touching is about more than just sex. It includes the small stuff, too. Holding hands and hugging may seem trivial, but they actually have powerful effects on our overall well-being.
Simple human contact boosts oxytocin levels, which is shown to decrease feelings of loneliness, depression, and anxiety. Grabbing your partner's hand or giving into a spontaneous embrace are gestures that stimulate the pleasure center of the brain—no matter how inconsequential they seem.
Being yourself
We all have weird quirks and idiosyncrasies. When you meet the right person, you can be yourself. You and your partner don't have to share the same interests or mannerisms to get along. Often, people who have opposite personalities and different interests just click and complement each other.
In reality, of course, not everyone's peculiarities mesh well over the long-term. Things that seemed endearing at the onset of a relationship lose their charm. But then, that's what dating is all about—you can figure out exactly what you need in a partner to truly be yourself.
With all the positives that come with finding love after divorce, it's worth putting in the work. Nothing worthwhile comes easy. If you're thinking about calling it quits on the dating scene, maybe you just need to rethink your strategy. Not all relationships after divorce will be rebounds. But there are certainly different types of men that you'll meet, and not all of them are the right fit for you.
When conventional methods of meeting people are proving to be less than successful, try alternatives like dating sites. There's no need to settle when you have access to a variety of websites and apps that specialize in everything from certain age ranges and religious backgrounds to interracial dating. Expanding your options will afford you so many more opportunities to find love after divorce.
Being divorced shouldn't be seen as a failure. It should be seen as a closed chapter and an open door. You're ready to start this new chapter—you're brave enough to walk through that door. Your divorce recovery starts now.
Since 2012, smart women around the world have chosen SAS for Women to partner them through the challenging experience of divorce and re-creation. Now you can learn the Art of Reinvention through Paloma's Group, our virtual, online post-divorce group coaching class for women only. To promote sisterhood and protect confidentiality, space is limited.
* This piece was written for SAS for Women, an all-women website. At SAS we respect same-sex marriages, however, for the sake of simplicity in this article we refer to your spouse as a male.