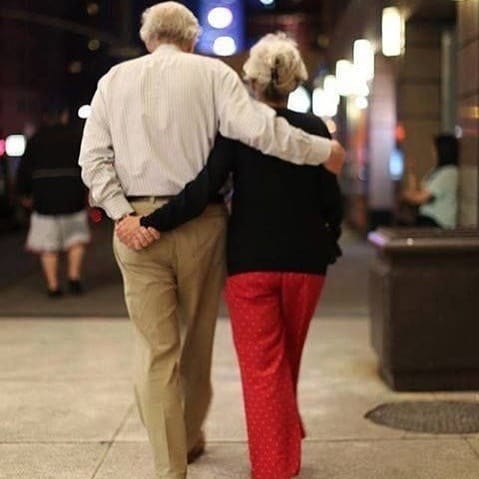 Why Is My Ex Remarried Already?
If you're a recently divorced woman, then here are the things you're likely focusing on: self-improvement, just getting through this painful chapter so you can move forward, reconnecting with old friends and finding new ones, and well, dating, eventually. Unanswered questions and half-formed plans may be swirling throughout your mind, but something you weren't expecting to be asking yourself quite so soon is this: my Ex remarried already—what does that say about our marriage? What does that say about me?
Those are valid and emotionally-fraught questions, and the stakes feel even higher when your marriage was a particularly long one, a fixture of most of your adult life. The idea that your Ex could move on so quickly is painful. How could it not be? But in the end, it has almost nothing to do with you, except, maybe, that your former husband may be trying to refill whatever role you played in his life.
As an older person, being single can be uncomfortable, especially when you don't have a strong support system, like children or other family members. Men don't do as well as women when it comes to sitting with this discomfort. According to the Pew Research Center, only 30 percent of eligible men said they didn't want to marry again, compared to 54 percent of divorced and widowed women. We also know that this gap between genders widens the older a person is.
Women, however, often thrive in discomfort. We hit pause after divorce, taking time to work on and prioritize ourselves rather than trying to find a new partner. We reflect on our past chapters so that we do better in future ones. Women tend to be okay living outside of a socially-sanctioned box—a relationship—so that they can instead explore what other options are out there.
Exploring the data behind remarriage
The research also shows that women tend to be happier on their own after a long-term marriage. Even in modern marriages, women are often relegated to the role of caregiver, to their children and then to their husband—perhaps even at the same time. It's exhausting, both physically and mentally, and after divorce, a woman's newfound freedom can be exhilarating. Suddenly, you are given the chance to explore who you are as an individual. Suddenly, you have all the time in the world.
Science helps us make sense of the differences in these responses to divorce. As women age, their estrogen levels drop and their testosterone levels rise. We become more active, ambitious, and direct. Men, on the other hand, experience the opposite: their testosterone levels drop, and their estrogen levels rise. They become less active, retreating further into their home life and leading to a desire to settle down in their retirement days. And men, by and large, find the idea of having someone to take care of them during their "golden years" to be comforting instead of confining. On top of all of this, humans live longer than we have in the past—the thought of spending all that time alone is more than some people can handle.
Separating the data from our emotions
Yet while the science and the research may help us make sense of our reality, it certainly can't change it nor can it make swallowing this bitter pill any easier. At first, your thoughts may have been merely: I need to get through my divorce. Now, your thoughts are fixated on a new shock: My Ex remarried. The latter can feel like pouring salt on your wounds, even if you wanted the divorce. And it's even more galling if your Ex's new wife looks like a younger version of yourself.
But even if your Ex remarried a younger woman (or any woman at all), we must accept that our situation isn't her fault—unless, of course, she contributed to the downfall of your marriage. It doesn't do to dwell on this new relationship too much, to try to pull it apart and compare it to yours, looking for signs that the walls will soon crumble or that the foundation is faulty.
The New Woman doesn't have the history you share with your Ex. She may only know him as the new and improved version of himself. Or, on the flip side, it may be that he hasn't worked on himself at all—when we don't lay that groundwork, we bring the same poison we brought to past relationships into new ones. In that case, it might be easier and healthier to replace your anger or insecurities with a little empathy. The New Woman simply has no idea what she's getting herself into.
Now back to that question: My Ex remarried—what does that say about our marriage? What does that say about me? By now we hope you realize the answer: nothing. Your Ex's choices are not a reflection of you or your self-worth. Instead, use this experience as the catalyst for a new question: Whom will I dance with next?
Shift your focus from your Ex and look at your own future. If your life were really a dance, then this time is about getting experimental. Let your body go loose and let your mind wander, the kind of interpretive dance that lets you express and explore your body and spirit. Then, when you're ready for a little intimacy, let go of your fears. You might be ready to Tango again sooner than you know it.
Since 2012, SAS for Women is entirely dedicated to the unique challenge's women face when considering, navigating and recovering from the divorce experience. You are invited to meet SAS through a complimentary consultation. You deserve knowing the smartest, healthiest next steps for yourself and for your family.