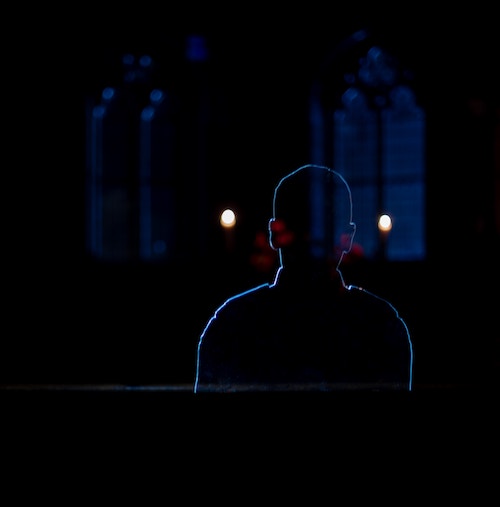 How to Divorce a Missing Spouse
Marriage doesn't always work out.
Feelings fade away, interests don't align, and couples drift apart from each other. Sometimes both you and your husband* want nothing more than to be miles apart—you're no longer bothering to "keep tabs" on each other anymore! But marriage isn't something you can really walk away from and forget about. There's a legal weight to the words "I do" and "till death do us part."
Even if you get married on a whim in Vegas, with Elvis presiding over your marriage, that contract is as real as it gets. And here lies the rub: if you fall in love with someone else and want to get married again, you need to get a divorce first.
But what if you and your husband drifted so far apart from each other, you don't actually know where he is? Because, yes, marriage might not always work out, but surely your divorce won't either when step number one is figuring out exactly how to divorce a missing spouse. Luckily, that's not the case. Women who find themselves in this position have options.
Missing in action
If your not-so-significant other is M.I.A and you've lost track of where he's living, do not fret. There are a few more legal steps you need to take, but you can still get a divorce. Your husband's absence doesn't mean you have to stay married to him forever.
That would be just plain unfair, but the good news is that each state has laws about how to divorce a missing spouse. A central part of this process is taking out an ad and publishing a notice of the divorce in the local newspaper. Before starting the publication process, however, there are a few steps you need to take as required by the state you're in. Let's take a look.
Leave no stone unturned
The first order of business is to conduct an exhaustive search for your missing husband. Most states require a "diligent effort" search, so if you've heard the term "due diligence" before, it applies in this situation. What this all means is that you have taken all the necessary steps in trying to locate your husband.
Here are some of the steps in the due diligence search process:
You must ask the sheriff to try and serve your husband at his last known address (in some states).
Use the internet, email, social media and other networking sites to try and track down your husband. Besides, you can try search people online tools to find out new registered information about your spouse.
Get in touch with the DMV for his latest registration information.
Check with the post office and voter registration.
Contact your husband's known family to find birth parents, friends, and office mates, as well as previous employers.
Try calling his last known phone number.
If you don't want to do all this (no time, emotional distress), don't worry. You can always hire an attorney or private investigator to act on your behalf. Hiring a professional is actually a great idea because they can conduct a more thorough search than you can.
Get court approval to publish
After conducting a due diligence search and exhausting all possible ways to find your missing husband, it's time to go to court. Take the results of your search, present it to the court, and ask for permission to serve your husband by publication. Depending on what state you're in, the process usually involves filing a motion with the court together with an affidavit.
An affidavit is a sworn statement detailing your efforts to search for your husband. The judge will review your testimony once you file your papers with the court. If the judge approves your due diligence, they will issue an order for publication.
It's publishing time
After getting your order for publication, read the instructions carefully. The rules for "service by publication" vary for each state. For instance, in New York, the newspaper must serve the last known address of your husband. Most states require that you run the notice once a week for three straight weeks in the county where you filed the divorce.
Most jurisdictions give you 30 days to publish your notice after receiving your order, and some require you to post a note at the courthouse. Look for the newspaper's legal notice department and show them your order and a copy of all divorce documents. The legal staff will help you craft an appropriate notice based on the judge's instructions.
The divorce process
The newspaper will give you an affidavit that confirms they published your notice. You must notify the court that you've run the announcement and file the affidavit immediately. Note that there will be a waiting period of up to 30 days before you can go ahead with your divorce. This gives your husband time to respond and provide notice to the court.
If your husband doesn't respond after the required waiting period, you can ask the court to give you a divorce by default. Some states cannot rule monetary issues such as child support or property division when you get a divorce via a missing spouse. If that's the case for you, you'll get a divorce, but some problems will likely remain unresolved.
Figuring out how to divorce a missing spouse seems daunting at first, but like most things, it can be tackled one step at a time. The route to getting divorce may be a little longer than usual, yes, but you'll soon be sipping margaritas on the beach with some girlfriends or your new love once all the legalities are over and done with.
Ben Hartwig is a Digital Overlord at InfoTracer who takes a wide view on the whole system. He authors guides on entire security posture, both physical and cyber. He enjoys sharing best practices and does it the right way!
Whether you are considering a divorce or already navigating the confusing experience, one thing we see making a significant difference for women is the conscious choice to not do divorce alone. Since 2012, smart women around the world have chosen SAS for Women to support them through the emotional, financial, and oft times complicated experience of divorce.
SAS offers women 6 FREE months of email coaching, action plans, checklists and support strategies for you, your family, and your future. "A successful divorce requires smart steps, taken one at a time." – SAS for Women 
*At SAS for Women, we respect same-sex marriages, however, for the sake of simplicity in this article we refer to your spouse as a male.