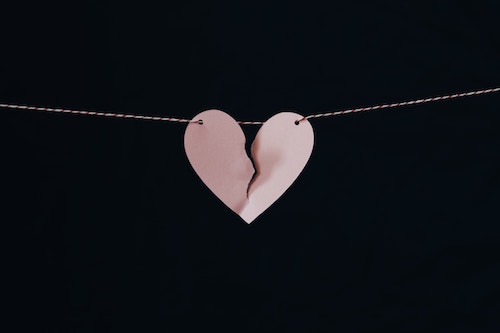 How to Make Divorce Cheaper
You've gone through a lot. Now you just want to get ending your marriage over with.
And while a divorce is the only way to move forward sometimes it's also the problem, especially when it comes to the cost.
The estimated cost of getting divorced in the United States is $10,000 to $20,000. Yes, that's a lot. But here's the good news: if managed properly, the overall cost can be much less. How, exactly, does one make divorce cheaper, might you ask?
While every divorce situation is different, there are some things you can do to lessen the cost.
Remember that it isn't going to be easy
Since your spouse will no longer be there to help you financially, expect a significant reduction in your income. It's not easy, especially if you have children to send to school and bills to pay. Don't expect that you will be able to maintain your present lifestyle. Money will be tight, that's for sure. There will be times when personal loans, such as emergency cash for single moms, is the only way to keep up with your financial responsibilities. But you shouldn't feel discouraged. The key is to plan ahead. Think about ways to augment your income and try to keep your expenses down.
---
You may want to read 7 Ways to Pay for a Divorce.
---
Work through it together
It may sound counterintuitive because you are divorcing your husband*, but trying to be reasonable with him is actually the path to an inexpensive, quick, and easy divorce. In this setup, both of you will have your own attorney. You may choose to work with a divorce financial specialist and, especially, a divorce coach too. This latter investment may look expensive at first, but in the long run, a divorce coach will actually save you money by helping you understand what you can and cannot be doing so you avoid a drawn-out, exhausting divorce that ends up going to court.
The experts will work together to advise and help you and your husband achieve an amicable settlement. Be ready to compromise on several issues, particularly those concerning property division and child custody.
There's nothing more draining than embarking on an all-out-war with your husband. If you trust him, be willing to share needed information with him. Be willing to negotiate. It's not always about getting all you can get. Sometimes, you may have to settle for less to avoid most costs.
Assess your current financial situation
The more work your attorney has to do, the more expensive the divorce process gets. Get organized and make sure you have all the information on hand, from your list of assets to your bank information, investment funds, pension plans, etc. Make copies of all relevant documents for yourself and your attorney. This will go a long way as you attempt to make divorce cheaper.
Choose your battles
Remember this—every conflict in the divorce proceeding will cost you. Figure out what's most important to you. Financial security? Family home? Custody? Deciding on this matter early on should help you concentrate your attention and expenses to things that are more important. This should also help your lawyer deal with your case and make the process easier.
Take it online
Instead of going to your attorney's office right away, you can start the process online. But first, check if your state allows e-filing for divorce petitions. It's easy, quick, and convenient. You can download the forms from your court's website and fill them out before heading to an attorney. Alternately, you can get an online divorce paper preparation service, which will cost you no more than $400.
Online filing is really best to make divorce cheaper, especially for those who do not have a lot of assets or debt and no children. It is also easier when your divorce is uncontested. Meaning, you and your spouse agree to the terms stated in the paper. Ensure that all the divorce details are in the documents you have prepared such as your social security numbers, marriage date and location, addresses, names of your children, and the properties you are dividing. If you have a more complex situation, it is much better to work with an attorney.
Get rid of joint accounts
When all is done and over, the last thing you want to happen is to pay for your Ex's loan because he defaulted. Before getting divorced, get rid of joint accounts you have with your spouse. If you can't get rid of such accounts, check if you can have them under one name only.
Focus on the future
A divorce is an event that affects the rest of your life. You must look at every financial issue from the perspective of how it will affect you, especially your children, in say five to ten years. This should help you make smarter financial decisions. Do what's best for your kids. After all, at the end of the day, they are the ones who will suffer or benefit from the outcome of your decisions.
Divorce itself is a difficult and expensive process. So why make it worse? There are things you can do to make divorce cheaper, easier, and quicker so you can get on with the healing that is critical to your divorce recovery. You and your spouse have to cooperate and agree on many things. Think about what's most important to you. This way, you can make better decisions that can save you money in the long run.
Since 2012, smart women around the world have chosen SAS for Women to support them through the emotional, financial, and oft times complicated experience of divorce. SAS offers women 6 FREE months of email coaching, action plans, checklists and support strategies for you, your family, and your future.
"When a woman comes through divorce with the proper guidance and her questions answered, her life stands before her like something she could never imagine while she was is in the dark." ~ SAS for Women
Lidia Staron is a part of Content and Marketing team at opencashadvance.com. She contributes insightful articles about the role of finance in the strategic-planning and decision-making process.