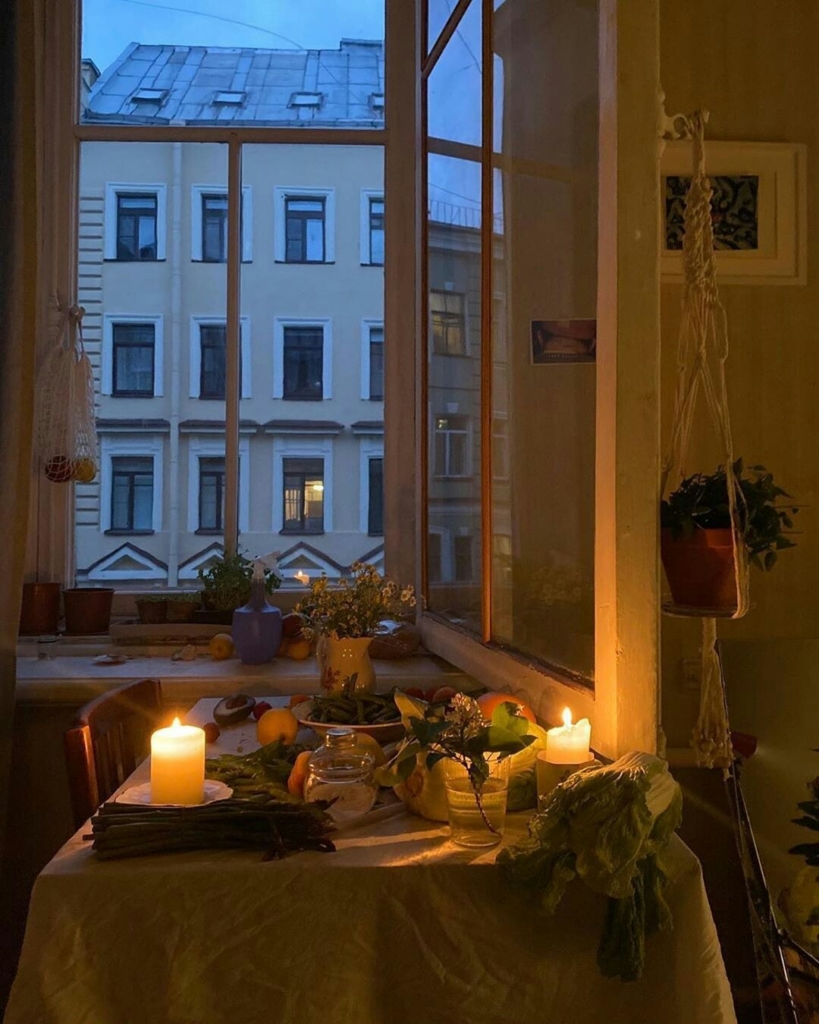 Post Divorce: How to Avoid Making the Same Mistakes in Your Next Relationship
When you get out of a long-term relationship or marriage, the newfound freedom can feel both exhilarating and daunting, especially if you've felt trapped or unhappy for a long time.
In your post divorce/new found life, you can now do things you couldn't do before.
You can stay out late when your Ex has the kids.
You don't have to answer to him* anymore (at least not like you used to).
You can be your own woman and show up in the world in a way that you felt you haven't been able to in a very long time.
You're a free agent! Part of you just wants to do something different, have a good time, and be who you really are.
You're conscious of what happened with your Ex
In retrospect, you realize maybe you kind of fell into your past relationships. And now years later, you wondered what truly happened—what about those people drew you to them—and if that pain could've been avoided.
Maybe you're already in a budding romance. There's amazing chemistry. Things are moving quickly. And you haven't felt this deep a connection with any other man before. You're wondering where he's been all your life.
At the same time, there's a part of you that's scared. You really want it to last. But you're afraid of making the same mistakes. You're worried about overlooking red flags and ending up with a different version of your Ex.
I feel you. This post divorce stage in life can be exciting and confusing at the same time. But it doesn't have to lead to heartbreak.
If you want to avoid making the same mistakes in your next relationship, there are five things you can do to help set yourself up for relationship success and give yourself the best chance of finding a committed relationship that lasts.
To be clear, this is not to say that your previous relationships were mistakes or that you did anything wrong. Every experience no matter how painful can bring powerful new awareness to our life.
The truth is, we don't know what we don't know. You've already acknowledged that you want to avoid making the same "mistakes," that you want to be more conscious on your dating journey, and that's the first step.
So how do you actually get conscious and avoid making the same "mistakes"?
Get a clear vision of the kind of life and relationship you ultimately want
Your vision is the dream that lives inside you for the kind of life and relationship that you ultimately want. It's where you want to live, how you want to live, and the kind of work or career that's deeply fulfilling for you. It's the kind of relationship that you really want.
Not just the qualities you're looking for in a partner but rather a clear and conscious picture of the kind of experience that you want in a partnership. It's about knowing what that partnership looks like and feels like.
Having a clear vision for the kind of life and relationship you want—before you start dating—is important because being conscious of your vision will help you avoid getting deeply involved with someone who doesn't want the same things you want from life.
For example, if your dream is to have more kids or travel around the world, getting deeply involved with someone who is done having kids or who hates travel is only going to end in deep disappointment for the both of you.
So, if you don't know what your vision is for the kind of life and relationship that you want, take the time to explore and get clear before you date to find your next serious relationship.
In the meantime, take a break from dating or date for fun, and avoid getting deeply involved until you're clear on what you want in life and in a partnership.
Be aware of your relationship history and patterns
Being aware of your relationship history and patterns is about knowing, for example, why you seem to be irresistibly attracted to guys who [insert bad habit, problem, or "character flaw" here].
It's about knowing what part you might have played in the demise of a relationship. It's about knowing where you have wounds or scars so that when your insecurities get triggered (and they will), you'll know where the feelings are coming from. And you'll know whether a relationship issue is simply a story you're telling yourself or if it's a real red flag.
The saying is true: those who do not learn history are doomed to repeat it. Without conscious awareness of our patterns, we're not aware of the whys behind our decisions. But when we're empowered with awareness, we can consciously make different choices that support our relationship goals instead of detracting from them.
Know your relationship requirements
Relationship requirements are your nonnegotiables. Requirements are what you absolutely require in a relationship in order for a relationship to work for you. They're your dealbreakers.
They're qualities of a relationship that you feel so strongly about that you would end a relationship if even one of them was missing.
If you've thought about or are living your life post divorce, chances are that you have some idea of what you will and won't tolerate in a relationship.
So looking at your relationship history (all your relationships), in addition to looking at why your marriage ended, will give you valuable clues into what your dealbreakers are post divorce.
We tend to think of relationship requirements as qualities that we want our partner to have.
But the best way to approach this is to think about the experience that you want to have in a partnership.
So, for example, if your Ex cheated on you and you know that that's a deal breaker for you, then your requirement might be monogamy and being faithful.
Or if you're thinking you require open and honest communication in a partnership, what's most important is to know exactly what that looks like and feels like for you in the kind of partnership that you want to have.
In other words: how would you know that you had open and honest communication in your relationship if you saw it?
The incredible value of knowing your relationship requirements is knowing exactly what to look for when you're dating so that you can more quickly and effectively screen potential partners post divorce.
By knowing your relationship requirements, you'll know exactly what you're "testing" for in your relationship as you get more deeply involved, so you avoid wasting your time with guys who aren't a match and only spend your time with quality men who have long-term potential. The kind of men who vibe with your vision of life post divorce.
Post divorce, get real clear on your needs and wants
Your needs and wants are related to your vision and requirements in that they're part of what you need in order to have a happy and fulfilling life and relationship.
Your needs are what you need in a relationship in order for the relationship to work for you.
They're different from requirements in that requirements are dealbreakers, whereas an unmet need wouldn't necessarily mean you would end the relationship.
We have functional and emotional needs.
Functional needs are what we need in a relationship in order for it to work. For example, if you're a punctual person but your boyfriend tends to run late, that's going to create an issue for you.
It might not be a deal breaker, but it raises an issue because your need for punctuality is not being met.
Emotional needs are what we need to feel loved.
For example, for many people, it's really important to experience affection and appreciation in a relationship. You might be thinking, "Well, of course! Wouldn't that be a dealbreaker to not have affection and appreciation in a relationship?"
Not necessarily.
The difference between needs and requirements are that requirements are black and white. They're absolute, they're dealbreakers. They have the power to end a relationship.
Unmet needs raise an issue, but they're not dealbreakers.
So if your honey forgot your anniversary once or didn't give you a kiss when he got home from work, would you end the relationship? Probably not. But it might certainly raise an issue for you.
And then "wants" are the icing on the cake. They're the qualities of a relationship that you would like to have, but it's not critical to your happiness or to the functioning of a relationship for you.
It's so important to know your needs and wants because, like knowing your requirements, it will help you screen potential partners for long-term compatibility. If you're not clear on what your needs are, how would you know whether your potential partner can even meet them?
Having your needs met is key to your long-term happiness. So dating with your needs in mind will help you make the right choices with men.
Practice conscious dating
The fifth key to avoiding making the same mistakes in your next relationship is to practice conscious dating, which means bringing all these important elements together—your vision, needs, and requirements—and using them as powerful tools to screen for compatibility and (this is a really big one) to balance your heart with your head.
It's about consciously taking the time to evaluate whether you're ready for a relationship, focusing on "getting ready" if you're dating to find a committed partnership, and resolving anything (like legal ties to your Ex) that might interfere with the growth and success of a new romance post divorce.
When you've just gotten out of a long-term relationship and start dating for fun, or when you're head over heels in a new romance, it's so easy to get caught up in the chemistry and attraction.
Don't get me wrong, chemistry and attraction are important elements for connection and bringing people together. They have an important purpose in dating and relationships!
But we get into trouble when we make relationship decisions based on chemistry and attraction alone.
Having a clear vision for the kind of relationship you want and being conscious of your requirements, needs and wants (and the differences between them) empowers you to stay objective, avoid getting distracted, and ultimately be deeply true to yourself and your relationship goals.
So whether you're reveling in your newfound freedom or exploring a new romance, I invite you to go slow in your break up or divorce recovery, date with intention, and keep your eyes wide open.
Take this time for yourself to "get ready" for a relationship. Clarify your dreams and goals for your life and the partnership that you ultimately want to have. It can be an opportunity for amazing clarity and deep self-awareness that will help you find and create a life that you love…with the love of your life.
Melissa Josue is a dating and relationship coach for smart successful women who are frustrated that they keep attracting men who are emotionally unavailable or aren't ready to commit. She helps them spot red flags before they get hurt, confidently know when to stay or go, and attract a highly compatible partner who's ready to make them a priority, so they can have a happy, committed relationship. Learn more about how to be a "Conscious Dater" and download free resources here.
*This piece was written for SAS for Women, an all-women website. At SAS we respect same-sex marriages, however, for the sake of simplicity in this article we refer to your spouse as a male.