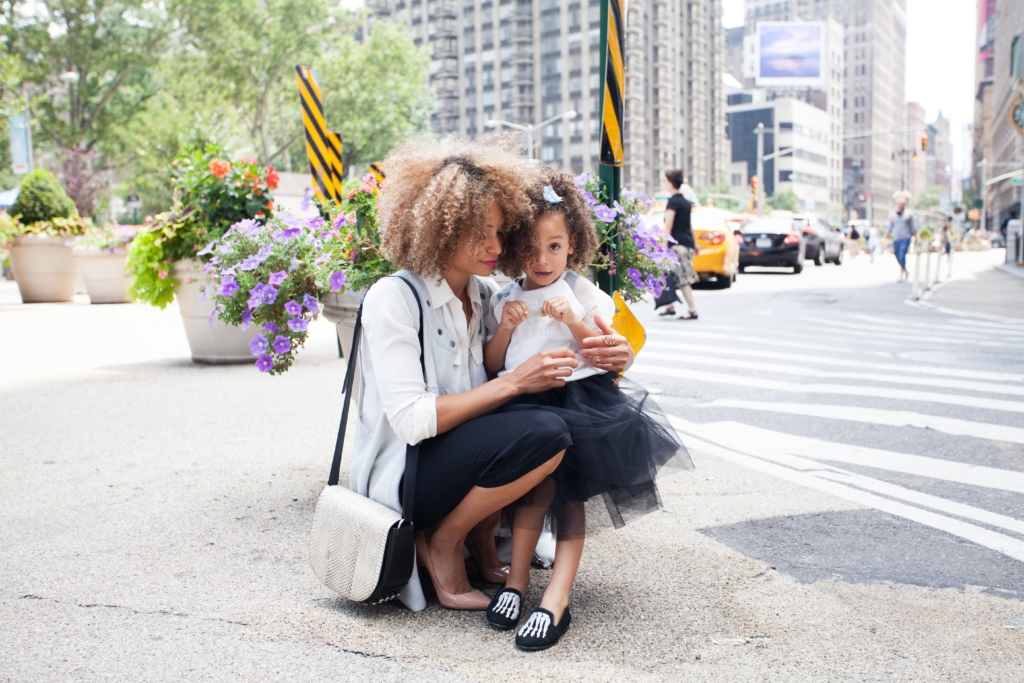 The Reality of Divorce in New York
People know New York for its glitz, glamour, and grit. Everything is loud, over-caffeinated, and fast-paced. For some who experience the loneliness of all this, there can be the feeling of being left out, of never being enough, of someone else always lining up to take your place you. But despite all of this, or in response, New Yorkers are equally known for being tough and seemingly invulnerable. Even when it comes to romance.
Romance, New York style is often over the top or of the quirky variety, the kind of love that sweeps you off your feet. Think Carrie and Mr. Big. Harry and Sally. Jane Fonda and Robert Redford in Barefoot in the Park. It's the kind of romance they write love songs about. Until it's not. But divorce in New York? Well, in most of our minds, breakups are equally cinematic. Flash to messy scenes from the Real Housewives of New York, or nuggets of gossip passed privately through whispers, then splashed across Page Six for anyone to see.
Yet, for all those clichés, in reality, divorce in New York State is far more mundane than any image you carry in your mind. In fact, according to the Center for Disease Control, the divorce rate in New York in 2011 was 2.9 for every 1,000 residents. That's a lower rate than most states in the country!
Of course, when the divorce is happening to us it doesn't have to be the literal end of the world to feel like it's the end of ours. Your divorce might come as a complete shock, or it may seem like a long time coming. Either way, it can all feel surreal, like you're having an out of body experience. How you wish it were just a movie! Yet, this is your life. You are getting a divorce. And throughout your divorce, the surprises may keep coming, bringing out the worst and the best of you.
You may not be feeling so much like Sarah Jessica Parker as Carrie Bradshaw in Sex and the City—young and colorful and ready to take on the world—as you are Sarah Jessica Parker in HBO's Divorce, a little jaded and angry, feeling dull around the edges but looking for reasons to hope.
If that's you, if you're done considering divorce or have had divorce forced upon you, then here's a primer highlighting what to expect when getting a divorce in New York.
Divorce law in New York
In New York, there are two kinds of divorces, a contested divorce and an uncontested divorce.
In an uncontested divorce, the most trouble-free approach, you and your husband agree about the need for a divorce and you believe you will come to terms on how your property gets divided and how your children are cared for. On your own or with the help of lawyers or a mediator, you and your husband come to an agreement on everything and do not need the court to get involved to divide assets or make decisions about spousal or child support or custody.
Typically, an uncontested divorce moves more quickly through the system. It's less complicated and less expensive. You will likely never set foot inside a courtroom with an uncontested divorce.
In a contested divorce, you and your husband are not in agreement about any or all of these things. (Hello, your marriage?) If there are disagreements, and often there are, you will likely need the help of a legal professional(s) to resolve them. The more intense the disagreements, the more expensive the process can become and the greater risk you run of having to go to court to have a judge decide.
---
Read "What is the Difference Between an Uncontested and Contested Divorce?"
---
Many couples will begin the process of a contested divorce and then, before trial, reach an agreement. This is a settlement.
Thanks to the Internet, though, it's become increasingly popular to consider a Pro Se or DIY divorce and thereby eliminate the costs of lawyers. Couples who do this successfully are couples who are almost always in agreement. (Hmmm.) They are doing an uncontested divorce.
Ask yourself:
Are you and your husband really in agreement about everything?
What are the critical issues?
Do you understand the finances?
Do you understand spousal support?
What about child support?
What are your options for custody arrangements?
How are you going to handle your debt? Whose debt is whose?
Our experience is that most women do not know these things, nor do their husbands—but the idea of saving money on legal fees (or being bullied into the DIY process) blinds them from finding out what they are each entitled to by law. There's a phrase, "You don't know what you don't know," and it couldn't be more aptly used for this scenario.
How can you split things up if you don't understand what you're splitting — like the finances (are you aware of their long-term tax implications?) Or what negotiated variable is going to benefit you more in the long run? You need feedback from someone who's an expert on your situation.
In short, we recommend you NOT consider a DIY or online approach unless you have no children, there is no debt and little or no assets, and the marriage has not been for very long. And if you do pursue a DIY model, we encourage you to consult with an attorney privately at least once (but preferably throughout your completing the paperwork).
Divorce facts in New York
New York also allows you to get either an at-fault divorce (you must prove your husband is responsible for the need to divorce) or a no-fault divorce.
For most people, it's easier to seek a no-fault divorce. You don't have to prove anything other than the relationship is irretrievably broken. "To qualify" in New York, the relationship must be broken for at least six months. Also, New York usually requires that you or your spouse have lived in New York State for at least one year before you can file for divorce.
New York is often associated with all things progressive and liberal, but it was actually the last state in the country to allow no-fault divorce. That means that until 2010, getting a divorce in New York almost always meant that one spouse had to prove the other spouse did something wrong and is to blame. What's more cinematic than a jilted lover or "cold-heartedly" calculating your actions to create a case where you are the wronged party? It's a recipe for disaster, for heightening emotions and irrational behavior—for people to lash out and for proceedings to get ugly and expensive and to heighten the risk of going to court.
This said, you can still get an at-fault divorce in New York. To do so, a spouse must have the "legal grounds," which usually involves adultery, cruel or inhuman treatment, or abandonment. Most divorce lawyers in New York will advise you not to go the at-fault route no matter the dramatic details you may throw their way. It is generally considered a poor use of resources to have a trial on grounds now since the system no longer requires it.
With this in mind, you will want to make sure you understand why your lawyer is pushing for an at-fault divorce, such as "cruel and inhuman treatment," and how it will benefit your situation as opposed to pursuing a no-fault divorce. We had a client, for example, whose husband had serious mental health issues and refused to seek treatment. Her lawyer filed an at-fault divorce for "cruel and inhuman treatment" as a strategy to protect the children and to impact the custody arrangement, so the children were not left alone with him until he was fully recovered, healthy and functioning.
New York is an equitable distribution state
In New York, assets (the things you own) get divided through "equitable distribution," meaning, in general, everything you owned prior to getting married is your separate property and everything acquired after your marriage gets divided as fairly as possible.
The separation of property—how you will divide it up—is negotiated between you and your husband, or more likely, by your lawyers after they have consulted with each of you, or with the help of a mediator. But it has to be done well and fairly enough that the court will sign off on the agreement.
These are just a few of the facts that come into play when discussing divorce in New York. There is more you'll want to know before you proceed further. But we don't want to contribute to sensory overload.
What matters most is that you are not going to do it all at once, but you will want to be in a position to learn and come to understand what your options are before you make decisions about your property, the debt, child support, custody, spousal support, legal fees, insurance, and more. You might need an order of protection if abuse is a concern, which complicates matters even further.
This is why, whether you pursue a DIY approach, or go to mediation, or use a collaborative attorney, we urge you to get educated on what your choices are first.
---
Read "Divorce in New York: 10 Things to Know Before Seeing a Lawyer"
---
Divorce court
You must know that about five percent of all divorce cases go to full-blown trial. Less than five percent. So turn the television off. The standard way people divorce is still the traditional one, of your hiring an attorney to represent your interests and your husband hiring an attorney to represent his. Your lawyer meets with you individually, as does your husband's, and then the lawyers negotiate the settlement through phone calls or meetings.
Divorce negotiations are different from negotiations in most other legal matters in that clients usually attend the meetings—known as "four-ways", with their lawyers. If one side fails to negotiate or settle, then the risk of going to court does increase, and both parties must attend every court appearance with their lawyers. This traditional approach is still the best way for the less-moneyed or less-powerful spouse (the one who lacks money or knowledge about the finances) to get a fair share.
---
Check out "How Much Does a Divorce Cost in New York City?"
---
Diversify your insight into how you will divorce
On the plus side of living in New York is that the city and the state can often be frontrunners of change. Just by virtue of your living within New York's boundaries, there are far more resources available to you than people living in other parts of the country. Take advantage of those resources, like law schools that offer free legal aid, or referral services offered by the New York Legal Bar Association.
You don't have to rely on visiting a lawyer and learning things the expensive way as most people have done in the past. There are now people like us, the divorce coach, who can help you learn about divorce (and yourself) before you commit to anything. A certified and experienced divorce coach can also connect you to vetted lawyers and other experts — like a certified divorce financial analyst (who can help you answer the money questions). How you choose to divorce matters for your children and your own divorce recovery.
How long does a divorce take in New York?
Okay, we know, you are maxing out. You want to hear how long this is going to take. If we are talking only about the legal aspect to the divorce and not your recovery and healing, than the time it takes to finalize a divorce depends on two things: how motivated you and your spouse are to organize your papers and documents and to push your attorneys to negotiate the agreement and how busy the court that receives and officializes your settlement agreement is.
For some people, it can take as little as six weeks, for others, six months or more for an uncontested divorce. With a contested divorce, there is no way of forecasting it, but certainly, a deciding factor would be when the money runs out.
What's certain is that divorce anywhere is a (long) process, and while that wait can be frustrating, it also means you won't be able to jump into anything without thinking it through first (and that might just be a blessing in disguise).
Divorce support groups for women in New York
There are over eight million people living in New York City and more than twice that in New York State. You are not the only one "feeling lost in New York," or like everything's falling apart even as you try to put it back together. We say this a lot but only because it's true: You are not alone. If your couple friends have disappeared and disappointed you, you are lucky to live in a city and state where there are many divorced women and men—and the stigma of divorce is not as pronounced as it may be somewhere else.
Your job is to connect with those people who understand what you are going through and get educated on what your choices are and who you want to be as you make these important decisions. Check out divorce support groups near you or online. You will want one that is well-facilitated by a professional, and where you can meet women who share similar experiences, and who seek to find their voice and change their circumstances for the better. Women just like you.
Remember, divorce in New York rarely looks the same as it does on TV, where the drama's amped to increase ratings and to get you coming back. This is a process none of us wants to experience even once, let alone come back to. Your divorce doesn't have to be so dramatic. You can choose to let go the theatrics because they don't serve you, your Ex, or your children, and to focus on what you do control: getting educated fully before you commit to any one path or decision, and to move through the process smartly and with the greatest sense of integrity and compassion for everybody — including you. 
Notes:
Since 2012 smart women around the world have chosen SAS for Women to help them through the emotional and often times complicated experience of divorce. For emotional support and structured guidance now, consider Annie's Group, our powerful, virtual divorce support and coaching program for women thinking about divorce or beginning the process. Schedule your 15-minute chat to learn if this education is right for you, where you are in your life, and most importantly, where you want to go.
This article was authored for SAS for Women by Melanie Figueroa, a writer and content editor who loves discussing women's issues and creativity. Melanie helps authors and small businesses improve their writing and solve their editorial needs.
*We support same-sex marriages. For the sake of simplicity in this article, however, we refer to your spouse as your "husband" or a "he."