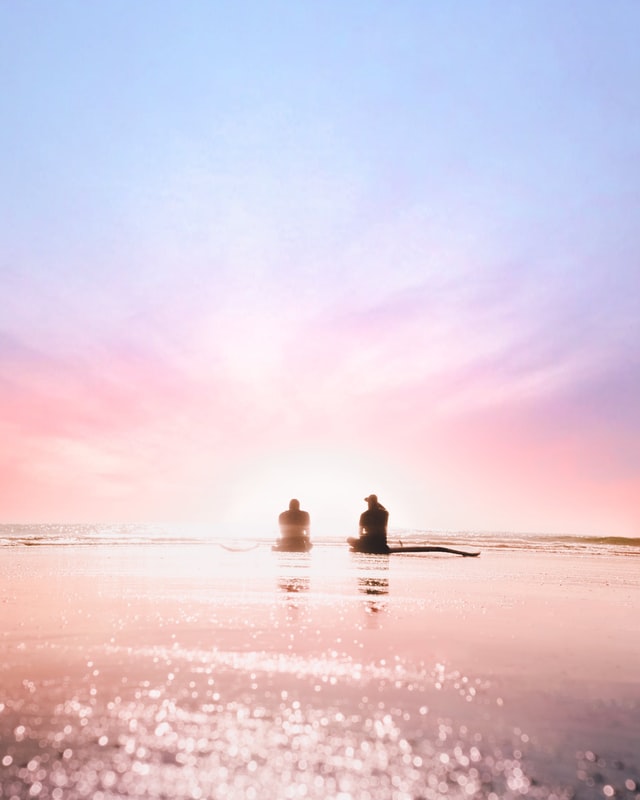 Top 6 Tips for an Amicable Divorce
In the minds of many people, divorce and court trials are inseparable like smoke and fire. A few decades ago, this was the case. Fortunately, there are other options nowadays, namely an amicable divorce, where married couples don't have to wage war against each other in court.
After the adoption of the no-fault divorce law in 1970, the divorce rate skyrocketed. A 2019 University of Virginia research report revealed approximately 3 divorces per 1,000 married women in the 1960s. In the 70s, this figure rose to 4.5, and 5.5 in the 80s.
These results suggest that divorce was increasingly viewed as a viable option for women; they were feeling more empowered, making more money, and feeling like they had more choices.  In the latter scenario, these divorces can likely be uncontested or amicable.
What is an amicable divorce?
An amicable divorce is not about being best friends with your (soon-to-be) Ex and liking each other. You wouldn't consider divorce in the first place if your relationship was a loving one.
In the context of ending your marriage, "amicable" means "civilized." It's about resolving disputes in a nurturing and productive environment.
A peaceful divorce is actually not that hard to get to if both sides are willing to make an effort. You've probably heard of Conscious Uncoupling, for example, or divorce mediation, or Pro Se (DIY) divorces. To learn if one of these alternative processes is right for you, consider these six key steps to ensure a smooth and amicable process–and don't forget to ask yourself: are you and your spouse capable of them?
1. Have an open mind for negotiation
Honesty and openness are the foundation of a successful negotiation. If one of the parties starts hiding valuable information, assets, income, etc., it's not going to work. Agree from the very beginning to be truthful about all the aspects of your divorce. Otherwise, all your efforts will be pointless.
SAS note to women: It's one thing to say you both will be honest, it's another to know that you both will be. If your spouse has a record of deceiving, betraying or hiding things from you, go for a more traditional approach to divorce. Hire a lawyer who is a good negotiator on your behalf.
Naturally, in any divorce, neither of you will get precisely what you desire. Don't expect your spouse to agree with everything you suggest just because you think it's reasonable. Sometimes their point of view may differ from yours, and you'll have to accept that.
During negotiations, the most vital thing is to stay focused on the key points that hold the most significant interest to both of you. How much money would you need to meet your needs after divorce adequately? Could your spouse (or you) afford to pay alimony (spousal support) and child support? You and your partner need to carefully approach all the details together and make a joint decision. That's the essence of peaceful negotiations, right?
2. Focus on the desirable result.
Can you remember why you got married in the first place? You were in love and full of hope to walk hand in hand through life until death separates you. Unfortunately, not all of us can reach that distant goal.
Nothing has changed since then except that your goals are now different. Have you already determined what you really want from this divorce? If not, it's high time to start figuring it out. But if you know where you're heading, don't let negative emotions lead you astray.
An amicable divorce is all about attitude. Reduce the tension to a minimum, and keep your eyes on your goal.
Take time to ponder over your life post-divorce. Do you see your Ex in it? After an amicable divorce, many couples remain friends and even sometimes spend time with their children as a family unit. You must agree that such a scenario is more pleasant than fighting endlessly over all sorts of things.
Act based on what is paramount to you and ignore everything else. Work through any disputes peacefully and make sure your communication is positive.
3. Treat each other with respect.
An uncontested divorce is only possible with mutual respect and politeness. Both you and your spouse are adults and can behave accordingly. It's not as challenging as you might expect.
Start with getting into a positive state of mind and remain focused on keeping calm. Also, listen attentively to your spouse and contemplate their suggestions. Don't let your emotions take over.
Whenever you feel like losing it to anger, take a deep breath and pause before saying or doing anything. Consider the consequences in the long run–will your current action improve the situation in any way? If not, give it up. Neither you nor your spouse will win if you keep insulting each other instead of resolving disputes.
Show civilized behavior. Don't badmouth your partner in front of your children and relatives. And especially, don't gossip about them on social media. You'll only entertain the public and receive even more negative feelings back. Such actions also won't help you to maintain an amicable divorce.
4. Think about your children's needs.
Divorce affects everyone in your family, and especially children. They are very sensitive to any changes in mood and attitude between their parents. Remember yourself in childhood and what acute sensations of the surrounding world you had.
Now imagine how terrifying it is for a child to go through a family breakup. You don't want to aggravate the situation even more by fighting with the other parent, do you? On the contrary, you want to protect your children and make them feel loved by both you and your ex.
Learn to trust yourself to be a good parent. The same goes for your partner. It's time to loosen your grip and stop controlling everything and everyone around. Every good parent brings up their children with a position of love and a wish to make their lives happy. You will never be able to communicate well with your ex if you do not trust them with raising children.
And since we have touched on the issue of healthy communication, children need to see their parents find common ground and behave in a civilized manner whenever they meet. It can make a huge difference in a child's emotional health.
5. Get an educational consultation with an attorney: don't rush to hire one.
You cannot become your own divorce lawyer fast enough, despite what Google makes you believe. If you are thinking about divorce, and especially if you have children, assets, and/or debt, we encourage you to draw up your questions and consult with an attorney to hear what the law says about your circumstances. Do this before you commit to "how" you will divorce, or even, "if" you will divorce.
After you are informed about the law, you can decide if you will pursue DIY divorce, mediation, an online divorce, or a more traditional approach of you hiring an attorney and your spouse doing likewise.
Consulting with an attorney does not mean you are necessarily getting divorced. It also does not mean you are seeking to be adversarial or un-"amicable." It means you as a woman are getting educated on your rights and what you are entitled to before you act.
It's good practice to consult with other experts, too. For example, you may want to keep the house but need to learn if it's really in your best financial interest. Consult with a financial advisor to learn the optimal longterm play for you (and don't rely on an attorney for this.) You might consult with a parenting expert if you have concerns on what the best custody arrangement will be or how to support your kids through the divorce. Throughout the process, you might recognize that you are feeling overwhelmed and need to get strategic and healthy in your approach to all things "divorce", in which case your best move is to schedule a free consult with a divorce coach.
The Legal Takeaway
Keep in mind that in divorce, you won't always get what you want. The ability to find compromises is what makes a divorce amicable. On the bright side, you will be able to control the outcome by at least 50%. If you go to court, you will have to surrender to the will of the judge.
Do you trust absolute strangers to decide your fate, or do you prefer to do it yourself? Get informed, double check information, and choose wisely. It's you and your children who will have to live with the consequences, not the lawyers and judges.
6. Forgive and forget.
You probably think, "How can I forget all those times when I was wronged during my marriage? And why should I? Now, I want justice." Well, guess what? Such an attitude will bring you nothing but more suffering.
There are no winners in divorce. And you won't feel any better if you keep blaming your marriage breakdown on your partner. Be wiser than that. Does a butterfly think about the time it was a caterpillar? No, it spreads its wings and flies. So, instead of focusing on your past and arguing over it, choose to take action to help yourself recover and move forward. 
Learn how to help yourself grieve the losses you experience, choose to live in the present, and plan for the upcoming future.
Is it worth the try?
An amicable divorce is a conscious choice. It can't be involuntary, and it doesn't work for everybody. You have to decide for yourself what type of separation you want and stick to it. Just keep in mind that no matter what method you choose, going down the hateful path only brings more negative feelings into your life. There is always a way to go about any situation productively. You can choose less stress and fewer expenses with a more positive experience by opting for an amicable process.
Jamie Kurtz is a divorce attorney and a member of the State Bar of California. She's a co-founder of a law company helping people with uncontested divorces and a contributing writer for OnlineDivorce.com, a web-based service for divorce papers preparation.
Since 2012, SAS for Women is entirely dedicated to the unexpected challenges women face while considering a divorce and navigating the divorce experience and its confusing afterward. SAS offers women six FREE months of email coaching, action plans, checklists and support strategies for you, and your future. Join our tribe and stay connected.